Larsen Magnacore®
A Charismatic Sound with an Almost Endless Palette of Colours.


Larsen Magnacore ® The Perfected Set: Extremely well balanced set for the professional cellist offering a charismatic sound with an endless palette of colours to work with.
The Magnacore ® A and D are made on a solid steel core and wound with high quality precision rolled flat wire. The medium tension strings are designed for a perfect fit with our Magnacore ® G and C medium strings whilst the strong combination has been developed to complement our Magnacore ® G and C strong.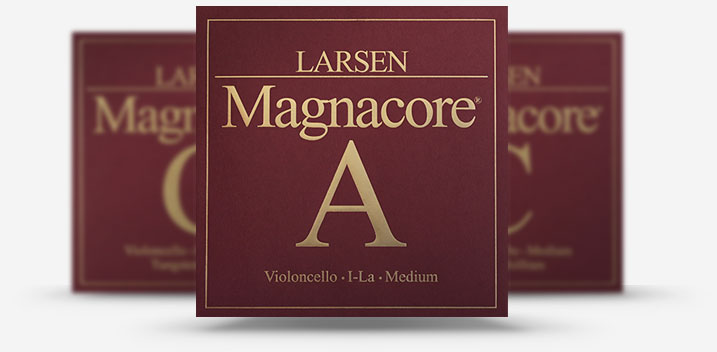 'We have added a lovely edge to the sound, nice & bright so it carries but still with the famous Larsen roundness. These strings offer many sound colours, from bright to dark, combined with a new clarity and brilliance – a truly singing sound.'
Laurits Th. Larsen


Elholm 6, 6400 Sønderborg, Denmark.
Larsen Strings A/S has chosen to support the environment by upgrading to the C02 neutral energy plan 'Medvind' as supplied by SE's Danish Land Wind Turbines.
© 2016-17 Larsen Strings A/S