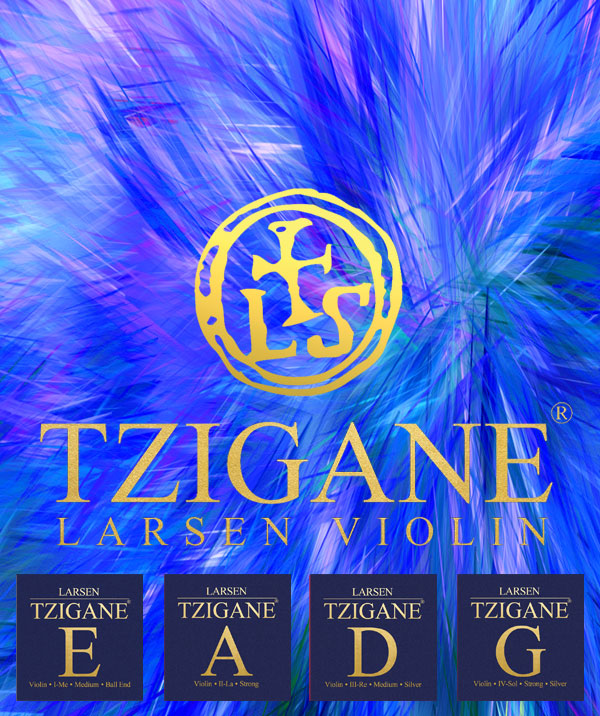 Tzigane for Violin
"I have really fallen in love with Larsen 'Tzigane' strings! Since I have played on them, it's like I have found my own identity. They respond right away and they are wonderful, both for musical or technical passages."


Larsen Tzigane: Directly inspired by Ravel's Tzigane and so delivering a richly smooth, saturated, sound with an overlay of sensual warmth. Rapidly played in and eminently playable with excellent focus and projection. A mellow accompaniment for the brighter to neutral sounding instrument.
The strings are offered in two tensions, medium and strong. The strong tension strings offer the most volume and resistance to the bow. For very bright sounding violins, Tzigane strong tension is the ideal choice.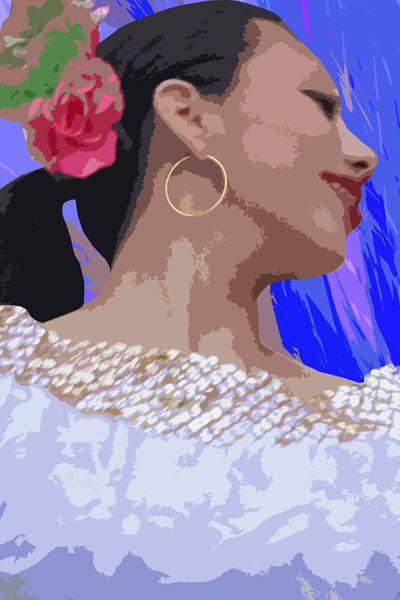 String Details. The Larsen Tzigane G, D and A strings are made using a multi-filament nylon core. The G and D strings are wound with precision rolled pure silver flat wire, the A string with aluminium. The E string is made of a unique carbon steel.
Larsen Strings Reviews
Independent reviews submitted by musicians
"I really love Larsen 'Tzigane' strings! They work for all of my violins, respond immediately and they sound wonderful. I wish to Larsen strings success in the future!"
"I really fell in love with Larsen 'Tzigane' strings! Since I play on them, it's like I have found my own identity. They respond right away and they are wonderful, both for musical or technical passages.
I also want to mention the kindness and high professionalism of the staff at 'Larsen Strings'. And I wish you lots of success in the future! Many thanks!"
"An exquisite sound for a great price. The Tzigane strings really lift up the sound of a cheaper instrument. Especially the E string."
"Excellent products and fantastic people. That is what comes to my mind first when I think "Larsen Strings". I give 5 stars just because cannot give more"
"Invited to come and visit the LARSEN STRINGS factory in Sonderborg, I really appreciate the professional and human behaviour of the staff. They just want to produce the best strings! Their enthusiasm is contagious."
Please follow us
To stay up to date with the latest news
Larsen Strings
View a Selection of Our Advertising from The Strad Magazine
Il Cannone® for Cello
Sheku Kanneh-Mason
Il Cannone®
Rusanda Panfili
Aurora for Violin
Esther Abrami
Magnacore® Arioso
Norbert Anger
Alternative Options for Violin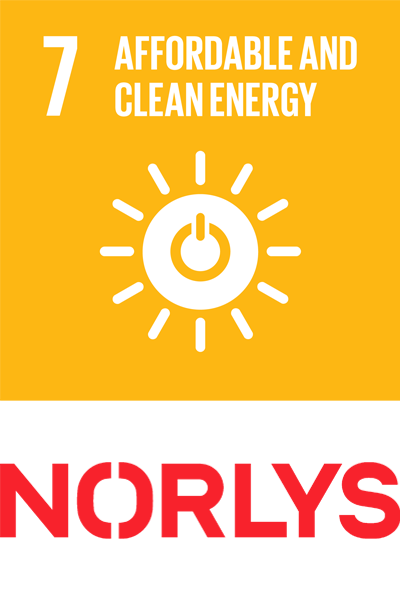 Aiming for sustainable solutions
Our aim here at Larsen Strings is to progressively work toward sustainable solutions in the way that we operate as a company. Some steps are small and some, such as our decision to upgrade to a C0² neutral electricity plan are larger steps towards our destination.