​'The first step on your Larsen journey'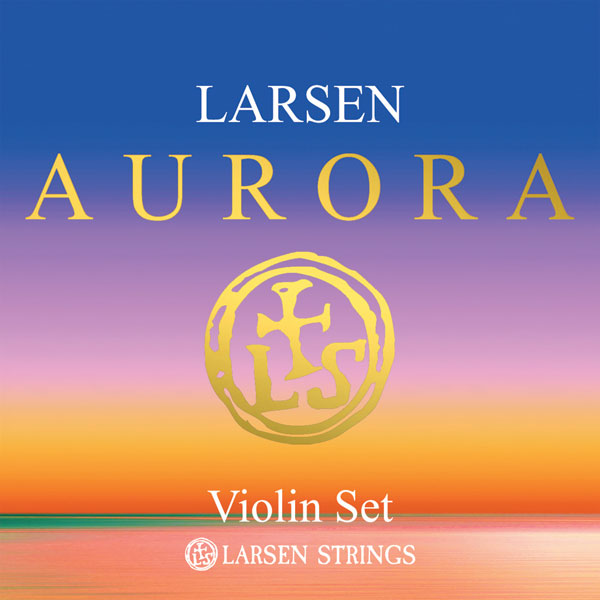 Aurora for Violin. New from Larsen Strings.

Larsen Aurora. Strings for all.
The predominant theme of our new design was to create a string for all. A new string for all instruments and players adding a faster response and deeper density, reaching that sweet spot of balance between brilliance, warmth, breadth and focus for almost all violins.
Aurora violin is a string for all ages from the youngest student starting at the very beginning to the seasoned professional looking for a new, higher quality, reference standard for violin strings. Offered in full size medium and strong and medium fractional sizes from 3/4 to 1/16, Aurora violin opens the opportunity for all to learn, develop and perform with professional grade strings at an accessible price.
The new first choice for educators, students and professional musicians worldwide raising the bar for high quality, affordable strings.



The E features a unique bespoke developed carbon steel core whilst the A is aluminium wound on a synthetic core. The D is available as either double wound aluminium or as D Silver which is wound with layer of aluminium and one of high-grade silver. The G is wound with the same high grade silver which is of an even finer quality than sterling silver.
Aurora Fractional: purpose designed, perfectly proportioned versions of our full size Aurora offering quality strings for smaller instruments. Note: the fractional E in 1/8 and 1/16 sizes is wound with aluminium to assist with ease of playing.
"Even the youngest child should have the possibility to tell their story"
Laurits Th. Larsen –Founder and CEO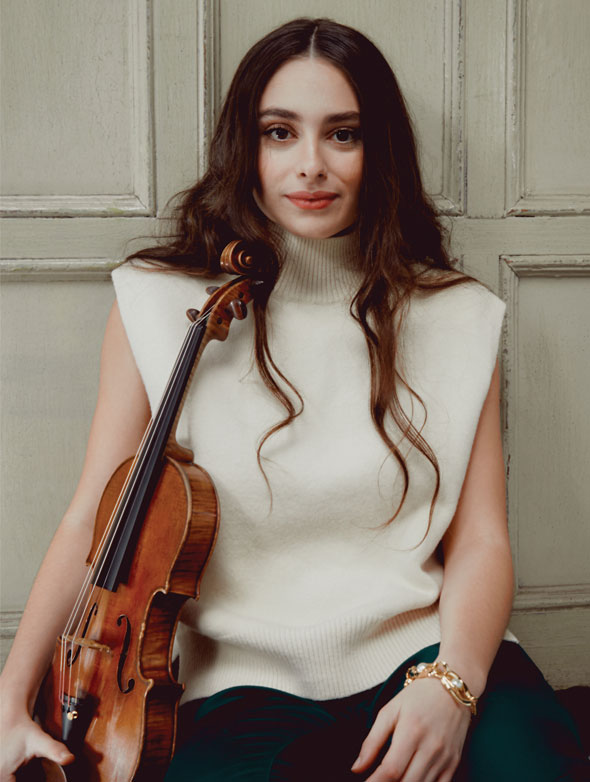 "I receive messages every day from young people telling me that I inspired them to start playing the violin and that for me, is a totally priceless reward."
Esther Abrami
Larsen Strings and Esther Abrami
We share the same passion to bring classical music to young people. Throughout the development of Aurora for violin our aim was to provide quality strings at an affordable price. From full size right down to fractional 1/16 without compromise.
Esther is passionate about bringing classical music to thousands of children and teenagers across the globe. "When social media became popular, I decided to share what I am passionate about: classical music and particularly violin…I have now over 300K followers on my channels, 80% of them are under the age of 30."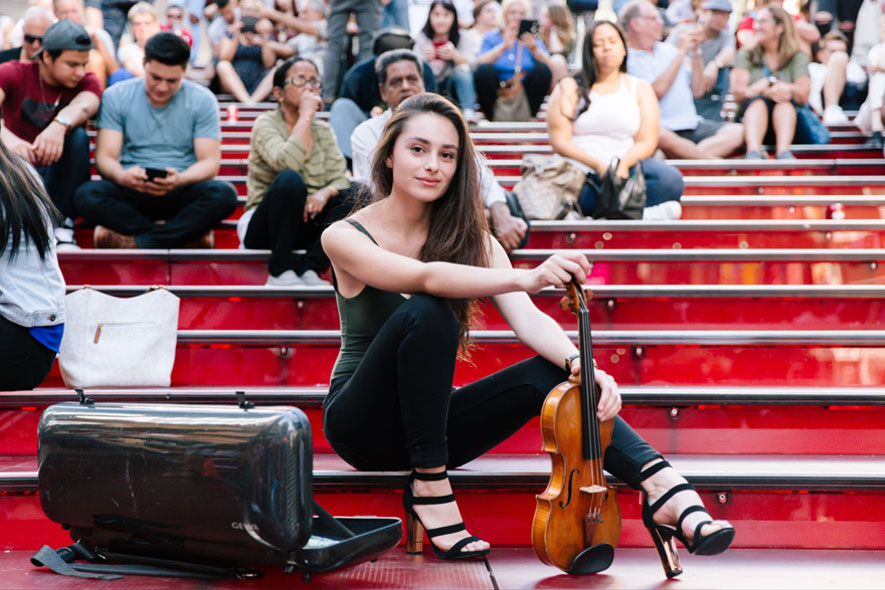 Laurits Th. Larsen, Founder and CEO, introduces Aurora for violin.
We are grateful for the help of Mihaela Oprea,  Principal 2nd violin at South Denmark Philharmonic, (pictured) for her invaluable help in the development of Aurora for violin. She has just released: Carl Nielsen & George Enescu Sonatas. Performed by Mihaela Oprea (violin) and Jakob Alsgaard Bahr (piano). 

'The first step on your Larsen journey'
Larsen Aurora Violin
Full available range. 600 x 600px x 72dpi.
Alternative Options for Violin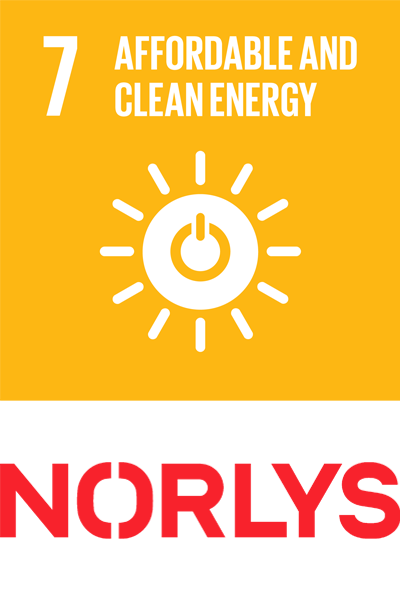 Aiming for sustainable solutions
Our ambition at Larsen Strings is to progressively work toward sustainable solutions in the way that we operate as a company. Some steps are small and some, such as our decision to upgrade to a C0² neutral electricity plan, are larger steps towards our destination.