'A golden, open and clear tone with a nice balance of warmth and brilliance.'
Virtuoso® Viola. If something works then why change it?
Since its original launch back in 1995, our Original A has become almost the default choice for violists. Offering excellent projection with a broad spectrum of sound colours combined with a long lasting and consistent performance.With the development of our new Virtuoso Viola strings the focus has been upon creating a new offering for viola D, G and C, built upon the firm foundations of our tried and trusted A.
'Finding a balance of qualities to complement and mutually enhance something old with something new.'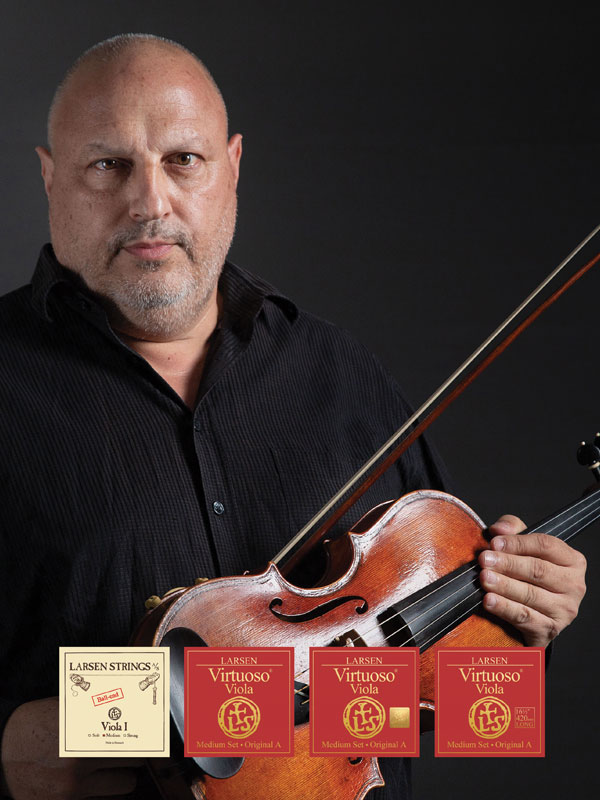 Paul Cortese is admin at Facebook Violists with 15,000+ members and growing. Why not sign up?
Virtuoso Viola Medium, Medium XL & Soloist Sets

The new Virtuoso for viola, available as individual strings or as sets in Medium, Medium Extra Long and Soloist variants, achieves a complementary balance. The Medium set delivers a rich sound texture whilst the Soloist is more focused and brings greater volume to the instrument.
Larsen Strings Reviews
Independent reviews submitted by musicians
"5 Stars! I recently switched to a set of Larsen Virtuoso Soloist viola Strings and I am amazed by the improvement in sound quality I have found – my playing now has a lovely rich and mellow tone which I had tried but been unable to achieve on my previous string sets. The Larsen strings also blend very well together and allow my playing to be consistent in tone and sound quality – previously I have found that my viola strings have had different sound qualities which has disrupted the tone of my playing. I would highly recommend purchasing a set of Larsen Strings!" 
"I've been using the soloist version of the new "Virtuoso" Viola strings for a few days and I'm really happy with it.
They have a dark yet brilliant sound and they articulate clearly well."
"Excellent products and fantastic people. That is what comes to my mind first when I think "Larsen Strings". I give 5 stars just because cannot give more"
"Invited to come and visit the LARSEN STRINGS factory in Sonderborg, I really appreciate the professional and human behaviour of the staff. They just want to produce the best strings! Their enthusiasm is contagious."
Please follow us
To stay up to date with the latest news
Larsen Virtuoso® Viola
Full available range. 600 x 600px x 72dpi.
Sound & Characteristics
A golden, open and clear tone ~ Nice balance of warmth and brilliance
Easy response & playability. Soloist with greater volume.

Larsen Performing Artists
View reviews, videos and to connect with our colleagues and friends. See and hear the strings in performance and gain insights into each individual musician's chosen set up.
Larsen Strings
View a Selection of Our Advertising from The Strad Magazine
Il Cannone® for Cello
Sheku Kanneh-Mason
Il Cannone®
Rusanda Panfili
Aurora for Violin
Esther Abrami
Magnacore® Arioso
Norbert Anger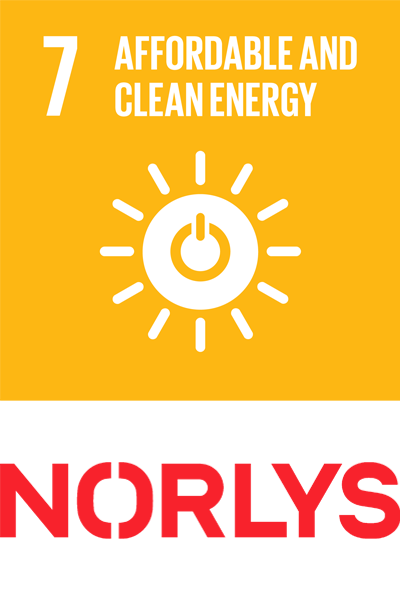 Aiming for sustainable solutions
Our ambition at Larsen Strings is to progressively work toward sustainable solutions in the way that we operate as a company. Some steps are small and some, such as our decision to upgrade to a C0² neutral electricity plan, are larger steps towards our destination.