THE NEXT GENERATION HAS ARRIVED
Il Cannone for Cello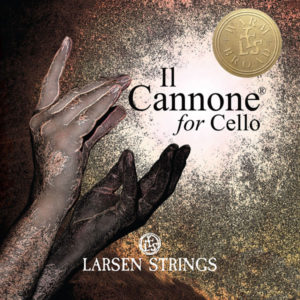 A Step Change in Cello String Design
AVAILABLE NOW
The new Larsen Strings Il Cannone cello range has been hailed as a step change in cello string development. Available in two variants, Direct & Focused and Warm & Broad, all eight strings are mutually compatible and fully interchangeable. By design. Il Cannone for cello gives you a toolbox of options to choose from to optimise your individual sound.
Matthias Bartolomey
Matthias Performs with Il Cannone for Cello

"It doesn't matter if I am playing classical or progressive rock on my cello. The possibilities of colour, shapes and power in Larsen strings are sheer endless!
And when I think it can't get any better – they always take it one step further!"
Matthias Bartolomey. 
Your Personal String Workshop
As a key element of the development process we work with musicians, one on one, testing string prototypes. The responses and insights gained directly influence the formulation of new designs with the final phase being live performance playing the final design over many months. World renowned cellists such as Sheku Kanneh-Mason, Nicolas Altstaedt, Narek Hakhnazaryan, Christian-Pierre La Marca and Jian Wang are currently performing with Il Cannone for cello. During their own personal workshops they found their ideal strings amongst the same selection  that is now available to you.
A ready-made toolbox of string options avoiding the expense and frustration of unreliable trial and error. You can modify and control the tone of your instrument in a way that is easy to predict.
Direct & Focused or Warm & Broad?
The core sound can be blended with any Il Cannone string combination(s) because all of the options are of a similar moderate tension and engineered to complement one another. For example, combine the Warm & Broad C with the Direct & Focused G and you will notice that C becomes more focused and the G becomes warmer.
Maria Kliegel Explores Larsen Il Cannone for Cello
Maria Kliegel is Professor at the Cologne Academy of Music and we met up with her at the Bürgermeisterhaus in Essen, Germany to talk strings. The message is that, for the many cellists who have played our A and D strings for many years like Maria, our new Il Cannone for Cello strings now offer a very exciting alternative for the G and C.
Christian-Pierre La Marca
Christian Performs with Il Cannone for Cello

"Il Cannone is THE new voice of cello! Sublime, powerful… It is really impressive, spectacular!"
Christian-Pierre La Marca .
 Suggested Test Process
With your existing strings fitted, remove the C.
Add the Direct & Focused Il Cannone C and listen.
How has the sound changed?
Substitute the C with the Warm & Broad option.
Again, how has the sound changed?
Which C option is your favourite? Keep this.
Working up from the lower strings, fit the G & D.
Finally, experiment with the two A options and combine with the alternative C until you achieve your optimal sound. Enjoy! And remember that there are Warm & Broad options for the D and G available. 
Please view/download the information sheet for tensions, silks and further information.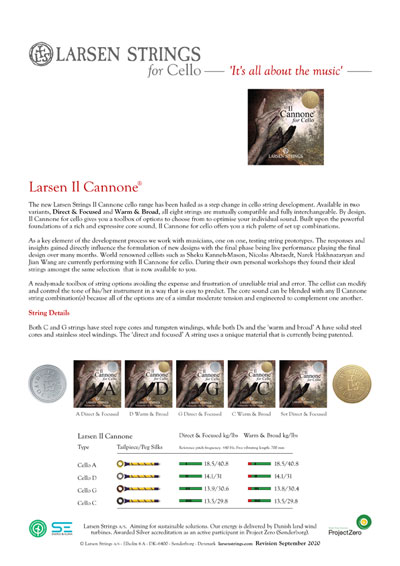 What are the key differences between the new Il Cannone and existing Larsen cello strings such as Magnacore?
All eight of the Il Cannone strings are designed to be mutually compatible. To accompany and to support one another to produce the optimal sound colour from the instrument. We encourage experimentation and the following information will help to explain the main differences compared to our existing product range.
Il Cannone C
The main difference between Il Cannone C in comparison to Magnacore C is a distinct, defined and long lasting core sound which provides a more focused sound. This applies to both Il Cannone C variants.
Magnacore C strong provides the most focused C in the Magnacore family offering a somewhat broader, less centered core basis than the Il Cannone. That being said, major artists such as Gautier Capuçon and Daniel Müller-Schott still prefer their beloved Magnacore strong. Il Cannone is a new and versatile add-on to our portfolio rather than a superior replacement. Different rather than better subject to personal preference.
The Direct & Focused C offers a sound not known from a Larsen C before whereas the Warm & Broad C approaches the Magnacore C medium. Warmer and broader but with the new core basis.
The second difference is 'playability'. The Magnacore C Arioso, because of its low tension, offers the easiest playability in pianissimo in the Magnacore family. The Il Cannone C strings get very close to this level despite the higher medium tension.
Il Cannone G
The Il Cannone G strings are designed to partner and support the other strings in the set, especially the new C strings. In comparison to the popular Magnacore G strings, the Il Cannone G variants solve one issue: there is no potential metallic sound when playing open strings, the sound is uniform across all positions.
Another difference to the Magnacore G is the flexible construction of the Il Cannone G. This provides easier playability and a faster response. However, players preferring the resistance of a string to bow and finger will probably prefer the Magnacore G and observe them to be faster in response. Again, Il Cannone is a great and versatile add-on to our portfolio and not necessarily a better replacement.
Il Cannone D
The Il Cannone D Direct & Focused delivers a clear and projecting sound. Its character is close to our Magnacore Arioso D, but at a lower string tension level. This strengthens the A string in its projection and makes the sound more open. The Warm & Broad D string has a beautiful almost saturated warmth as with our Magnacore D medium yet offers more clarity in sound and is more powerful than the Magnacore without an increase in tension.
Il Cannone A
Our new and patent pending Direct & Focused A string combines qualities of several of our popular A strings: the singing quality of the Arioso A, the edge of the Magnacore A and the sound body of the Soloist A. The testing cellists reported very easy playability and sound response plus considerable durability.
The Il Cannone Warm & Broad A string adds distinctly more warmth and body and is the ideal choice for very bright sounding instruments needing these qualities from the A string. The optimum result here would be combining the Warm & Broad A & D. Alternatively, combine the Warm & Broad A with the Direct & Focused D to open up the sound and to add greater clarity.
Cello Australia: Review

Il Cannone Cello from Larsen – Cello Australia Review by Warrick Dobbie
---
I installed the new Il Cannone C & G with my existing Magnacore A & D (settling on the Direct & Focused C string as best option for my instrument). After giving it a few days for the new strings to settle in I found the following:
· C string very impressive, nice clarity fewer extraneous noises, great focus in the tone. Good playability, easier to focus the pitch. Enhanced projection.
· G string very nice and bright without the metallic edginess (twang) which is usually evident on other bright G strings such as ######## (this is usually most noticeable on the open G). Much less noticeable Wolf note. Excellent balance in terms of strength of tone between the C & G strings.
· Note: The existing Magnacore strings (only a month old) still in place on A & D were sounding decidedly subdued compared to the clarity and focus of the Il Cannone on the lower strings.
Upon installation of Il Cannone A & D (Direct & Focused A which also best suited my instrument) the top register lifted too. Beautiful balance across the four strings. The cello was immediately much more responsive and articulate. Best string set up I've seen on this cello so far. The Il Cannone strings seem to make it easier for the expressive intentions of the player to be realised eg. With these strings on my instrument I clearly hear many more nuances in my playing.
The overall impression is that the Il Cannone strings tend to iron out the idiosyncrasies of the cello so one can focus more on the playing rather than compensating for the slight imbalances which are inherent with any cello. Although they describe the new Il Cannone strings as an incremental refinement of the existing Larsen string range, these new strings offer many variations to account for a player's individual instrument and personal taste (i.e. choice between Direct & Focused or Warm & Broad A & C strings) so that the feeling one gets is more one of a quantum leap forward in cello string technology.
We take our hats off to Larsen strings for taking cello strings to a completely new level!
Cello Australia rating – without hesitation FIVE STARS!
Look out for our Cello Australia video review of these strings in the Christmas Holidays (2020)! Our thanks go to the Sydney String Centre for including Cello Australia in the Larsen review process.
Hsuan-Po Hsu, Taiwan: Review

Il Cannone Cello from Larsen – Review by Hsuan-Po Hsu, Taiwan
---
I have tried Il Cannone cello strings at Otto Musica Corporation, Taipei, Taiwan. The sound of my cello was warm and I used Otto's titanium endpin to increase the resonance. When I put on Direct & Focused string sets, my cello was projecting focus and a powerful sound that I had never experienced. The whole cello was strongly vibrating and I could feel the very strong resonance coming from the strings to the instrument. Most importantly, Direct & Focused A string had the elegant and clear voice, especially at high register. I prefer to use Direct & Focused string sets on my cello.
I also like Warm & Broad A and C. They have distinct character of sound from Direct & Focused A and C. It is warm and shows a powerful sound when exerting more pressure on strings. But there was a little bit of unbalance when I playing Warm & Broad A and Direct & Focused D strings together. This happened while I was playing Bach cello suite No. 6 Sarabande, Gavotte. That could be a consideration of my skill, because I am not a professional player. But I very like Bach cello suite and try to challenge it.
The Strings that I used before was Magnacore Arioso sets. They are great strings which are super warm and easy to play. I notice that Il Cannone are also easy to play and the texture is soft. I am very surprised that Il Cannone have both a powerful projection and soft texture at the same time. Please keep exploring all the possibilities. Thank you for creating these magnificent strings!
Hsuan-Po Hsu (Johnny)
'It's all about the music'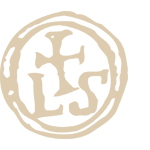 We would love to hear about your experience with Il Cannone and what combination works best for you and your instrument. Sheku, for example, chose a 50/50 blend to optimise his Amati and his style but which set up will you choose?
Contact us direct. Let us know what you think and feel free to ask any questions that you may have: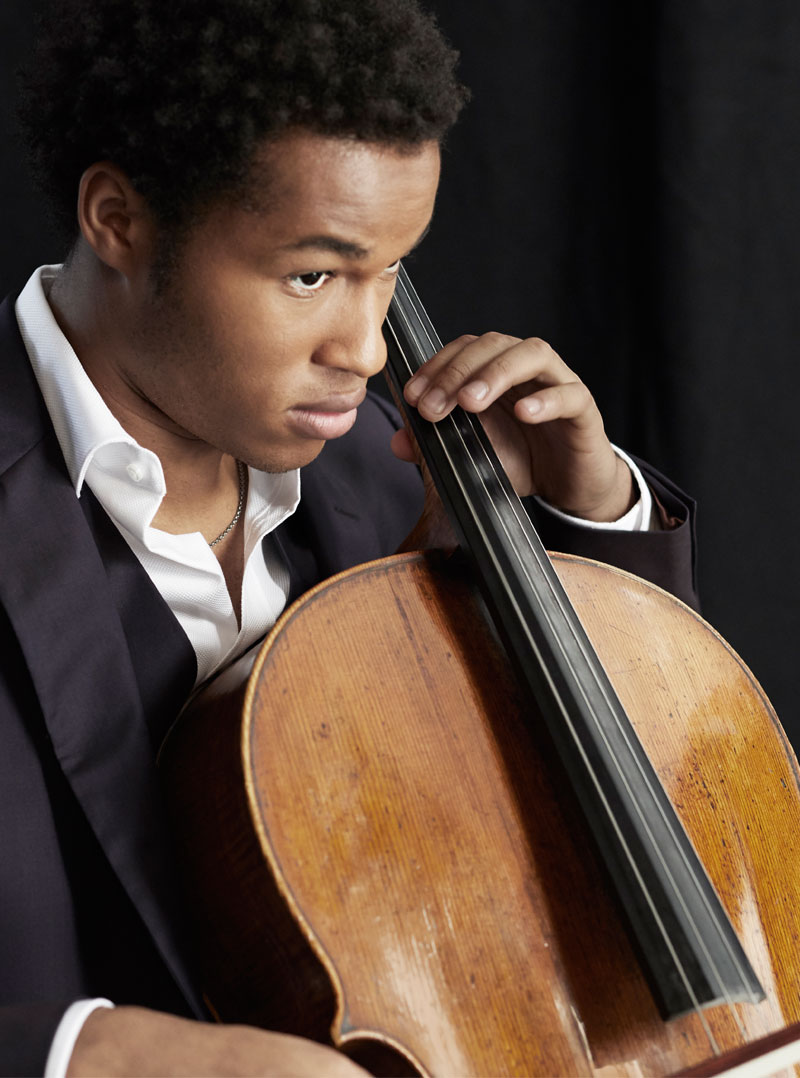 Sheku Kanneh-Mason
Sheku performs with Il Cannone for Cello
Sheku Kanneh-Mason. Original images © Jake Turney. Nicolas Altstaedt. Original images © Marco Borggreve. Matthias Bartolomey. Original images © Andrea Peller & © Stephan Doleschal. Jian Wang. Original images © Xu Bin. Narek Hakhnazaryan. Original images © Narek Hakhnazaryan. Christian-Pierre La Marca. Original images © Laurent Speller/Sony Classical.
Larsen Cello Il Cannone®
Full available range. 600 x 600px x 72dpi.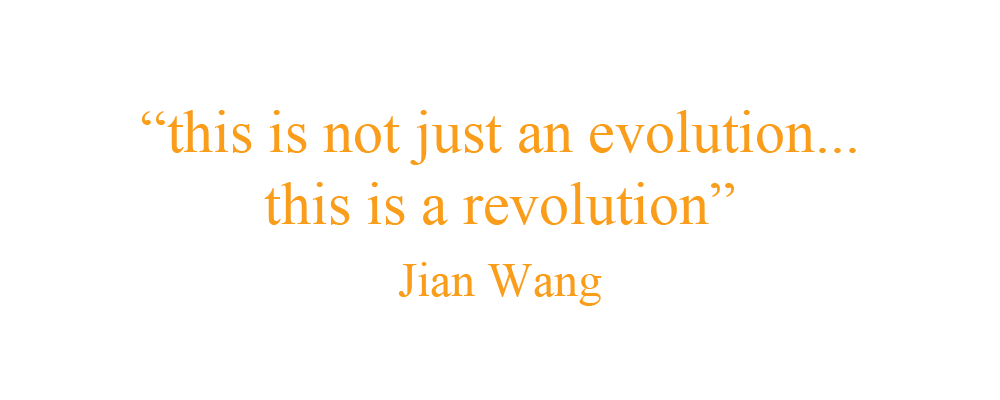 Alternative Options for Cello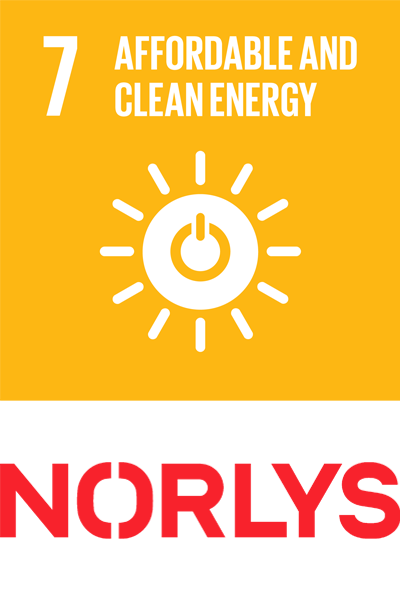 Aiming for sustainable solutions
Our ambition at Larsen Strings is to progressively work toward sustainable solutions in the way that we operate as a company. Some steps are small and some, such as our decision to upgrade to a C0² neutral electricity plan, are larger steps towards our destination.