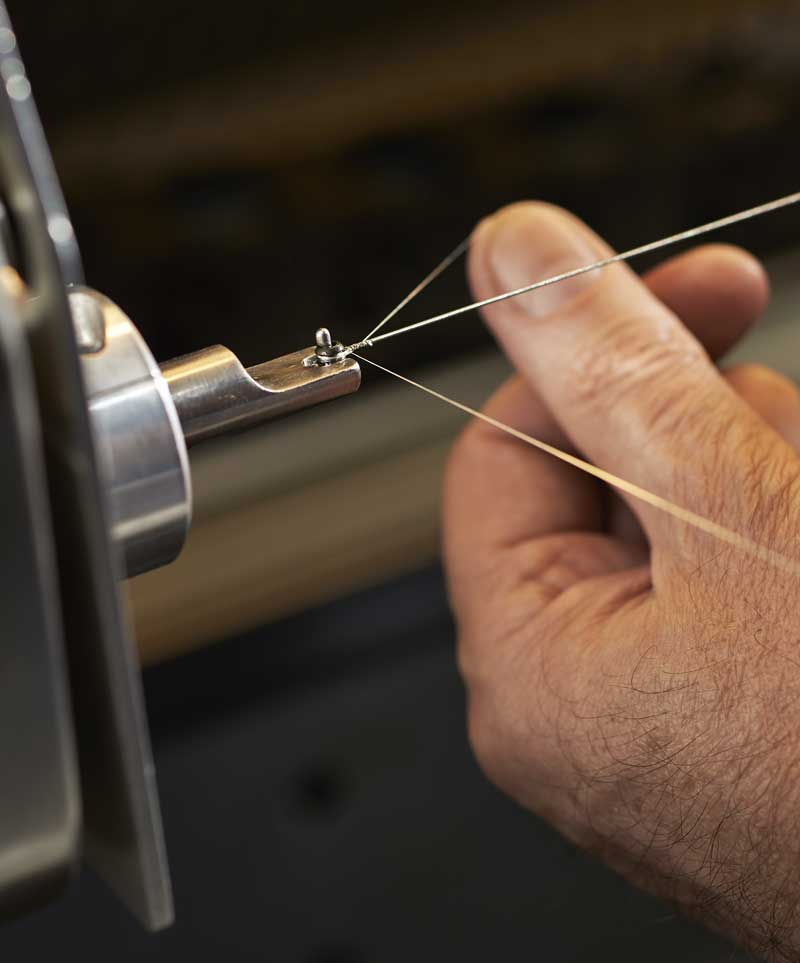 Larsen Strings are designed and manufactured in Sønderborg, Denmark.
"Our aim is to produce strings that allow musicians to express nuances in the music, constantly reducing the distance between composer and audience."


'But shouldn't all of us on earth give the best we have to others and offer whatever is in our power?'
Once Upon a Time...
---
As a Danish company we may be forgiven for referring to one of our most noted literary figures in telling our story. Particularly as our founder, Laurits Th. Larsen, worked a youthful summer at the Hans Christian Andersen Museum in Odense. The story of our company is told elsewhere but please, if you have a moment, join us for the journey of an individual string.
Each Virtuoso or Magnacore, each and every one of the strings that reaches you freshly packaged and authenticated by the red Larsen Strings seal, has been on an eventful individual journey before it leaves us.
So let's start at the very beginning…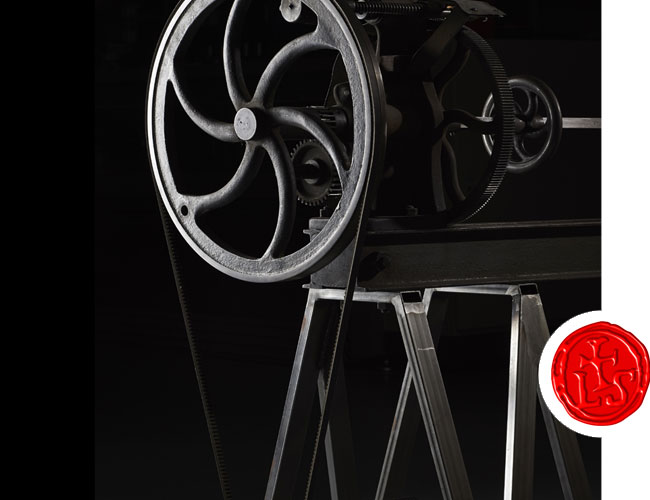 'The whole world is a series of miracles…but we're so used to them we call them ordinary things.'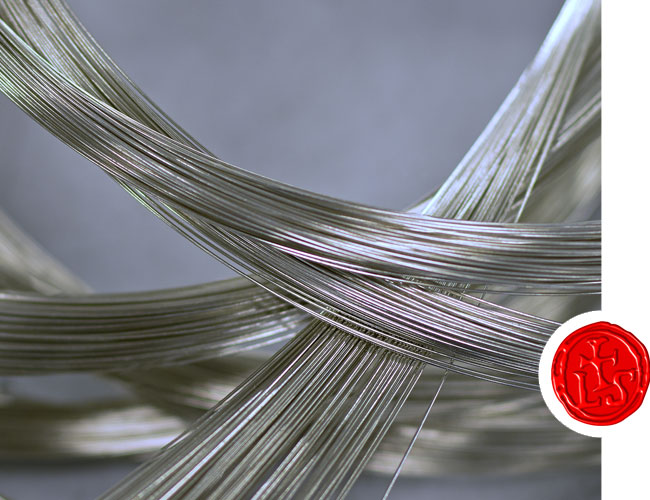 Our Unique Material...
---
Just like your instrument, the human voice offers numerous nuances and endless possibilities of expression: The slightest adjustment of emphasis can transform meaning.
The precise and delicate art in our choice and exploration of suitable materials is to find the perfect blend to enable you to discover the essence of your instrument. Precision is our driving purpose with nothing left to chance or assumed as standard in either formulation or process.
Perfection takes time. Right from the earliest days at Larsen Strings we have invested the time to develop, test and improve both in the technical possibilities and creative use of materials working with leading musicians from around the world.
'Where words fail, music speaks.'
Larsen to the Core
---
Progressing beyond the traditional gut core with its inherent instability and vulnerability to temperature and humidity our steel, multi-stranded synthetics and concentric multi-stranded steel core strings offer consistent control and performance. The choice of core structure is a direct consequence of the desired application of sound with each core having its own testing and process standards precisely applied.

Synthetic Core Strings
Our unique formulation provides precise control of damping characteristics in pursuit of the perfect sound. Each multi-stranded synthetic core contains up to 400 individual strands and has been developed to reproduce the special characteristics of the sound colour typical for the classical music repertoire.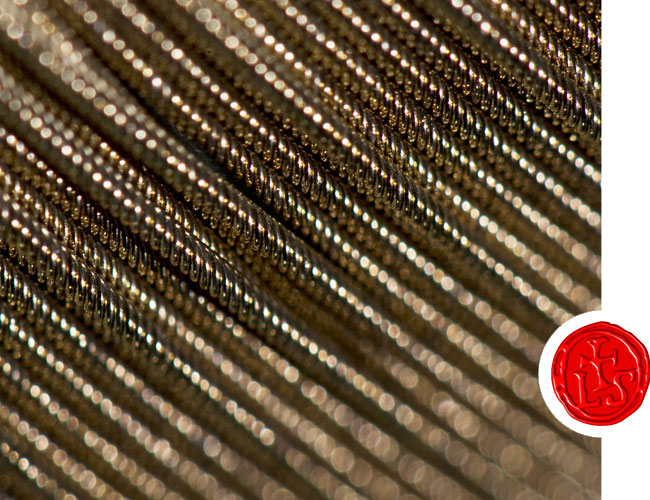 'To be of use to the world is the only way to be happy.'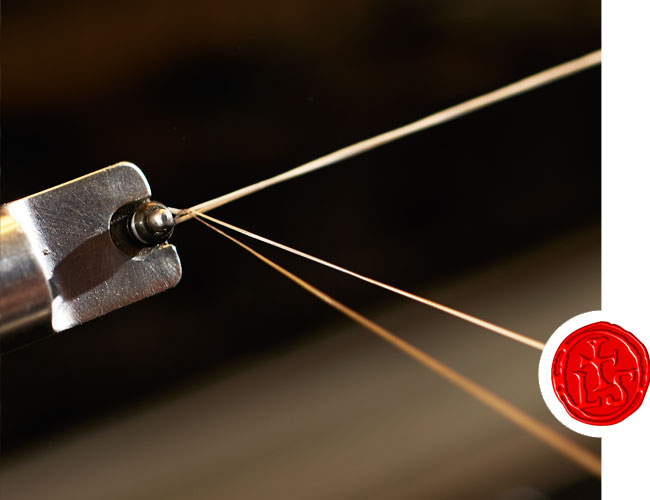 Steel Core Strings
---
Steel cores are a true core competence of Larsen Strings. Our solid steel cores provide both tuning stability and volume and are further enhanced by our specialist processes for characteristics that fit the individual application.
Concentric Wound Steel Core
At the heart of the complex winding is multi-stranded steel, a bundle of very fine precision drawn steel wires, creating considerable elasticity, increased volume potential and a vibrant and broader dynamic spectrum.
'Life itself is the most wonderful fairy tale of all.'
Into Perfection
---
The string cores are now ready to enter our purpose developed machinery at Sønderborg for the precision winding of metal and synthetic layers specific to the individual string.
First the ball end is applied, then each prepared core is loaded in turn for its journey through the process. Precisely monitored to microscopic tolerances to produce exactly the desired final tension and accurately calibrated sound.
'To be of use to the world is the only way to be happy.'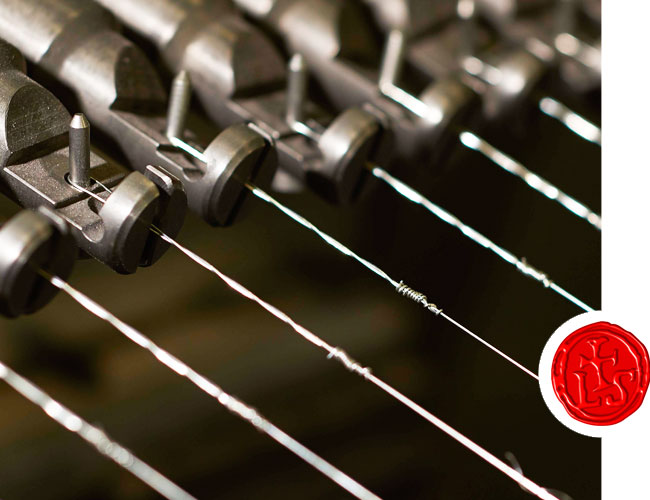 Polished Performance
---
To ensure consistently perfect bow response the processed string is now hand inspected and machine polished in a series of ever finer adjustments. Again, the finishing process directly relates to the specific variety of string and our skilled technicians ensure that quality and consistency are rigorously monitored.
Once we are satisfied, the string can now earn its Larsen colours.
'Then he curved his slender neck, and cried joyfully, from the depths of his heart.'
The Final Touch
---
The last task for our strings before the finally packaged envelope and our embossed seal is the silking process. Topped and tailed, the final flourish of our familiar colours is how you can see that an instrument is fitted with Larsen Strings…
To truly know that you have fitted Larsen, just listen…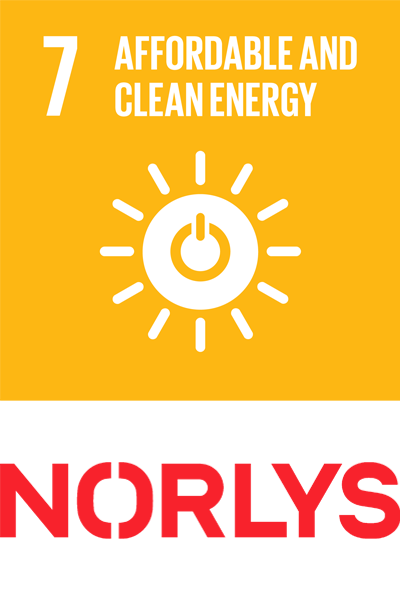 Aiming for sustainable solutions
Our ambition at Larsen Strings is to progressively work toward sustainable solutions in the way that we operate as a company. Some steps are small and some, such as our decision to upgrade to a C0² neutral electricity plan, are larger steps towards our destination.