Anne Akiko Meyers
Featured Larsen Artist
"V ('ex-Vieuxtemps') is very happy with the Larsen Solo Il Cannone strings."
Anne Akiko Meyers

The Il Cannone ® celebrates Paganini's legacy with what we believe to be a truly revolutionary sound.
In the design and development process here at Larsen we always aim to produce the exceptional but it is only during the testing and trial process with hands-on musicians that we can truly know for certain. And we would seem to have succeeded. The feedback from musicians has confirmed that playability and feel on the fingerboard is excellent with a good resistance to the bow.
Designed to bring out the best in your violin, Il Cannone individual strings and sets are available as two versions. The Medium variant has a more moderate tension with an open, colourful, projecting, richer and powerful sound whilst the Soloist brings a fuller tone, with even more presence and focus. 
Descriptions of the sound that our Il Cannone sets deliver include: 'Noble and powerful. A biting tone with real punch. Highly colourful with many intricate harmonics. Clear. Open. Brilliant. A very fast and easy response especially in spicatto.'

New Options
Individual A strings and both sets are available as original or Warm & Broad A. See the NEW E 0.28 option.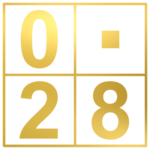 The Il Cannone E string, now available with a dedicated loop option, is made using a unique carbon steel, while the A, D and G strings build on a new, synthetic multi-filament core. The A string is wound with precision rolled aluminium flat wire and the D and G strings are wound with pure silver.
"I use Il Cannone violin strings and my violin and me have never been this happy with a line of violin strings. I have been using Larsen strings for several years now and this line is specifically perfect for a soloist bringing that extra kick of power and quality to it!"
Il Cannone Options
During the development phase of Il Cannone violin with musicians we identified two trends in terms of player response. One group of violinists preferred the directness of a set using one prototype 'original' A whilst the other group chose the warmer and broader feel of an alternative A variant.
Warm & Broad or original A? We have completed an extensive trial testing Il Cannone A options. We listened to your feedback & are pleased to announce that the Il Cannone Warm & Broad A is now available as a permanent option. See some of the musicians who participated in the testing process below. All images submitted by the participants.
Il Cannone Violin 0.28 strong E. In addition to power and brilliance; it would seem that we have succeeded in countering those unwanted frequencies. By design and by review the 0.28 is rapidly gaining a reputation as a true non-whistling E. Il Cannone E 0.28 tension 9.0 / 19.8 (kg/lbs).
"The response in both low and high dynamics is extremely fast. The fine yet powerful and brilliant sound is exactly what I'm looking for." Rusanda Panfili – Soloist.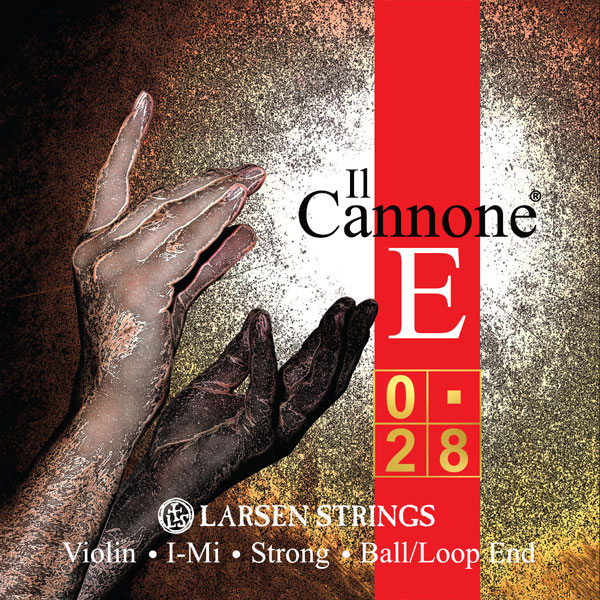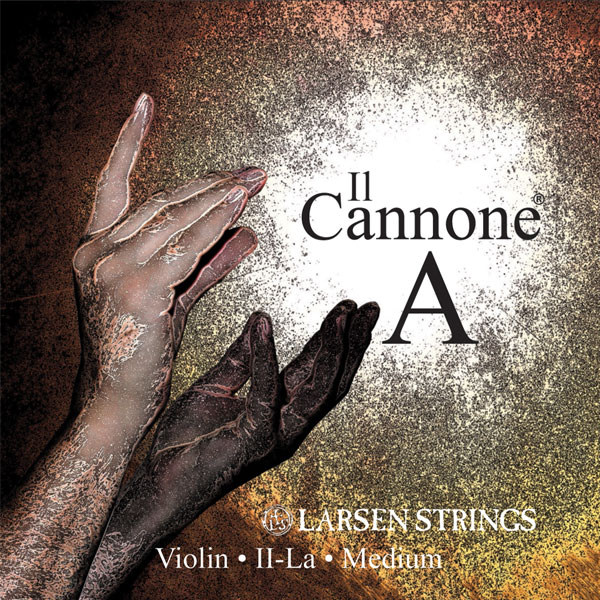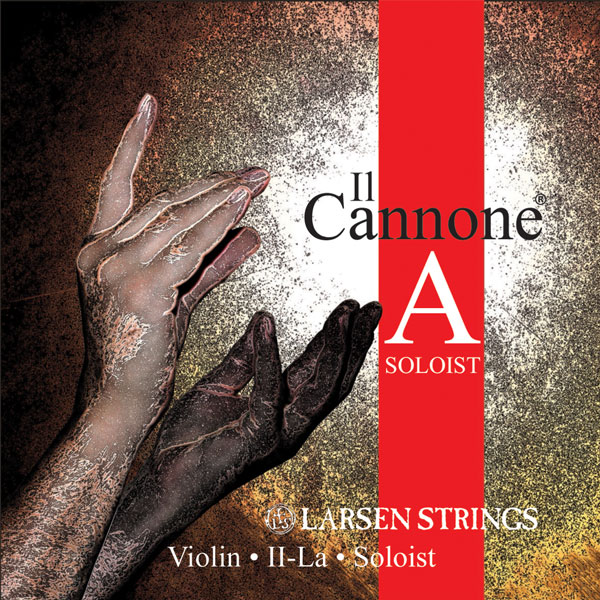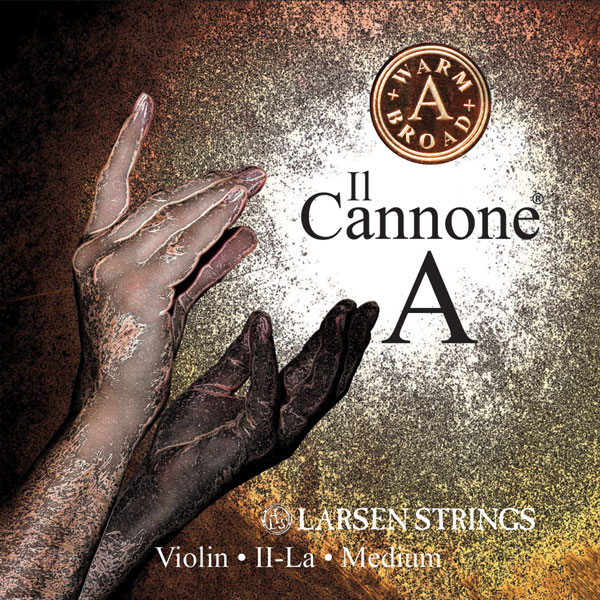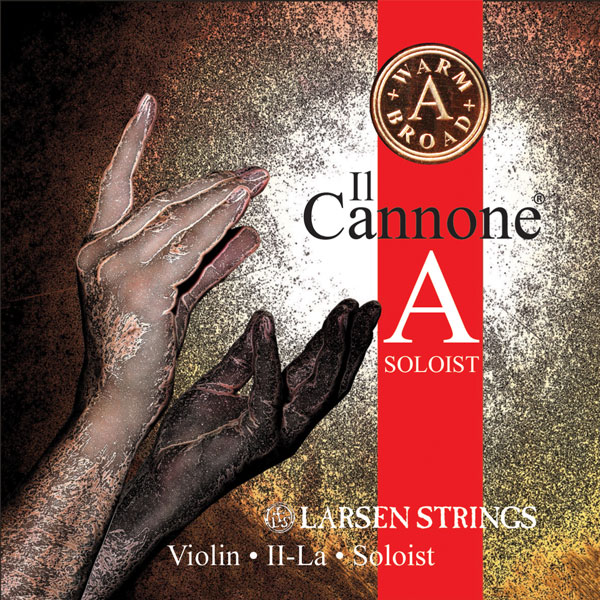 Larsen Strings Reviews
Independent reviews submitted by musicians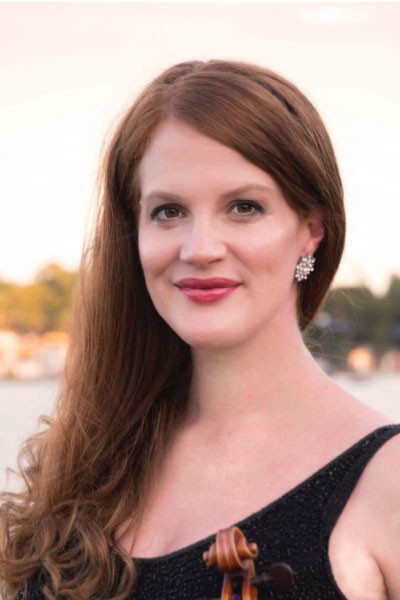 "When I first put these strings on my violin, I almost changed them back to the old set immediately, because they were so different to what I was used to. They initially felt metallic, and took a little while to stretch in. But I'm so glad that I stuck with them! The metallic sound soon settled down, into something more resonant and golden, and they have now become my all-time favourite strings.
I play on them all the time, and I love the change they have created in my playing. The bright, silvery tone gives my instrument the best projection I've ever found on any strings, and also allow a wider variety of colours than I've ever had before. The sound speaks immediately and easily from the strings when the bow touches the string, allowing greater flexibility with my bow usage – I can use very light strokes without any fear that the sound won't speak.
I actually find that they make my modern violin (made in 2007) sound like a much more expensive, older instrument, in that they give it a more sophisticated, louder and more silvery tone. Since changing to these strings, I've had many more comments from audience members praising my instrument's tone.
As a violinist playing predominantly in a piano trio, it's always been a struggle for me to balance my sound with the much thicker, louder sound of the piano. These strings make the balance in the trio much easier, allowing my sound to penetrate without having to force or push at all. I couldn't be happier with these amazing new strings!"
"I have played Larsen Virtuoso on my violin for a while and am very happy with these strings. Now, I have tried Il Cannone with the a-string 'warm and broad' sound. With Il Cannone I am even more excited. The warm, focused, pure and voluminous sound suits my violin excellent. Thank you very much for this wonderful creation!"
"The strings are bright, focused and very responsive. I had tried dozens of brands and types of strings but all of them left me wanting. The Il Cannone filled all the missing gaps, bringing added presence and sweetness to the sound of my Amati. The moment I first tried them, I knew I had finally found the right strings for my precious friend. I've been using them ever since and have no desire to try any other strings. In fact, I always ensure I have at least one spare set in my case at all times!"
Sound & Characteristics
Soloistic & powerful ~ Open, colourful, projecting ~ Rich & focused
Moderate high tension. Fast response.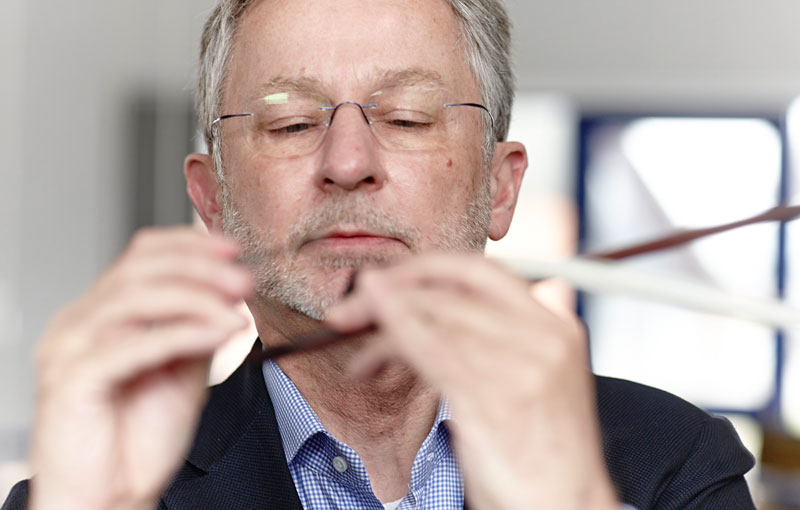 Laurits Th. Larsen.
Our Journey with 'Il Cannone'.
Much of our string development process has always been actively 'hands-on' with musicians both here at Sønderborg and across Europe. Trialling and testing new strings with the direct feedback and input supplied by players…
The Violin
The 'Il Cannone' Guarnerius violin, 1743, was made by Giuseppe Guarneri 'del Gesù' of Cremona (1698–1744).
The violin acquired its name from the former owner and virtuoso Niccolò Paganini (1782–1840). Il Cannone is known for its resonance and power and is so deeply associated with Paganini that the violin is often known as simply Il Cannone, ex-Paganini.
The Virtuoso
Niccolò Paganini's exceptional virtuoso talent and his remarkable dexterity and flexibility accorded him an almost mythical and rather mystical reputation during his lifetime.
Paganini possessed unusually long fingers and was capable of playing three octaves across four strings in one hand span. His talent was viewed as so extraordinary, verging on the unnatural, that he was seen as having associations with the supernatural. Something that he apparently did nothing to discourage given the publicity and notoriety that he was subsequently rewarded with.
'Dedicated to the Artists' was Paganini's own dedication accompanying the release of his 24 Caprices for Violin (1820).
Larsen Violin Il Cannone
Il Cannone® is a Registered Trademark. Full available range. 600 x 600px x 72dpi.
Violin Set
E Medium Ball Set
Violin A
Direct & Focused A Medium
Violin D
Direct & Focused D Medium
Violin G
Direct & Focused G Medium
Violin A
Direct & Focused A Soloist
Violin D
Direct & Focused D Soloist
Violin G
Direct & Focused G Soloist
Alternative Options for Violin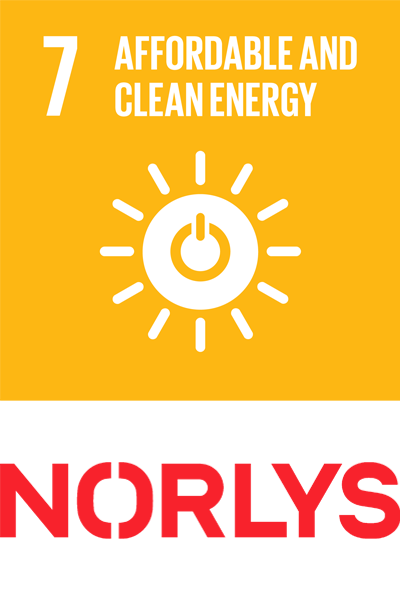 Aiming for sustainable solutions
Our ambition at Larsen Strings is to progressively work toward sustainable solutions in the way that we operate as a company. Some steps are small and some, such as our decision to upgrade to a C0² neutral electricity plan, are larger steps towards our destination.