Hattie Butterworth's Blog
Cello Student. It's just a big violin…
'There is so much life and beauty still to uncover through listening and playing. I will never find it all in this lifetime, but to have experienced a small amount of it to such a degree, I believe, is such a wonderful component of faith.'
In the video, The Odora Trio play John Ireland's Piano Trio No.3 2nd Movement

We couldn't do it without you...
Hattie Butterworth is a British cellist studying with Raphael Wallfisch at the Royal College of Music where she holds a RCM Foundation Scholarship supported by the RCM.
She has performed widely as a chamber musician, recitalist, orchestral musician and concerto soloist in venues including the London Charterhouse, St Peter's Eaton Square, Southwark Cathedral and the Landsdowne Club in Mayfair. Hattie has been principal cello of the RCM Philharmonic orchestra most recently performed Bloch's 'From Jewish Life' with the Hereford Youth Orchestra and Tchaikovsky's Rococo Variations with the Bridgnorth Sinfonia in December 2018.
Hattie is a member of the award winning 'Odora Trio' who have performed widely throughout the UK and received coaching from musicians such as Adrian Brendel, Andrew West, Richard Lester and Daniel Tong as well as working with members of the Doric and Elias Quartets. Hattie is grateful to Help Musicians UK, the Agar Trust and the Bulmer Becket Foundation for supporting her studies.
We are delighted to welcome Hattie Butterworth as a contributor to Larsen Strings.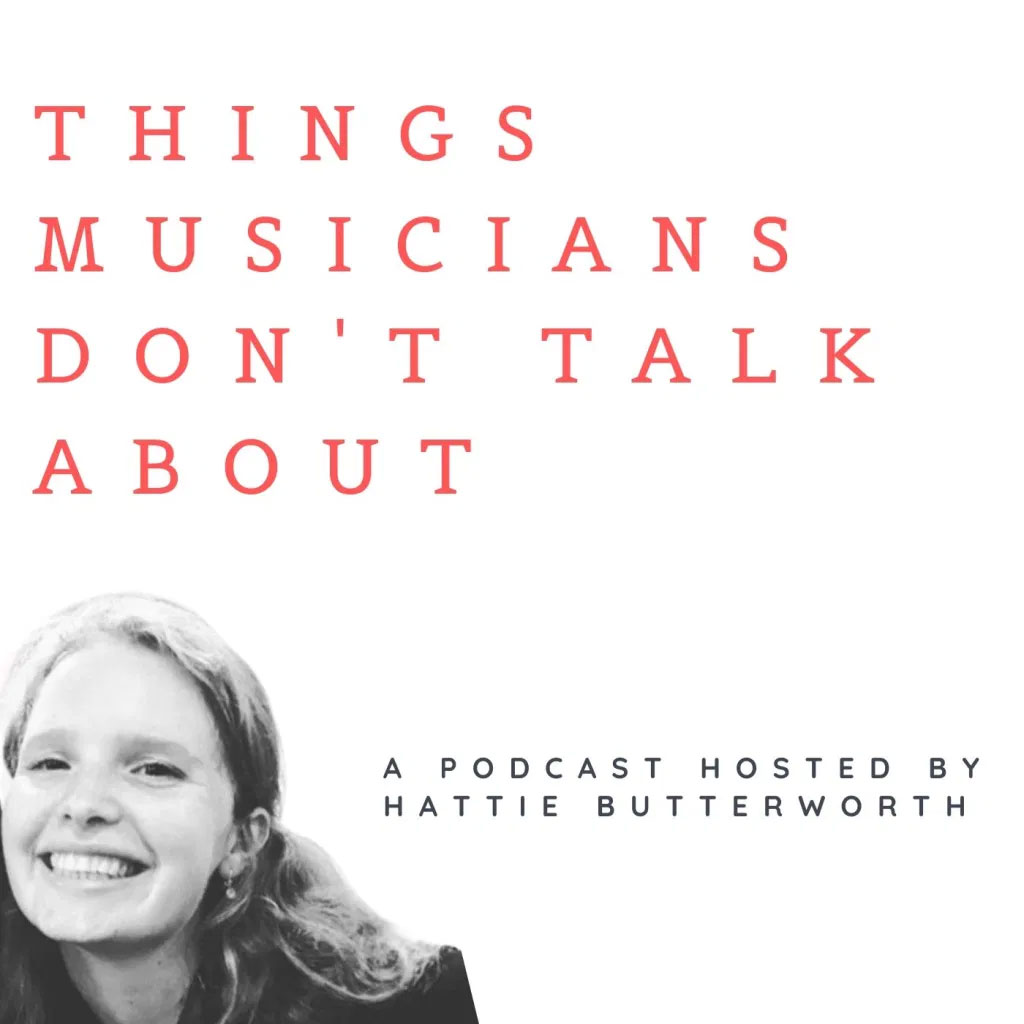 Hattie's Podcast
Our lives as musicians can feel lonely…
We are part of a wonderful profession of innovation and change alongside tradition. We bring creativity and joy to the lives of many people, but often our own lives feel hidden.  Issues we may be facing with motivation, money issues, mental health issues and injury are too often kept inside. We are scared of what might happen if we share our struggles as well as our music.
I want this to change. I have created a podcast, Things Musicians Don't Talk About, in which I interview guests and share my own experience in order to raise awareness for the real issues we face.  Nothing is off limits, we will talk about anything we need to talk about to make the world a bit brighter!
You can listen on Spotify, Apple Podcasts and HERE
Hattie's Blog
New projects and looking back
I look back on the past few months and, although I am still very much going through the motions with confusion and insecurity about the future, a great deal has come out of this adversity I think, for many people.  It's something that is hard to tell ourselves when we are in the thick of it, whatever 'it' may be. Emotions can be intense and the fears for the future of our profession can exacerbate our loneliness and sense of unease. It can feel impossible to understand what 'motivated' even means or what motivation is for.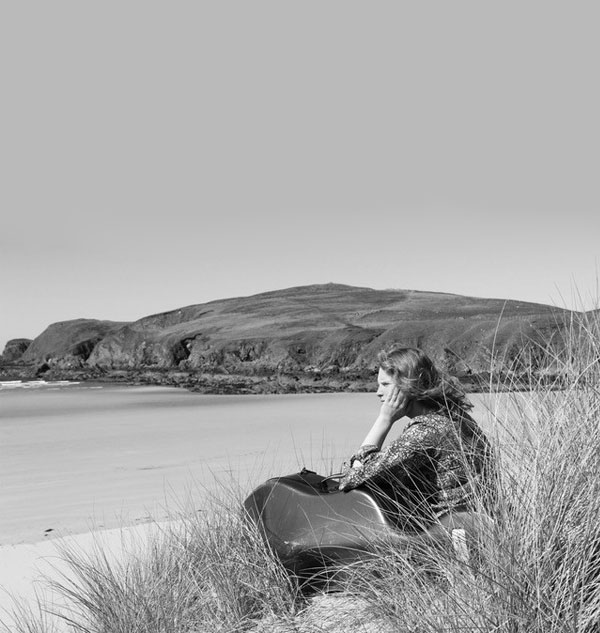 ​I have tried to see my lack of motivation with practice as a blessing. I have been known for putting my musical commitments before my family, friends and other interests in the past, but this time I enjoyed inviting other ways of being creative in, attempting to widen my journey and acknowledge what I can do alongside music making.
We definitely don't talk enough about the struggles we face in the arts. Maybe because the work is uncertain and it feels like there is 'a lot to lose' if we are upfront and honest with our audiences. I came to the realisation that many of the people that listen to our music are also struggling, or have struggled to some degree. If we are to acknowledge our downfalls, failures and issues in an honest way, whilst maintaining boundaries, our audiences will relate and maybe even listen deeper.
We definitely don't talk enough about the struggles we face in the arts.
I have tried to see my lack of motivation with practice as a blessing. I have been known for putting my musical commitments before my family, friends and other interests in the past, but this time I enjoyed inviting other ways of being creative in, attempting to widen my journey and acknowledge what I can do alongside music making.
We definitely don't talk enough about the struggles we face in the arts. Maybe because the work is uncertain and it feels like there is 'a lot to lose' if we are upfront and honest with our audiences. I came to the realisation that many of the people that listen to our music are also struggling, or have struggled to some degree. If we are to acknowledge our downfalls, failures and issues in an honest way, whilst maintaining boundaries, our audiences will relate and maybe even listen deeper.
I love writing as a way to communicate, but understand that many people might find it not as engaging as others. I had the idea of creating a podcast, to broadcast to the wider community of musicians and audiences. I wanted to create a space for people to share their stories with others, and me because I have witnessed the power of simply taking and sharing first hand. Issues can be resolved much quicker, simply by acknowledging their existence and diminishing the shame surrounding them.
My podcast, Things Musicians Don't Talk About, is one of my proudest creations to date and I am so excited to share it with you all. I speak about my own experiences and interview guests about theirs. We have covered and will cover issues on mental health, failure, diversity, money issues, and injury to name a few. I feel relieved to know that I am not afraid of sharing the darker parts of life and so grateful that others are willing to share theirs with me. I am on the mission to break through the issues that we hold so deeply and shamefully within us and within our profession. If you would like to share any stories or ideas with me about the podcast, I would be grateful to hear from you. I want this to be a space for all of us; so don't hesitate to get in touch.
In moments when the future looks hazy or terrifying, I want to remember that difficulties have the power to inspire us to create something new and different. If I had forced to comply with the past versions of me, I'm not sure I would have had the courage to create this. New things can come from awful times, we have been given a space to change if we want to, whatever that might mean!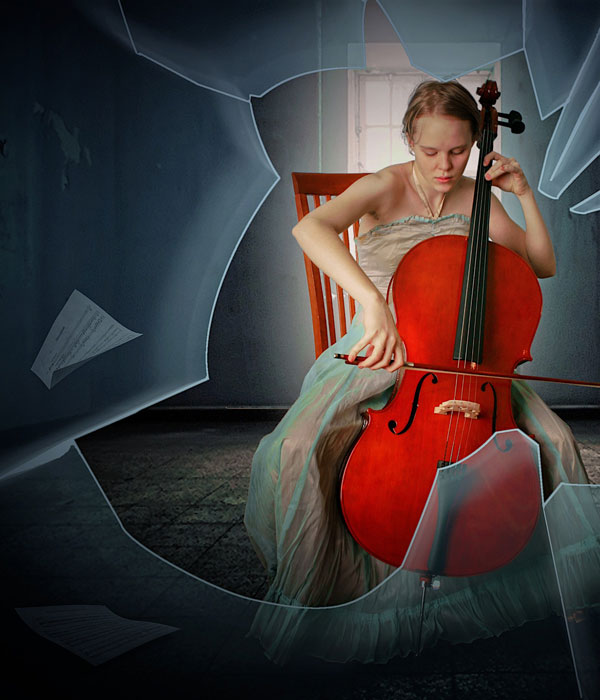 Hattie's Blog
The Road to Discovery and Recovery-
Talking to musicians about their experiences with music-related injury
Looking back to the start of my online blogging journey takes me to June of 2015, almost 5 years ago now. I was 17 years old, coming towards the end of my first year at Chetham's School of Music in Manchester and had barely played the cello for six months. I had noticed a pain at the side of my left arm at the start of January 2015, first during a quartet rehearsal, then more and more until I wasn't able to play without feeling severe pain. It was probably the most musically devastating experience of my life and worse than any failure or rejection I had been through. The cello was my identity at that time and now that I couldn't play, my identity was gone.
I managed to find my way out only once I gave myself permission and time to heal. I took the pressure off totally in the summer months and slowly noticed the pain less and less. Within 9 months I could play without any pain at all, though I do still experience days and weeks when I feel the pain returning. It's still sobering when it returns.
I turned to blogging as a way of sharing my story and expressing myself in a different way. It became a big part of my healing. My blog has been the greatest gift to come from that dark time, and now I feel there are stories of others who have lived with or who are living with injuries that need to be told. Many musicians suffer at some point with a playing injury, yet often they are often forced to fade in to the abyss, useful only when a full playing capacity again. The truth is that we have a great deal to learn from these experiences, and the three musicians I spoke to about their stories have some amazing wisdom to share.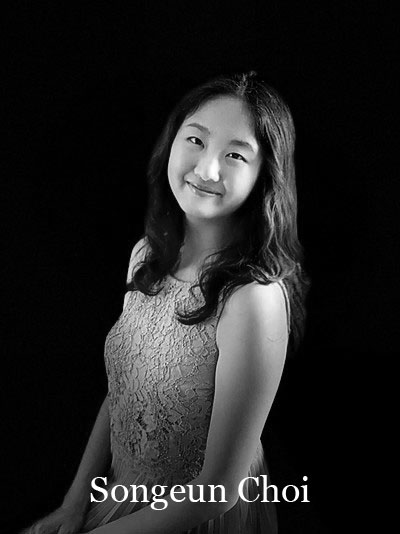 Songeun Choi was born in 1997 in South Korea. As a soloist and chamber musician, she has explored a wide range of repertoire, with a special interest in exploring the music of French composers including Ravel and Debussy. As a member of the Odora Trio, she enjoys exploring and performing works by British composers including Ireland and Sumsion. She has performed in many concerts including Steinway Hall, Fazioli Concert Hall, Milton Court, Wigmore Hall and King's Place. Songeun studied at The Purcell School with Carole Presland and William Fong, with whom she currently studies as an undergraduate at the Royal Academy of Music, supported by a scholarship.
​
When I was 15, I first had an injury due to practicing Liszt as I had very small hands (as I still do now!) But it only lasted about a week and I wasn't too bothered about it then. It happened again about a year later during a summer course that I had to drop out of.
My first major injury was when I was in my first term of year 12 (age 17, as a student at the Purcell School). It began hurting in my right hand and wrist so at first, I started using my left hand more; both in daily life and practice, and eventually both my hands were injured.
I was surprised at first to find that it didn't come back during my undergraduate studies, but it finally caught up with me, both before my end of year recital in 3rd year and my postgrad audition.
All the times it has happened, it has worsened and the time it took to recover grew longer. I found it hard to know when to stop (and I still do)- telling the difference between whether I think I'm whining and making an excuse to take a break or if it was serious enough for me to stop practising.
In year 12, the injury lasted 3 months before I was able to go back to my normal routine. Once it was getting better, I gradually lengthened my practice time, from 10 minutes to an hour. As for last year, my hands started locking up about a week before my end of year recital. Thinking back to it now, I probably knew that my hands were feeling uncomfortable a month before but it always seems to be too late when I realise. I felt that I didn't want to let my teacher down (though I know he would never get upset with me) and felt that it would be unprofessional to pull out so I pushed through my exam thinking I had the summer to recover. It did take me until mid-September to feel fairly comfortable again and knowing now that the injury came partly from repeating repertoire on end when leading up to exams, I controlled myself and my practice.
Unfortunately, just before my postgrad audition in November, my injury came back without notice. At this point, I felt that even if I had to postpone my Master's degree for a year, I couldn't go ahead with this audition. Luckily, my head of department was very sympathetic and postponed my audition to the spring term and gave me a list of professionals I could go and see. My piano teacher has been really sympathetic throughout and he's tried to find repertoire that is less stressful on my hands.
When my injury happened in year 12, I was taken to go and see someone at BAPAM (British Association for Performing Arts Medicine). Maybe it was a bad day, I don't know, but they said that they couldn't do anything about it and told me to come back if it was still hurting after 3 months. In January, I went to see an osteomyologist who deals with musician injuries and he told me that the muscles in my hands were very tight and it had built up over a very long time. I went about 4 times where he did pressure point massage and my hands are now much better.
It has been hard to accept many parts of the injury. In year 12, I had been preparing for auditions to play at the Purcell Room. It was the first time my teacher told me straight that I couldn't take part in something, and at the time it was extremely upsetting.
As a boarding student at a music school, you tend to hear people practicing all day, even when you're just sitting in your room. I had a piano in my room, as did other first study pianists, and knowing everyone else was practicing when I couldn't was very frustrating, but I learned to deal with it.
I've pushed through some exams and concerts and had to cancel and postpone others. Having tried all ways, as much as I hope I don't have to cancel ever again, pushing through only makes the injury worse and the time it takes to recover gets longer as well. As for professional paid concerts/engagements outside RAM, I still don't feel that I could cancel concerts so easily, maybe in the fear that they won't ask me back or word will get around. Saying this, I believe that it's just as important to deliver music to the best of my abilities. If I know that my injury is going to prevent me from doing so, I'm not going to try and go ahead with it. In the end, I'm the one that has to look after myself.
I don't necessarily feel that other people are pressurising me, but more that I put pressure on myself.
That's why I felt the need to push through my end of year recital last year and also why I now know that that isn't the better option. I have always been hesitant to ask anyone for help, as people seemed to assume I was fine all the time and I felt the need to live up to that. People have been more understanding than I thought they would be.
If I had to give someone suffering with injury's advice I would say, it's hard to believe it's going to be okay, but it will be. Time will pass. It's not always what you want to hear but a large part of getting better requires you to rest and let go. It may feel like years, it may feel like you're 'behind' but life isn't a race.
Only you decide how to spend that time; don't let others decide what is 'good enough'. I don't mean you have to be motivated and necessarily learn new things, rather spend the time away from what you usually do and ask yourself 'are you okay?' Do nothing, just sit in your garden, and remember that exams and auditions aren't why you started music.
When you look back at this moment when you're older, it won't matter whether you've not passed an audition or not won a competition, my trio taught me that. What will matter are the people that you have around you. So if there's anything you do need to do now, it is to spend time with the people who matter the most to you. That is what keeps us going and that is what we'll remember.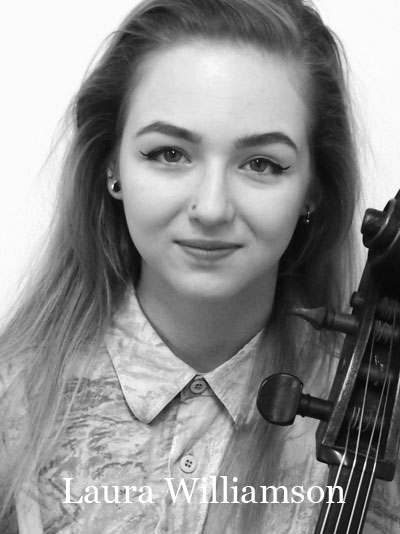 Born in Prestwick, Scotland, Laura Williamson began her musical career aged 8 when she was given a cello by her local primary school. She attended the RCS junior department for seven years then spent two years at Chetham's School of Music. Laura has performed with many orchestras including The West of Scotland School's Symphony Orchestra, both in the section and as a soloist, The Britten-Shostakovich Festival Orchestra and The National Youth Orchestra of Great Britain, under the baton of conductors such as Sir Mark Elder and John Wilson. Her proudest musical achievements to date include winning the Ailie Cullen Memorial Prize at the Glasgow Music festival and directing and arranging music for Prestwick Academy's cello ensemble. Now, she is a RCM Scholar supported by an Ella Carstairs Award at the Royal College of Music in London, studying with Raphael Wallfisch. In the future she aspires to work in a professional orchestra.
I find it hard to pinpoint when I first noticed my injury, as it wasn't particularly sore at first. Thinking back, the only solid point I can remember is a few weeks before technical exams (April 2019) noticing some pain, but obviously I had an exam coming up so I just ploughed through. The pain is in my pinky finger of my left hand, on the big knuckle- the one where your finger joins to the hand. At the moment I only have a little pain and some stiffness in the morning. The pain has been on going for a year now. When I took some time off over summer and over Christmas the pain left, but when I began to play again it sadly came back.
At first I didn't really mention my pain, as it wasn't so severe. When I did first mention it to my teacher, they suggested that I massage the sore bit and carry on as usual. After the summer holidays when I started playing a lot again the pain worsened. I noticed it most in my 9am class, as my hand hadn't had time to 'wake up' and now my hand was sore for longer in the morning. It was hard to talk to the class professor as I was the only cellist in the class, and when I told them I had some pain they said to 'look after myself but also that they really needed me for the class'. I found it hard to justify not playing. I only stopped playing in that class after I had a letter from physio to exempt myself later in the term.
In November, I finally went to the doctor and they did some blood tests to check for arthritis. Thankfully they came back as negative and I was put on the waiting list to see an NHS physio, but the soonest appointment I could get was March. I then went on to email Help Musicians, as I have heard some really positive things about them through friends, and they told me about BAPAM (British Association for Performing Arts Medicine). I was able to get an appointment there the next day. The BAPAM physiotherapist told me to rest, ice my hand as often as I could and take ibuprofen. She thought that the injury was just from overuse of the join and had me tape my pinky to my ring finger in order to give it support.
It was good to hear the physio tell me to rest, as I felt then I had something to back myself up when I spoke to my teacher about it. The treatment was basically a check up each month to see how I was doing and she gave me some ultrasound therapy. Unfortunately, in February I had my last session and the physiotherapist was really surprised that I still had the same issue. It had improved somewhat since November when it was at its worst, but still not fully healed. She said there was nothing else she could suggest, but by this point my appointment with the NHS physio was coming up, so she thought it was best to see what they say as they might have had some new ideas. Unfortunately the NHS physio didn't really understand my musical lifestyle so was unable to offer any specific support but he gave me some exercises to do with my hand.
In January, things got more difficult with my teacher because they were worried I would end up really behind if I continued not playing at full capacity. I think they found it frustrating that I couldn't learn things quickly because I couldn't practice lots any more. I would have loved if they had accepted my situation, seen that I was not where I used to be with cello and that I wouldn't be able to learn new rep at the same rate. I just wanted to focus on my scales and studies for my technical exam but they kept suggesting new repertoire to learn, so I guess I felt like I was letting them down by not learning this new music. This period (Jan/Feb 2020) was really hard for me. I had the physio telling me my teacher's attitude was wrong, and also my teacher telling me to do the opposite of the physio. I really respect and trust both of these people so it was tough to know in my mind what the correct thing to do was.

Thankfully though, my college were supportive and agreed to take me out of orchestra projects and, because of coronavirus happening, I didn't have to sit my technical exam. My plan for the technical exam would have been to sit it, as it was only pass or fail and the mark didn't go towards my end grade. However, college gave me lots of options to delay and also to delay my end of year recital if need be.
I don't feel a pressure from myself at the moment to be on top form, as I know that I'm not capable of that. In a way being injured is a relief from all the grief I used to give myself for not being good enough. In 1st and 2nd year I would constantly worry about the fact I would never get a job that I wanted after I left. Right now, most of the time, I am just living in the moment and just going with what happens. I do still have the odd 'off' day, but in a way my physical injury has healed the mental beating myself up. I feel pressure from my teacher to be on top form, but I know that they just want the best for me. I care more about my physical well-being than my cello playing, however I don't know if my teacher would feel the same way.
I think in general people are becoming more accepting of injury in musicians. I recently went for coffee with my very first cello teacher and we spoke about pain. When he was younger he played professionally in orchestra and developed pain in his right hand. At the time he was afraid to speak out, as there wasn't a lot of talk about injury. In the end he had to stop playing in orchestra all together because he had damaged his hand so much. I think it is so important that we keep talking about injury so that we can continue to learn how to cope when it happens to us.
I feel like the best advice I have been given is just to listen to your own body. As musicians we are trained to listen to the tiniest details in the music, yet when something major happens to our body we may choose to tune it out. At the end of the day your body is yours and only yours, not your teacher's and not your school's. I do find it hard to watch back videos of myself from a year ago because I know what the girl in the video is about to go through. I wish I could go back and tell her to stick up for herself and take the pain seriously even though it didn't seem so bad.
However, there have been many positives to come from this. I don't mentally beat myself up as much for not being good enough because I have now accepted what is happening. I also am able to have super focused practice sessions because I'm only playing for 15 minutes at a time. I no longer feel guilty for not practising 4/5 hours a day because I know I am not physically able to do that. I have also begun to find new ways to learn the music. I have been watching masterclasses on YouTube, playing through piano parts and listening to recordings. I feel blessed that college has moved online for the foreseeable future as it allows me to relax in my own home rather than being surrounded by amazing musicians whilst I am not at my full potential. I am currently playing for 45 minutes a day in 15 min blocks and I am doing a bit better. My hand is still stiff in the morning but I am able to stretch it out and feel normal again in 15/20 minutes. I still do not know exactly what is wrong with my hand or if it will ever get better. I don't know if taking more time off would help or not, and I guess that's what the hardest thing about all of this has been- the not knowing.
Elizabeth Lister is an award-winning violinist who has recently graduated from the Royal Northern College of Music where she studied with renowned pedagogue, Pavel Fischer. As a chamber musician, Liz has performed at many festivals at the RNCM and throughout the UK. She has appeared with various ensembles in venues such as the Wigmore Hall in London and the Bridgewater Hall in Manchester. She has collaborated with musicians such as Henning Kraggeurd and Miranda Playfair and received tutelage from the Chillingirian, Elias and Talich quartets. As an orchestral musician, Liz has played with the BBC Philharmonic Orchestra, Britten Shostakovich Symphony Orchestra and Kaleidoscope Orchestra among others. She has sat as Principal 1st violin on numerous occasions, leading the RNCM Symphony orchestras on tours in both the UK and abroad. Liz has also worked as a session musician and also a composer and arranger of many genres of music for various ensembles and instruments.
I first noticed symptoms of my injury in my 3rd year of music college, where my neck and left shoulder had increasing pain after a long run of orchestral projects, where I hadn't had much time to rest with preparations for the end of year recital.
It is no longer an issue, as I haven't been in a situation where I have been too busy to look after my body since, but during my final 2 years at college it was particularly persistent.
I was told my posture was perhaps working against me, so I worked on it with my teacher and the problem seemed to get a bit better. I was also taught effective stretching and warm-ups/downs to relax the muscles. I had multiple physiotherapy sessions, which also released a lot of the tension. However the problem has disappeared since leaving college, I have been able to manage my time myself and how I use it, and therefore have not put myself in any situation that might end up dangerous to my physical health.
I was very anxious about falling behind as I had many performance-based projects I had been allocated that I wanted to do well in. I felt that if I were to take time off the projects to allow myself to heal, then I would be removed from them entirely and that members of staff may have a negative opinion about my etiquette. However, it got to the point where I had to leave mid-rehearsals due to how much physical pain I was in.
I utilised the practice time lost at home by learning music visually first and found this to be quite effective. By taking time away from my instrument and first reading the piece as music itself rather than how it would apply to my instrument, I was able to reduce the amount of practice time I needed, as I already knew what I wanted to work on and how I was going to do it.
I would say I felt constantly under pressure, and I feel this was a big reason for why I didn't take the appropriate time off to help heal myself.
One big positive is I have learnt not to push my limits. An old teacher once said that as soon as you feel any pain when playing an instrument you should stop immediately and rest. When you return to the instrument, immediately work out why you were in pain, where it was and how you can combat it. One tip for conservatoire students is to not be worried about falling behind or disappointing people – if you are in pain give yourself immediate and sufficient break! Otherwise you are taking a dangerous risk with your health and your future playing the instrument.
Pain of any description gives the illusion that it is interminable. Pain is, well, painful. Pain is not hopeful, pain is not comfortable, and so the idea that you might play freely again can feel impossible when you are injured. The truth is there are many various treatments available, and injuries do pass with time if we have the time and support to give to healing. I will include below a list of resources that might help those struggling with injury. We have come along way in implementing support for injured musicians, but there is still a way to go in ensuring no one hesitates to ask for help if they are suffering.
I'm so grateful to the musicians who had the courage to share their inspiring stories with me. I hope their stories can give hope and light to all those struggling with anything that feels endless, whatever it may be. Injury is an issue that prevails among many creative arts, so we are not alone. I hope we can continue the conversation around it in some way. Please do share your experiences with me; I would love to hear from you!
Sending you and all your families best wishes in this time, and I hope you stay safe and well.
Useful links
BAPAM (British Association For Performing Arts Medicine)
'Cello Bello' blog with useful tips for injury treatment and prevention
An article about music-related injuries with further links and advice to instrument specific treatments
A TED Talk by Barbara Lister-Sink about music-related injury
Hattie's Blog
Talking to cellist Maria Zachariadou about orchestras, auditions and studying music
A music degree is very unlike any other course you might undertake. It comes to an abrupt end after 4 intense years and many people expect for you to have a clear vision for the future at that stage. This is not often something we often feel comfortable to declare yet. I know little about my musical future other than that I want to play more, improve and experience as much as I can. Speaking to my mentor, teacher and friend, cellist Maria Zachariadou, about her life and plethora of experiences gave me a sense of peace in this feeling.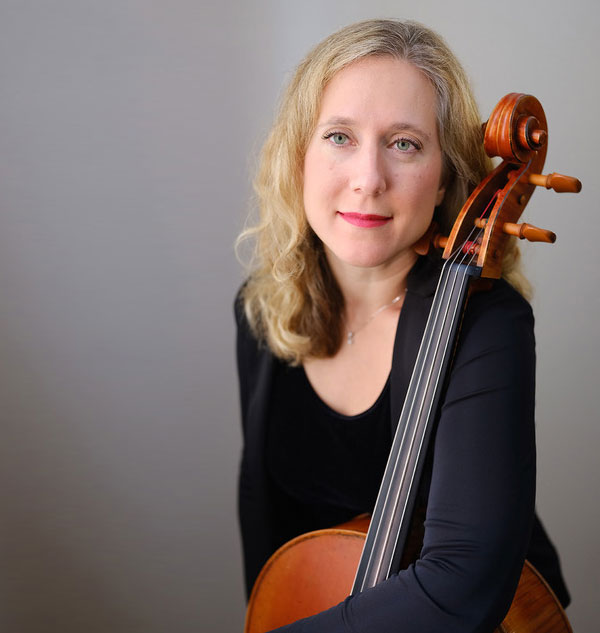 Maria Zachariadou, Assistant Principal Cello, BBC Philharmonic Orchestra. Maria plays a F. Ravatin cello on loan from the Järnåker Foundation in Sweden. Images: Rino Pucci
Born in Stockholm of Greek parents, Maria studied first at the Royal Academy of Music, then at the Royal College of Music and latterly in Düsseldorf with the late Johannes Goritzki. Having played with many orchestras around the world as well as travelling as both soloist and chamber musician, Maria is currently Assistant Principal Cello with the BBC Philharmonic Orchestra in MediaCityUK, Salford. Maria also taught me cello part-time in my first two years at the Royal College of Music. Her kindness and peace really carried me through some difficult times and she always provided a level and non-judgemental space to express myself in- something I have truly cherished since.
How did you find yourself as an orchestral musician? Was it the path you expected to follow?
Out of college I didn't feel quite like I belonged anywhere at that stage. I did a few auditions for orchestras, but it was clear that I wanted to explore more; I was hungry to learn and experience. I met Johannes Goritzki (legendary pedagogue and solo cellist) and decided to go to Germany to study with him. I didn't really think much about it; I followed my heart and found myself there! Once in Germany I had many solo opportunities to develop my musical self, went on tour with my piano trio a few times and played in orchestras, all with the wish to see things, to meet people and to feel that I had fulfilled what my heart was asking for. After working for 2 years in the Düsseldorfer Symfoniker, I moved back to the UK to take a position in the Philharmonia Orchestra and spent 8 years with them before taking up the position with the BBC Philharmonic.
I know you sit on a lot of orchestral audition panels as Assistant Principal. I've been told in many contexts that the panel make up their mind up about you in the first 10 seconds of playing- is this true? What is going through your mind during someone's audition?
I suppose the way I assess people in auditions is similar to when someone attends a concert. At a concert, the audience might feel self-conscious at the start, aware of the concert hall and the players, but if they play well and speak to you, it's as if they disappear and become storytellers – this doesn't always happen instantly.
An audition shouldn't be too different to any other performance, therefore the first 10 seconds are essential.
Often the dialogue between the panel after someone has played is about whether they fit into the context they're auditioning for. I am, personally, trying to take in the whole picture of the musician and what they want to communicate. So if it's for a principal position, I am listening attentively for a solo sound and technical accuracy; if for a tutti player, I am listening for whether they can blend their sound, play as if part of an ensemble and have a good sense of rhythm. I really love hearing different musical personalities- it's so exciting when someone comes in with something special to say.
What advice would you give to people auditioning for an orchestra?
The main thing is always to show up. However you feel about it or how prepared you think you are, you will always learn something. At the very least, an audition is a free chance to prepare for the next audition.
It also won't always be the right moment in your life to get a job in an orchestra. If you are rejected, all it means is that something better is coming and something that will fit into your life. It is inevitable that some auditions go badly and some you play better than you imagine possible.
What would you consider your best orchestral experience so far?
That's a difficult question! Each patch is very different: an orchestral player may have a different feel about their job from week to week – it might be to do with the conductor or the repertoire and whether they come together.
I'd say that I enjoy playing within an orchestra every time all things around you come together. You are fully present, able to express that presence and have a sense of everyone together working towards this. It doesn't matter what the orchestra is or how high profile the concert is, I have experienced this togetherness when playing with both amateur and professional orchestras and every experience of it is equally wonderful. It's a feeling of coming together that really gives me energy with it to keep playing and experiencing music.
How does your assistant principal position differ to that of a tutti (general member of an orchestral section) player?
Although every seat is important and plays its own role in shaping the bigger picture, the front desk does come with more responsibilities, for example, having the final word on bowings, and it's definitely more exposed, though it is also really engaging.
It can feel like there is a pressure to have a career idea in mind when you are in your final year of undergrad. Do you think it is true that you need to have an idea?
A musical career is a journey. In my case, the people I connected with gave me the inspiration to go in different directions and supported me when I had to take risks. Before I lived in the UK, I knew I wanted to see more and to travel, but I didn't know exactly how it would work out career wise. When I was in London, I met lots of amazing people and jumped on every opportunity to play and experience. I played as an extra in orchestras, gave recitals, both solo and with a pianist and remained open to whatever opportunities arose. So as long as you are honest with yourself about what you enjoy and what gives you energy, I think the right space will appear for you.
If you could give your 21-year-old self a piece of advice, what would it be?
If you're afraid, just do it anyway! Take action if there's something that scares you – this is your opportunity for you to believe in yourself, take risks and see what happens. It is also important that you are aware of what experiences provoke fear and what others give you energy so that you know where you fit. This is the time to discover your limits and respect them.
Saying this, as musicians we have to provoke the experience, it won't come to us unless we are willing to search for it.
What are your plans for the future?
I still enjoy orchestral playing, I really love to teach and I am always interested in chamber music projects as well as in recording new music – my aim is to keep pursuing these same avenues, maybe just in a different order!
Thank you Maria.
Find out more about Maria Zachariadou
Sir Edward Elgar, c. 1900. PDM. Programme for the first formal concert of the City of Birmingham Orchestra, on 10 November 1920, which Elgar conducted. PDM.
Hattie's Blog
The Centenary: Elgar's Cello Concerto
Marking the 100th anniversary of the premiere of Elgar's Cello Concerto in E minor feels like a very personal tribute for me. Other than the Pomp and Circumstance Marches I think the concerto is one of the first pieces of Elgar's that I ever heard as a child. I remember it also being one of the first pieces to trigger a very raw and emotional response in me, igniting my passion for and interest in Elgar's music. For a cellist, it may be one of the first major concertos you tackle, yet is appears to maintain its power, the technical challenges never failing to startle me.
Thinking about the concerto now, it is hard to relay confidently exactly how it has made its mark in the history of music. What is certain is that it is very unlike any of the other major cello concertos and provides a musician with so much scope for interpretation and an insight into Elgar's inner life and musical evolution.
I remember first hearing someone play the concerto and feeling really confused about the first movement. Something about how the first subject just emerges seemingly from nothing after an arresting opening, into what becomes an expanding elegiac theme, just doesn't feel conventional or comfortable. It is this discomfort that puts the concerto right at the centre of its context in a post-war 1919 world. Elgar had visited Germany almost twice every year for much of his adult life. The outbreak of the war and the personal ways in which it affected Elgar and his friends both at home and in Germany speaks to us through this great elegy. Following his burst of creativity with the chamber works of 1918, the cello concerto follows a similar lead of intensity but the piece feels, for me, on a similar level to that of the Dream of Gerontius. Elgar famously said 'I cannot do any real work with the awful shadow over us', referring to his stunted creativity in the early 20th century.
Just as Elgar had seen the Dream of Gerontius as 'the best of me', of the Cello Concerto he said, "If ever after I'm dead you hear someone whistling this tune on the Malvern Hills, don't be alarmed. It's only me." The reference to the Malvern Hills (the area surrounding which he lived for much of his life) suggests that the cello concerto became a large part of his home and identity. There is something about both Gerontius and Cello Concerto that suggests they came from the same space of presence within Elgar. He was clearly aware of how each piece rang with potential for connection and in touch with the way in which each piece emerged from within him. Another observation is that neither cello concerto nor Dream of Gerontius lead towards the same heroic intentions as the Pomp and Circumstance marches, but are far more internal, elegiac and reflective.
It is well known that the Cello Concerto didn't have the most glorious entry into the world. The premiere of 100 years ago, 27th October 1919 in the Queen's Hall London with the London Symphony Orchestra and Felix Salmond was chronically under rehearsed and misunderstood by critics. Elgar made it clear that he didn't view Salmond's efforts at being attributed to the downfall and had no regret in entrusting the piece to him. The piece received only one performance in the year following the premiere, this unlike Elgar's First Symphony for example, which had over 100 performances in the first year alone.
It wasn't until over 10 years later, when the cellist Beatrice Harrison made a recording of the concerto with Elgar conducting, that the concerto was given its deserved light.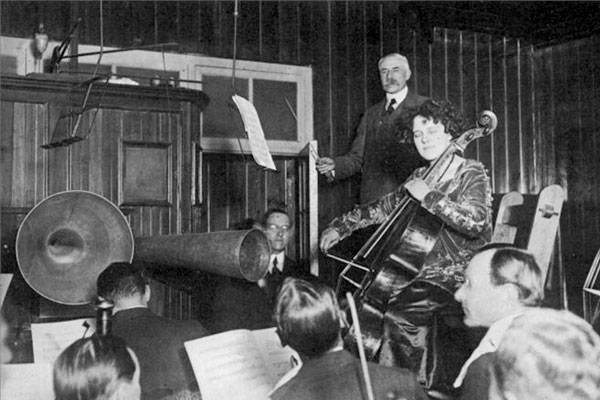 Elgar and Beatrice Harrison making an early recording of the concerto (1920). PDM.
Despite the rocky start, some of the greatest cellists of the 20th century gave the concerto voice after voice. The first recordings came from W.H.Squire, who recorded the piece in 1936 and a performance by Piatigorgsky in 1934 with the Chicago Symphony Orchestra. Following this came momentous recordings by Casals and Tortelier, though Rostropovich himself stayed away from the piece. Explaining why in an interview he said, 'It is about young love, so more suitable for a young person, like my student Jacqueline Du Pre who plays it much better than I would'. Time and time again her name comes up as being a revolutionary voice for the concerto. Jacqueline Du Pre made her first recording of the concerto with Sir John Barbirolli in 1965 at the age of 20 and went on to perform the piece to much acclaim across the world, giving the concerto a sonorous, powerful and simultaneously idiosyncratic voice.
For a performer, the concerto is asking the musician to put the self in a position of complete surrender, especially in the first movement. All parts are within a similar tonal range, creating such an intimate and powerful sonority, that when the cello soars far above with the dramatic E minor scale, we feel we are in the midst of something transcendental. I love how each movement is its own story; the second is such an exciting dialogue between cello, orchestra and, potentially, the natural world. I often imagine the life of some butterfly or bee, perhaps annoying Elgar whilst writing! The third a fourth really speak for themselves. I've often seen the third movement as in a similar emotionally arresting world as 'Nimrod' from the Enigma Variations. There are few words I can offer about this movement purely because what I feel is deeply internal and difficult to express- I would just urge you to listen to it, if you have time for no other movement. The fourth is like all movements rolled into one. If there were to be a movement hinting at the heroism present within some of Elgar's previous writing it might be this one, though any hint on this level is quickly either brutalised or followed by an ironic look forward to the jazz and blues harmonies that were starting to emerge at the start of the 20's.
"The concerto mourns the past, embraces the inevitability of change and holds within it a sense of timeless creative genius, the idea of a higher power working through Elgar."
Today, Elgar's Cello Concerto is considered a great masterpiece. Thanks to Sir John Barbirolli and Sir Malcolm Sargent championing Elgar's presence through what was a period in which his music was viewed somewhat 'old-fashioned' in the wake of the great Russian composers of the 20th Century, such as Shostakovich and Prokofiev. The concerto mourns the past, embraces the inevitability of change and holds within it a sense of timeless creative genius, the idea of a higher power working through Elgar. It has invited so many different interpretations and will continue to do so, as is inevitable with a true masterpiece.
Fellow Larsen Artist, Sheku Kanneh-Mason, releases on January 10th a recording of Elgar's Cello Concerto, with the London Symphony conducted by Sir Simon Rattle.
The work will be accompanied on his album by a number of pieces by composers including Julius Klengel, Gabriel Fauré, Ernst Bloch, as well as Frank Bridge's Spring Song (with the Heath Quartet), and newly arranged versions of 'Nimrod' from Elgar's Enigma Variations and the traditional songs Scarborough Fair and Blow the Wind Southerly (the latter inspired by Kathleen Ferrier's 1949 Decca recording).
Pre-order a signed copy (Decca) via this link
Hattie's Blog
The Sounds of Music
Although most of us have a relatively clear understanding about what the words 'music' and 'therapy' might mean separately, few people realise exactly what the practice of music therapy involves, and I am no exception. It's not necessarily that I haven't been given the opportunity to engage in this type of music outreach work, only that I have been somewhat apprehensive about what it might involve. This ignorance has lead to a fear of the unknown and, ultimately, avoidance of engaging in it altogether, convincing myself that I'm "just really not that type of person".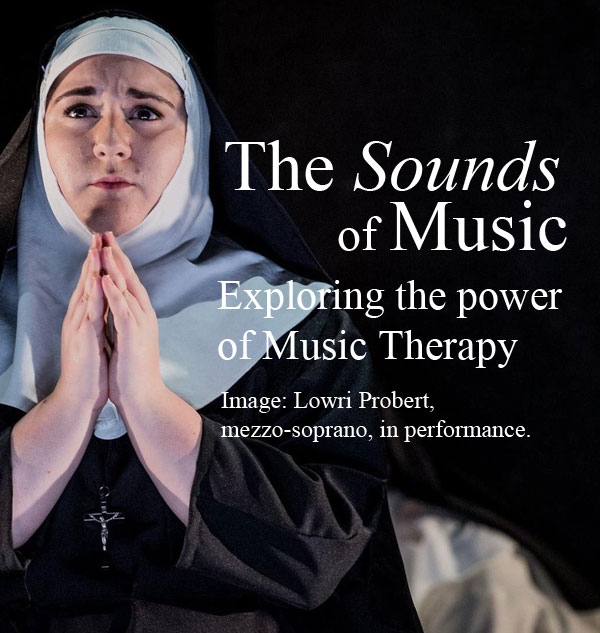 Enough is enough at this stage as I have been inspired by the roles of music therapists for sometime, and have often heard amazing stories about the life changing effects of music on people with dementia, autism spectrum disorders and mental health conditions.The joy of music creates such wonderful purpose in my life, but I want to discover the ways in which music promotes positive change in the lives of vulnerable people.
Researching into the work of music therapists I begin to understand how music as a therapy is important on so many levels. The British Association for Music Therapists explains that, 'because musical participation and response do not depend on the ability to speak music therapy is a particularly effective clinical intervention for people who have difficulty communicating verbally.' For people affected by disability, illness or injury, working with music therapists can be life changing.
In wanting to understand this world of connection and care through music, I could think of no better person to talk to than my dear friend, mezzo-soprano Lowri Probert, who is at the end of her 3rd year studying for a BMus in voice at the Royal Northern College of Music in Manchester.
Lowri has been volunteering at the Seashell Trust, a non-maintained special school based in Cheadle Hulme for the past year, as part of the RNCM's Artist Development Professional Placement scheme. The Seashell Trust's 'Royal School Manchester' is mixed, day and residential for children and young people aged between 2 and 19. All students at the school have complex learning difficulties combined with significant communication difficulties, including little or no oral language at all. Talking to Lowri about the school, it is clear that the placement has been far more than just an obligation for her.
"I honestly get so excited to go" (Lowri visited the school this past year at least twice each month) "of course I was really apprehensive at first, because of a fear of the unknown more than anything else, but as soon as I arrived I just felt so safe and cared for- all the staff are so lovely and really know what they're doing"
Lowri made it clear to me that so much of what she learnt and experienced was 'on the job'. It suggests that the reason music therapy might be hard to explain is because it is something that is experienced on a deep level by the therapist and child. Alongside this, the music work at the Seashell Trust is used as a social activity to promote connection and communication. The young people, who often are completely unable to communicate, find the experience of being in a group such a cornerstone of confidence.
The musical tasks that they're encouraged to complete might be extremely simple, but the knowledge that through completing it they have increased their experience of life means that this is really celebrated.
Lowri talked to me a lot about the importance of group work with Gamelan instruments. Thursday mornings at the trust see small groups of children, usually no more than five or six, go into the 'Gamelan Suite',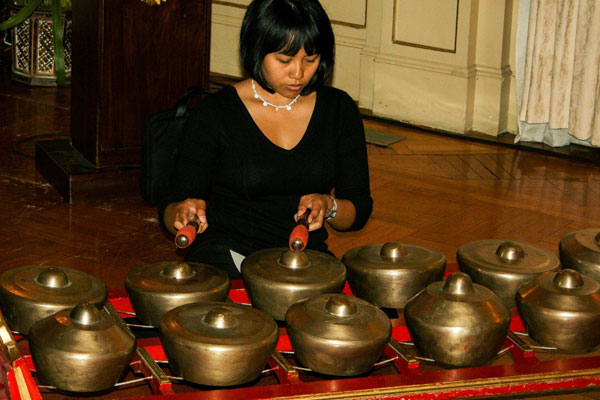 "In the Gamelan room there are instruments such as gongs and bongos; anything that creates a lot of vibration. And we just sit and play the instruments for around 45 minutes. Sometimes the students will join in and sometimes they prefer to just sit and feel the resonance"
The benefits of Gamelan instruments have been widely documented. Their relaxing and therapeutic properties have been known to improve memory, concentration and coordination skills. The Open Arts Gamelan association highlight that they have never come across someone who is unable to play a Gamelan instrument! Lowri also made it clear to me how little pressure there is in this set up,
"I have learnt that each student is different, on some days they may be more up for engaging with creating sounds, and some days it's just about being in the space with them- the music can be an outlet for their emotions in so many ways"
Lowri spoke to me about developing an understanding that the way a student behaves on some days is not indicative of who they are as a person. Music at the trust isn't only used in a group situation, but sometimes for more a functional purpose. Lowri explained to me a situation in which a student was learning to cope with his new hearing aid and had been experiencing difficulties tolerating it.
"Me, along with Rosie on saxophone and Charlie on clarinet, went to a teaching room where the student was learning to tolerate his hearing aid. We played/sang in a key moving through different chords for him to listen to. As the session progressed he was leaving his hearing aid alone more and more because he was curious about all the sounds he could now hear."
On a more personal level, I was interested to learn about the ways in which Lowri feels working in care has impacted her own life and the ways she views music and its industry. Her enthusiasm and love for the trust, its students and staff is infectious and has made me curious of how she feels it's affected her.
"I always knew that I wanted to help people. Care work runs in my family and I've always wanted to find something that could combine my love of music and love of caring for people. Also working at the trust has just been so much fun, I honestly just spend so much time mucking about with the kids and having a good time- it really has felt just like being part of a family!"
In addition to this she explains how much it's put her voice training at conservatoire into perspective, "When I'm in conservatoire I have a tendency to obsess over the little things, like whether my soft palate is high enough, or what mark is given in a certain assessment. Going to the Seashell Trust has brought music back to its root. Music is there to be enjoyed; it doesn't have to be perfect all the time. Disabled children are so excited often just to hear their favourite song and sing it with you!
"Alongside this, the trust also invites musicians from Chetham's School of Music and the Halle Orchestra to perform short pieces to the children, so they have the opportunity to experience music in full."
Lowri's freshness about the purpose of music is something I feel I need to hear daily. I always feel so stuck in negative thought patterns about scarcity in my playing. I never feel I offer enough, play well enough, practice enough or work hard enough. The work of the Seashell Trust can show us music as a transformative power, a means for connection and a valuable practice. We might worry about the type of trill or articulation we create, but all types music should be respected.
Lowri has shown me that through accepting all types of music and performance we open ourselves up to a greater sense of freedom in our own playing. I feel privileged to have been given an insight into the work of the Seashell Trust and the passion and honesty of Lowri. How amazing that talented musicians not only give their time to organisations such as this, but talk about how they would "jump at the chance of working with disabled people again". I am not only inspired, but motivated to seek a space, both internally and externally, where all music making is accepted and appreciated as it is at the Seashell Trust.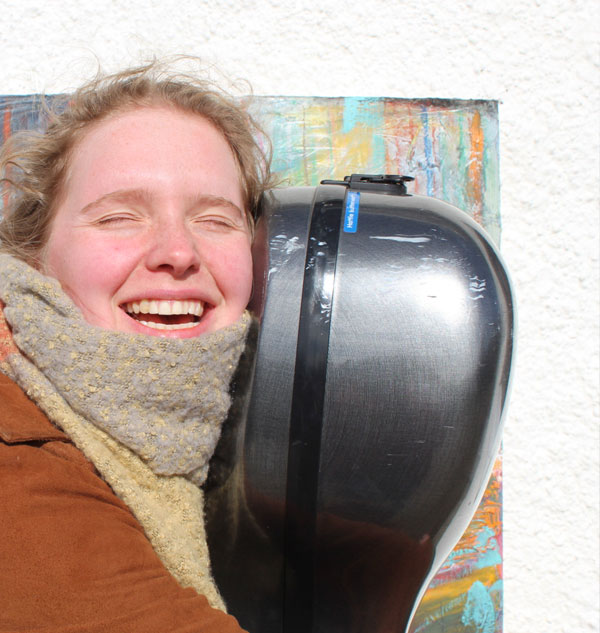 Hattie's Blog
Music and Mental Health
'music shows us so much about the realities of healing- it shows us how great beauty comes out of darkness and how change is possible'.
I've spoken before on my blog about the struggles of performance anxiety and how it's affected me. It's been a long struggle of trial and error and I am far from complete presence and acceptance with performing. However, I have spoken little about what happens when the 'normal' levels of anxiety mutate into something more sinister and debilitating. It is a sadly common reality for some musicians, and especially students. I have experienced my fair share of anxiety issues manifesting in a variety of ways. It has been a large source of shame for me, but I feel it is time to speak about my experiences of healing and ways to access the help available.
When it comes to mental health in music colleges, it is far from surprising that people suffer as they do. College has shown me so much about the joy and creativity in performing but there is still an enormous pressure put on performances, marks, lessons and alongside that often teaching, rehearsing, organising concerts etc. Many of theses stresses cause us to enter a spiral of comparison, self-depreciation and a scarcity mind-set about the music we create. Sadly, the focus isn't always on what you have to offer with your music now, but the ways in which your music isn't good enough. Sometimes it moves from a rational perspective of how you can improve, to a focus on how what you create is inherently flawed. I'm aware that many people have a different experience to this, but music college can be a difficult place if you are an emotional person and care deeply about what you create, which most musicians are and do. Comparisons lead to a sense of 'they can do it better, so why do I bother trying?'.
I have been blessed with wonderful friends at college and, although the comparison and competition isn't an obvious component to the friendships, it can be difficult to accept the musician you are and the journey you have been on. I think we are entering a time in which competition and comparison is somewhat out of fashion, although this can mean people feel they can't talk about how they're really feeling. Everyone appears to be so settled and secure in what they create, and yet here you are lost in a sea of self-criticism that is hard to navigate.
I have certainly been the victim of such self-criticism and underhand competitiveness. It has been an enormous source of shame for me to admit the ways in which I pitch myself against others and the huge expectations I have of myself.
When I first came to college, I experienced an unprecedented degree of debilitating anxiety. This was exacerbated by the shame I had for feeling the way I did. Everyone else appeared to be dealing with the transition so smoothly but I was dying inside. This anxiety came in waves but came to a head in the winter of 2017/18 when I decided I needed to seek support to aid more permanent healing. I got in touch with BAPAM who then referred me to Help Musician's UK where I found a therapist and have undergone a year of talking therapy to process the thought processes that had landed me so deep in anxiety and stress.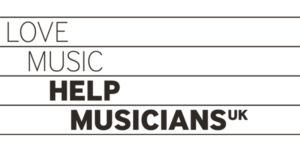 This past year has been such a transformational time for me. I have gone from getting by, to a sense of freedom, expression and creativity that I didn't have before nor believed existed within me. I feel I can listen to the music I make now with a non-judgemental attitude and am on the road to accepting who I am, how I feel and the music I create. I have learnt that it is out of this acceptance that my creativity can grow. This aside, I know only too well how difficult it can be to find long term psychotherapy for students with mental health issues. The NHS provides a good service of short-term therapies, but these leave so many issues open. I want to ensure that as many musicians as possible can access the therapy I did through Help Musicians and want to support the charity in the wonderful things they do. In the next year, I am running the Oxford Half Marathon in October in aid of the charity and am in the process of planning various charity concerts and events. It feels like a natural progression from the deep pit of anxiety to focusing what I have learnt into supporting others that may be experiencing similar. No one should have to feel shame for suffering what is a hugely common reaction to the stress of being a musician. We are wonderful because of our sensitivity and emotional breadth and deserve help when in desperate need.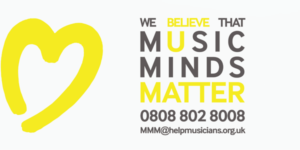 What is little spoken about is the amazing metaphor for healing and change music can give us. Music can provide such a wonderful basis for hope in this way. On mental health awareness day a few years ago, a musician on twitter put this in such beautiful words, 'music shows us so much about the realities of healing- it shows us how great beauty comes out of darkness and how change is possible'. Music is both a healer and reflection of our own suffering. I like this a lot and think it could be why I play the cello.
Larsen Strings: please help Hattie to fund raise for Help Musicians UK via Just Giving: Giving back…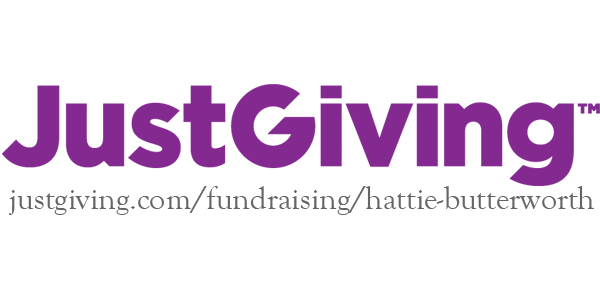 Hattie's Blog
All the things besides- my love of Poetry
Studying music has produced such a myriad of opportunities and pathways but I've quickly discovered that it can also leave us with a great deal of empty time. Once practice and rehearsals are scheduled and the small amount of academic work is completed, the question arises, what to do with the 'rest' of the time?
I became fascinated with poetry during my GCSE's. I loved how poets could weave so many different emotions and meanings into their words. I was so interested in how many different opinions people have about one particular poem and how some poems affect two people in completely different ways. For me, often greater than the meaning was the sound of poems.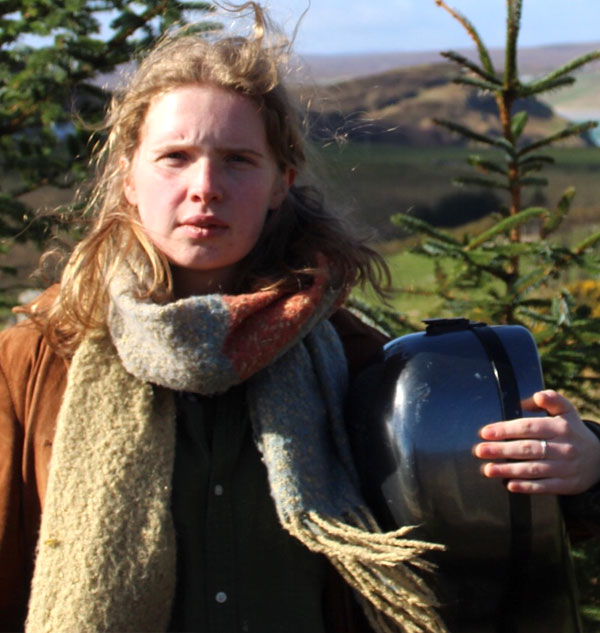 We studied some poetry by E.E. Cummings and I completely fell in love with his sound and sentence structure. The meaning was clearer to me through the sound of the words, the way the words were positioned and the wonderful flow of enjambment.
For me poetry is so much a musical art form, although unlike in my music making, I have found myself so naturally drawn to writing my own poetry. The idea of composing a piece of music feels so unnatural and overwhelming to me, but when I write poetry it is often the most free and natural mode of expression. There is such a wonderful music in words that I love to explore, but the greatest part of writing my own poetry is that it is completely devoid of expectation or criticism. I am happy to accept that my poetry isn't anything particularly special and knowing that brings an amazing joy to it. Poetry is something I love for the beauty of its sound and not for competition, comparison or expectation.
During the summer the past few years in London, I have attended many BBC Proms concerts at the Royal Albert Hall. I usually choose to prom in the gallery at the top of the hall as the mood is often much more relaxed. It was here that I first discovered writing poetry as a method of listening. Listening through words is such a different experience and a completely different style of listening. Occasionally either during or after a concert, I might write down a few phrases that felt inspired by the music. This can often blossom into a complete poem or maybe just remain as it is. Listening in this way can be telling as to the emotions and processes you have experienced.
Responding to music with words is such a wonderful way of capturing the moment and transmuting one experience into another.
Above everything else, poetry reminds me of the beauty in words and sounds. There is a poem for every mood and situation and because of this it is perhaps the ultimate method of communicating human experiences. It has given me so much perspective on my playing although provided an escape when the music world feels overwhelming. It is such a joy to create poetry and it has given a wonderful feeling of space and perspective to my life.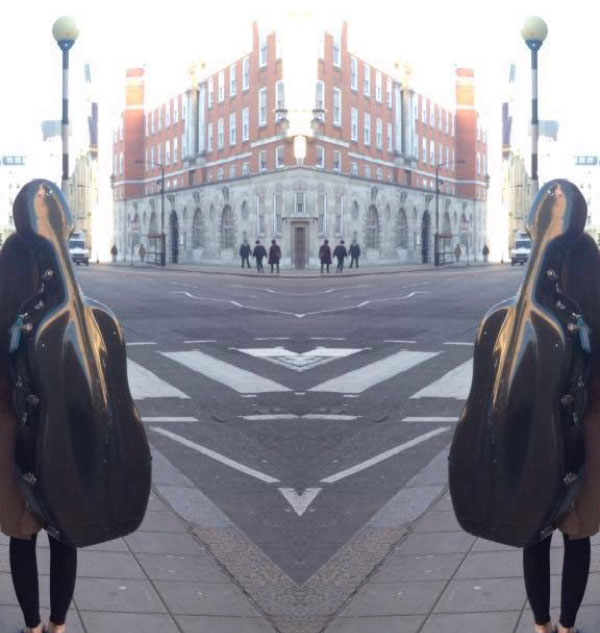 Hattie's Blog
Scales in Proportion
'I was fascinated to understand why she loved scales…'
I am struggling to recall the last time I dedicated more than 15 minutes of my practice time each day to scales. It has certainly been the case over the past few years that scales have become something I neglect other than when I absolutely have to. We all know that scales are good for us but I certainly struggle to ignite a love and creativity in something that has felt so dry and uninteresting for so many years. I'm interested in how they can enlighten us as to our technical struggles and how we can inject our own creativity to bring them to life!
I have one 8 year old student at the moment and we are working towards her grade 3 exam. It has been the most amazing surprise to me to discover that her favourite part of the preparation is the element we most commonly despise; scales. I'll never forget the first time I talked about first playing some 'boring' scales and then can 'do some fun pieces'. She was shocked to hear my reacting to scales in this way.
'Boring scales? Scales are my favourite part!'
I was fascinated to understand why she loved scales and how her unbiased ear had taken such a liking to them. She explained how she 'loves how nice they sound' when they're in tune. Her face lights up when she knows she has played a scale accurately and is so curious about keys and the different moods they convey. 'They're also so satisfying to hear'- I'm not sure I completely agree with her here, but there certainly is a satisfaction in running up and down the fingerboard and feeling the intonation physically lock into place.
I suddenly realised my mistake in assuming her relationship with scales. This dreaded part of every musician's life has been passed down through teachers and generations to be the 'boring' and dry element to music making. Scales were explained to me from the start as an essential but frustrating and often terrifying endeavour.
I think a big part of why we have dried up scales in our mind is because we have lost curiosity in them. We often play them completely mindlessly with little attention to fine tuning intonation and variations in sound. Just as my student explained, scales are about sound, just as works of music are. We can search for and aim for the same high quality of sound that our pieces ask of us. Scales and studies can show us the exact points of weakness in our playing and highlight the issues we can face with intonation, sound quality, sound consistency and fluidity with the left hand. There are so many elements to play with and focus on here.
Why should our scale practice lack creativity? We can enjoy varying rhythms and keys, including scales using one string and one finger, alternating between major and minor and harmonic scales. I can identify my own weaknesses and tailor my practice accordingly much more efficiently than a scales book is able to.
I'm challenging myself to write a new scale routine this year with as much variation and interest as possible. Working from scale books is useful, but I feel that creating my own will help me discover my weaknesses and allow my scales to be a greater, more expressive part of my music making and my musical personality. I'd love to see other people rewrite scales in this way and even share with me parts of their warm up routine. Scales should set up the inspiration and creativity that we explore in our repertoire and I don't think we should expect anything less.
Hattie's Blog
Showing up and being seen
I have spoken on a few occasions before about performing and the anxieties that it inevitably brings. Being a 'creative' in any way, be it artist, dancer, musician, author means being exposed to criticism, self doubt and comparison. Most of our performance anxieties are a variation on a theme of 'what will everyone think of me' or 'how will I accept myself when it goes wrong?'
The past few weeks I've spent a lot of time reflecting about my insecurities as a musician and performer. The last performance I gave had me so unwell with anxiety about the outcome that I now want to think more about where it all stems from through exploring my vulnerability.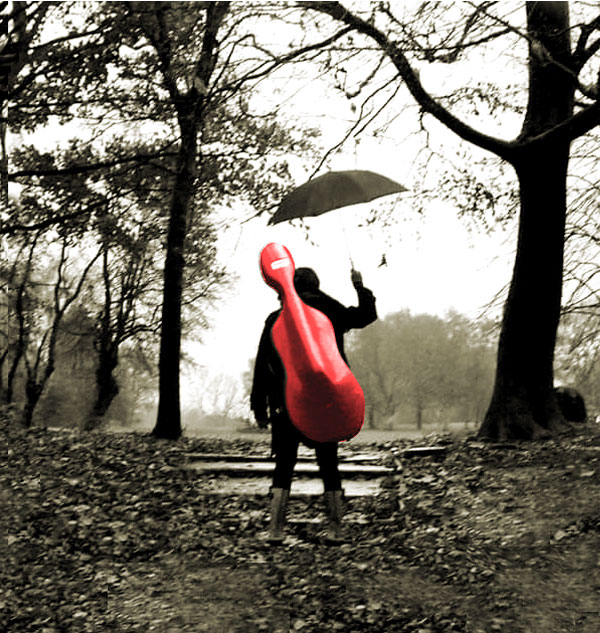 I know that I am coming closer to a feeling of presence and joy in the moment of performing, but what about the extra baggage of fear and doubt I carry around for weeks before and my whole life?
During my quest for help with my insecurities I was searching around (as I inevitably do, usually at 1am) on YouTube and came across a speech about criticism by Dr Brene Brown. Brene is a researcher and author specialising in shame and vulnerability. She was referring to all creative people in her speech, but so much of what she said directly related to my insecurities as a musician. She spoke about how important the critical voices become to us if we are 'in the arena' as a creative.
We live to please these people, forget about the people in the audience that love us and sometimes avoid performing entirely if we know the critics are going to be there. Brene was explaining how we are totally within our right to care about what they think and we are always going to worry about them. However the most important part of performing, she explained, is the inevitable, showing up and being seen. If we are brave enough to put ourselves on the line and allow ourselves to fail, get kicked and be vulnerable, then we are set free.
Each time we show up on stage and have the courage to fail, we are witness to the music and not a slave to it. If we block this risk of failure, vulnerability, shame and fear, we also block our freedom, creativity, joy and success. When performing, we are there in the moment, no matter what happens we showed up and we were there. If we have the belief that we as a unique individual has something to say on stage at a specific moment in time, the anxiety about a critical voice diminishes. The critic wasn't on the stage with you, you are the one with the courage and the faith to fail, and therefore simply by being there or 'taking part', we have won.
Discovering these words of Brene's was so comforting to me. I understand how much credit I should give myself for showing up and being seen. Playing my instrument isn't so difficult as it is to deal with criticism, failure and rejection. We risk all of this each time we perform. Everyone who puts themselves on the line creatively should realise how much it means simply to be seen.
Brene spoke about how much of what she's learnt about criticism and fear came from a wonderful Theodore Roosevelt quote:
"It is not the critic who counts; not the man who points out how the strong man stumbles, or where the doer of deeds could have done them better. The credit belongs to the man who is actually in the arena, whose face is marred by dust and sweat and blood; who strives valiantly; who errs, who comes short again and again, because there is no effort without error and shortcoming; but who does actually strive to do the deeds; who knows great enthusiasms, the great devotions; who spends himself in a worthy cause; who at the best knows in the end the triumph of high achievement, and who at the worst, if he fails, at least fails while daring greatly, so that his place shall never be with those cold and timid souls who neither know victory nor defeat."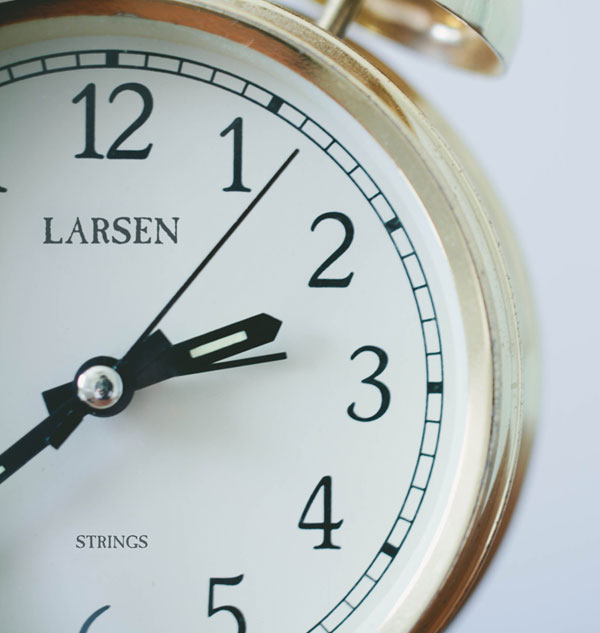 Hattie's Blog
Less is More
Thinking About Whether 'Less is More' in Music
It often feels to me that there are some people in life who appear to do very little, yet are frequently very successful. There always appeared to be people at school who 'hardly revised' and still came out with top grades. The other end of the spectrum are those who often work hard for recognition or to feel a sense of accomplishment. Hard work makes us feel good about ourselves, but is it always giving us the musical fulfilment we want?
I've been thinking a lot recently about how less work, less pressure and fewer hours practice can actually have a very positive effect, but how does this seemingly paradoxical idea actually work?
A natural place to begin in comparison appeared to me to be sports people. Athletes often speak about how central their mental preparation is before an event. Of course they have to prepare their bodies a huge amount, but how does the mental side work? Researching this was really fascinating. I'd never considered quite how similar a situation musicians and sports people are in. We have the same fears of failure and physical responses to stress. Sports psychologists talk about the many different mental preparation techniques that sports people do in order to perform at their best. These include motivation, arousal, self-talk, visualisation and mental rehearsal, goal setting and stress management.
The inverted U hypothesis is a theory in sports psychology that each person has an optimal state of 'arousal' at which they perform their best. For most people this is when they are feeling a medium amount of stress, arousal and anxiety- too much arousal/anxiety and too little arousal/anxiety will both cause the performance to be poorer. This is such a fascinating way in which sports people use their emotions for a positive effect. The resources I found online were so practical and spoke of ways in which each sports person learn which combination of emotions is optimum. Once the optimum combination is discovered, a coach tailors strategies to different individuals and subsequently the athletes learn how to reduce and increase certain emotions. In music we find it hard to accept our uncomfortable emotions. It's so interesting to find how sports people take mental preparation so seriously and use negative emotions to their advantage. They have accepted that no matter how hard they work physically, performance is stressful and needs tailored management techniques.
Having a technical facility on any instrument means understanding how a more desirable sound is created though a relaxed approach, especially on a string instrument. Force is something we rarely need to use, as natural weight is sufficient. Alexander Technique is entirely based on the premise that there is an optimum balance and freedom of the body, allowing for a more sound command of our instrument. In this sense, less pressure and tension certainly translates to greater sound freedom and quality, but what about the amount of work we put into playing?
I've spoken before about how hours of practice are often worn as badges of honour, but is there sense in taking time away? I've certainly experienced huge benefits through this.
Yoyo Ma has spoken about how mastering music is more than learning technical skills, '…Some days I practice for hours, other days will just be a few minutes. Practicing is not only playing your instrument…'
We learn so much about our playing and the music we are studying if we take time away from practicing to take time exploring it from different angles. Less time practicing could mean more time learning about composers, or talking to others about how they may interpret a musical idea. It could also mean spending time walking in nature, journaling our ideas and just taking time away to 'live'.
Focussing on our happiness and peace of mind in this way can only bring life to our music.
The work we put in only comes to life when we believe in it and believe in our abilities as musicians. We save ourselves a lot of time when we trust in the work we have done and the musicians we are. This belief can carry us through. How we feel about ourselves in music is just as important as the physical practicing.
We must hold onto the joy it brings us and the reasons we are working. Just as great sports people often speak of how mental preparation is the most important part, we must remember that we can't neglect our insecurities. Less becomes more when we know what we are capable of, have faith in music's power to connect people and trust our endeavours.
Hattie's Blog
Thoughts on Managing Loneliness as a Musician
It occurs to me on a daily basis that my life as a musician is often an inherently lonely one. Simply in order to achieve a sound technical facility on any piece of music, so many hours of individual practice time are required. We come out of an audition we're not happy with, we're alone. Many hours are also spent travelling alone to dep for concert and attend courses with people we don't know. It is easy to go for days without seeing people properly. Alongside this it is easy to feel suffocated and alone in rejection and failure. We see these as a given, a sacrifice we have to make, but the sacrifice should feel worth it and it often doesn't.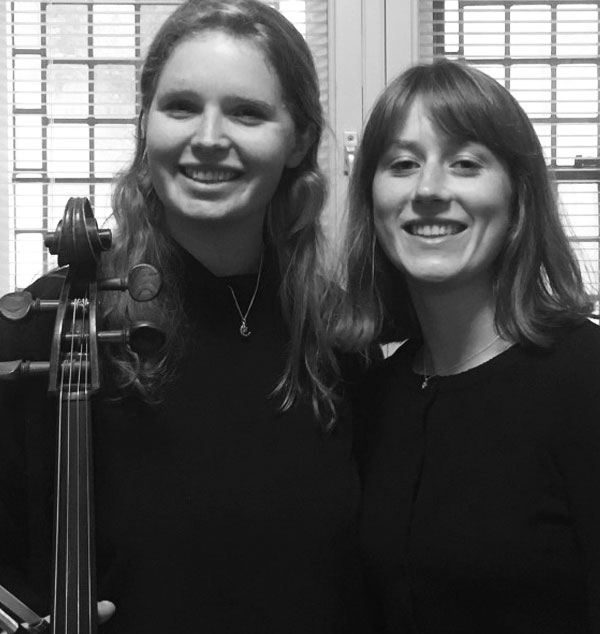 Loneliness and aloneness are often documented as two different concepts. Being alone turns into loneliness as we feel alone in our struggling. When the inevitable ups and downs aren't shared, mourned and celebrated, then we are alone. We come to realise we aren't alone in our struggles when we see how many supportive and like minded people there are around us and share our experiences with them.
I often struggle the most with giving myself permission to take time off to talk and socialise. It's not a natural priority for me a lot of the time. I'm convinced I will feel the greatest sense of achievement through individual, focused work. I am starting to see how often this hard work doesn't pay off because of stress, personal expectation and criticism. To be alone all day creates a breeding ground for negative thoughts and beliefs, we get to a performance and joy isn't present in the experience because we have lost ourselves and our confidence. I struggled a great deal in my first year of music college due to loneliness and anxiety. Much of this was down to adjusting to managing my own timetable. At school, social time is scheduled for you, but at college and especially in London, it can be difficult to make it a priority.
'…we have to perform with others to achieve a sense of fulfilment.'
As I mentioned in my previous blog, much of my music making has been with my piano trio. Without them I don't think I could survive. Rehearsing together is a wonderful and enriching experience that inspires me every day. It shows me we have to perform with others to achieve a sense of fulfilment. Nothing kills loneliness more than performing with other wonderful musicians, realising how worth it the practice is. Audiences so often respect how much time it takes to prepare a piece, and so often we don't! We owe it to ourselves to perform and receive from the music community.
'Strength is shown by sharing weakness…'
Being alone is something I think I will always struggle with, but I am only recently understanding how it doesn't have to be lonely. Strength is shown by sharing weakness, I find myself constantly overwhelmed by how similar we all are in our struggles. Studying music is always going to have its ups and downs but we must trust that we are supported. We are often alone in a practice room, but never alone in suffering.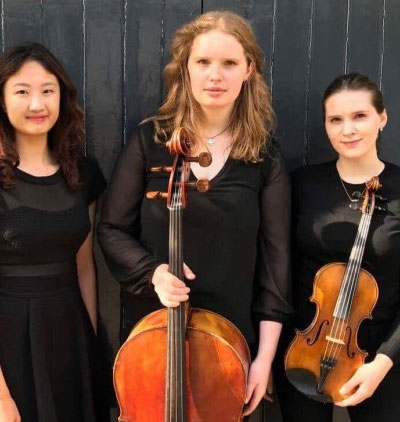 Hattie's Blog
What Chamber Music Has Taught Us
It's been almost two years since my piano trio and I fell together. Our violinist Sophie and I were close friends at Chetham's School of Music in Manchester and when the cellist in her trio at the Royal Academy of Music dropped out, I was asked to join. From the start we didn't take things lightly, our first musical challenge being Tchaikovsky's huge Piano Trio in A minor. Since then we've been on a huge journey the past few years and, though we've had our ups and downs during this time, trio has remained such a wonderful constant in my musical life. As many other things fluctuate and orchestral projects come and go, trio remains a weekly venture that I look forward to invariably.
I've spoken to my trio about their thoughts about our group and the wonderful form of chamber music. Our pianist, Songeun, makes the point of collaborative music making, "As a pianist, most of my hours spent playing the piano are by myself in a practice room, and, unless it's a concerto, I am alone on stage without an accompanist. The fact I have others with me is a great reassurance." She also spoke about how bouncing off two other musicians helps the analytical side of rehearsing, "It is easier to take the piece apart and listen to the harmony, as I am not having to do everything!"
This is such an interesting part of rehearsing together. There are three differing opinions and three perspectives on harmony, structure and emotional colour. We focus on aligning our thoughts about the music in rehearsal, but a lot of the life in the music comes during performance and, luckily, performing is becoming a more and more regular occurrence for us.
Musicians often talk about the disagreements that can surface in chamber music rehearsals as big characters with musical opinions battle it out for one overriding decision. Although we frequently disagree about many things in rehearsal, we try to play more than we talk and solve disagreements through trial and error. I think we have found chamber music to have brought us so much closer together, rather than divided us.Sophie told me how "chamber music allows you as a performer to bond and create relationships with other like minded people, expanding your musical breadth".
Music college is so tough and it is so easy to feel in some type of competition with everyone, but a chamber music group is a collaborative effort towards a common goal and the competition diminishes. We try to be a support to each other in all aspect of life and seeing each other multiple times a week means they are probably the two musicians I work with most regularly.
Chamber music has inspired me to push myself in my solo playing. I have learned so many techniques and developed a totally different style of hearing. I feel I know what I want from my own playing much more because the others have taught me how to listen and react. Most of all, I think playing chamber music teaches us that chamber music is everywhere. From solo to concerto, there are always voices to react to and levels to uncover.
Trio has also provided us with the opportunity to travel and meet people. We love talking to our audiences after a concert and sometimes the feedback is so far from anything we'd expect. Music college can feel a very critical space, but reaching out and performing around the city and country, we meet people that our music has spoken to, people who are interested and excited about us.
Hearing about people's experiences listening to our music makes it all so worthwhile and I am grateful everyday for the wonderful musicians I am lucky enough to call my friends.
Hattie's Blog
Will We Ever Enjoy Practising?
Practice is often an unpopular word among music students like me. Sometimes, I must admit, we'd rather be doing anything else and will find any excuse to avoid it. The likes of Ray Chen and Anne-Sophie Mutter have also openly revealed their dislike of practice, and they're not the only professionals that do. Practice can hold negative connotations from childhood, but why when we've already made the decision to devote our lives to music does the idea of practising still frustrate us so much?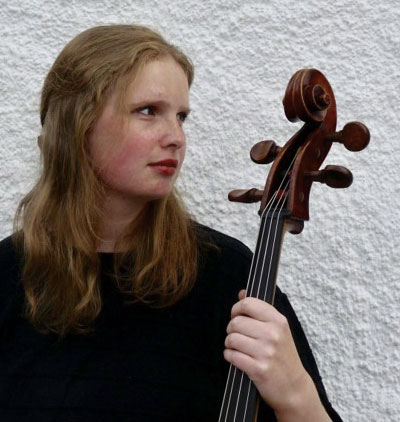 Of course it's largely about the physical effort and concentration required. It is no relaxing task to practice an instrument for hours a day, the idea of getting an instrument out of its case often being the worst part. Practice can seem overwhelming and unfulfilling if goals are big and time is short, which causes huge stress, causing us to flee from or procrastinate the situation.
Despite this, I must admit that I am not someone that has had to struggle a great deal in the past with motivation to practice. I started the cello shortly before turning 12, so a lot motivation came from myself as well as my parents. I was very ambitious from the start and became hyper aware of how behind I was with my playing. This drive and motivation built in a side to practice that is probably the most unhealthy and least spoken about- the obsessive practising.
If I was given a practice goal each day of, say, 4 hours from teachers, I would have to exceed it. I'd practice until the guilty feeling of not practising went away. It didn't matter to me so much how I sounded or whether I was even enjoying it, so long as I felt I had worked hard. I know I wasn't alone in this at music school. Hours of practice were like stamps of honour and I loved improving and impressing my teacher at each lesson. Although it helped me improve, it left me with a strange relationship with practice and a lack of enjoyment that forced me to think about the way I was practising.
Some practice techniques I enjoy :
If we were to see practice less like a regime with set hours and instead more in the moment, I think it could help us with motivation and enjoyment. Of course our practice goals (and a practice diary!) are important, but they often overwhelm us and make us frustrated. If we also learn to react to our sounds and search for ways to let our music speak much more spontaneously, we are more prepared for performance situations and our practice starts teaching us in small steps.
Some techniques that I enjoy the most incorporate interests from outside music that I enjoy, such as Instagram! If I feel a passage is suffering or I don't know quite how to phrase it, I can set the task of recording it to upload to Instagram. This way I have an audience and am listening to my sound, excited to reach a higher level and share music with my followers. Recording in general makes one so much more aware and reactive both to sound and technique and allows you to become your own teacher.
I also love to practice in a room with a piano or keyboard so I can alternate between playing cello and piano. As well as playing jazz piano and movie soundtracks to pass the time, learning parts from the piano is probably the most interesting and motivating exercises I have found. I love to hear the harmonies on the piano and uncovering how the cello part fits in the sound. Practising sonatas and concertos solely from our instruments makes the leap up to fitting it with the score so much bigger. If the piano is part of our practice from the start, we start to see all pieces as chamber music and the music is much more interesting to pick apart.
I can't stress enough how important it is for me to play to friends and colleagues as performance practice. It is a good intermediate stage between practising on your own and performing a recital.
Fellow musicians often hear what you are playing in a very different way and often the feedback can be so important, especially if they know the piece well. Playing to non-musicians is also really great practice as they are often non-judgemental audience, yet give us a performance experience where it is easier to take risks. We must remember that for the most part, it is for non-musicians that we are practising, it being mostly they that attend our concerts.
Practising is no good on its own. We have to perform regularly to set ourselves goals and see the rewards of our work and dedication. Hearing people's reactions to our music is such a wonderful culmination of the practice we've done and suddenly it all feels worthwhile. Practice will often feel an unattractive task, but by finding some techniques that we really enjoy, we can lose ourselves in our work and (maybe) forget we're even practising.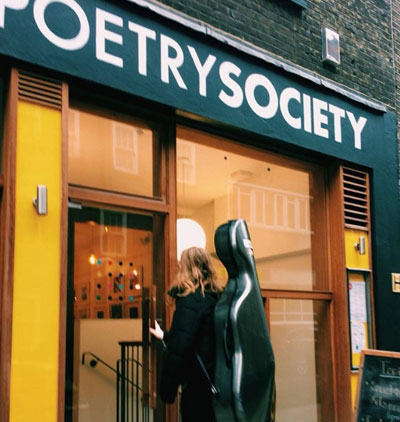 Hattie's Blog
Thoughts On What Makes Our Favourite Music
It has only recently occurred to me quite how many pieces of music have had a profound effect on my life. Some are pieces that I have grown to love through practice and performance and others that, on the first hearing, I have found myself in a prodigious state of awe and wonder, almost beyond the ability to describe. These experiences with music provide a large part of what I see as my 'spiritual life', and through this comes the music which forms my identity.
The music closest to my heart creates a peace, some a deep serenity, some a joy, sadness etc. The way in which they move me is always different and often in ways, and with pieces, I would not expect. I am struck, however, by the comparatively small amount of the musical repertoire I have experienced to date. To think how many of these I keep so close to me feels both overwhelming and exciting.
There is so much life and beauty still to uncover through listening and playing. I will never find it all in this lifetime, but to have experienced a small amount of it to such a degree, I believe, is such a wonderful component of faith.
A list of pieces I have found most profound, also a suggested listening. I'm sure I have missed a lot from this list!
Elgar- 'There Is Sweet Music' part song
Schubert- Piano Sonata no.21 in B flat (opening 1st movement)
Brahms- violin concerto 1st movement 2nd subject
John Ireland- 'the Hills'
Puccini- La Boheme, 'Che gelida manina'
Schubert- Two cello Quintet 1st movement cello duet
Elgar- The Dream of Gerontius
Haydn- Piano trio no.44 1&3 movements
Bach- St Matthew Passion
Elgar- cello concerto 3rd movement
Walton- Belshazzar's Feast
Vaughn Williams- 'O taste and see'
Purcell- Dido's Lament
Thomas Morley- English madrigals
Sumsion- Magnificat in G
Poulenc- Cello sonata
Debussy- violin sonata
Howells- Magnificat Gloucester service
Tsintsadsze- Chonguri
Janacek- On an Overgrown Path
Shostakovich- Fugue no.7 in A
Chopin-Ballade no.3
Hattie's Blog
Performance Anxiety
Having started the cello much later to most other musicians, I found myself battling the fear of performing at the same time as facing an insecure self-image that often comes with being a 12 year old. I believe this made the issue far greater than it would've been, had I been performing at an earlier age. It has, nonetheless, forced me to address the way I deal with my anxiety on and off stage and encouraged me to read much more into the subject.
What is performance anxiety for you?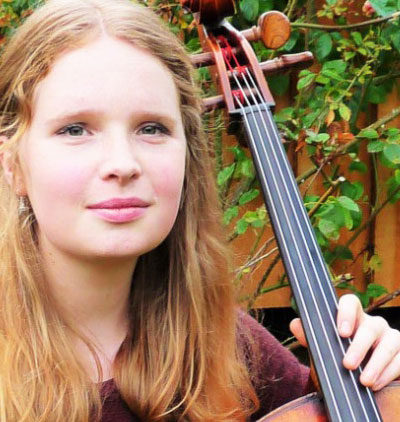 Performance anxiety for me is waking up on the day of a performance and being so terrified that you are unable to move. It is going over and over in your head all the possible worst-case scenarios and the consequences of performing badly. It's being desperate to impress people and to receive reassurance that you're doing OK. It's trying to calm your breathing but you end up making it more rapid. Then it's playing as though you have no connection between your mind and your arms and even less connection between your mind and your instrument.
Performing feels like a mad free-for-all. Every man is for himself as I push through this Bach suite movement, making a hundred mistakes a minute working to the end. And then there's after; the beating yourself up for being so anxious and losing security and control, feeling as though it was never all worth it and will never be again. But what is important to remember, though difficult to believe, is that these are all just thoughts.
We are not doomed. We deserve to play the way we dream about and share music with people on the the highest level that we a capable. We can hold ourselves and forget ourselves at the same time and we can find the benefits to this alongside.
The philosopher Kierkegaard had an existentialist theory which I think can help us understand the way we perceive music in performance. His idea was that people need a deep satisfaction and relationship with themselves, the energy of the universe (God etc.) and the core of their being. It is only after that that they can enjoy the materials (aesthetic) and relationships on earth without depending on them. We are all guilty about having a huge desire to impress people, but the issue is that we make this the centre of our thoughts around a performance and become greedy for praise and recognition.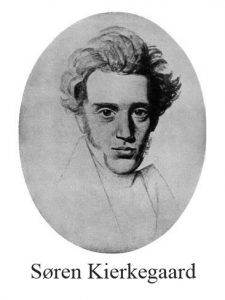 If we think about Kierkegaard's theory, connect with ourselves through being mindful and agree that whether or not our performance goes well, we will still feel at one with ourselves (and music!), we suddenly see a performance completely differently. It's purpose isn't to satisfy our needs as individuals for recognition, it is for us to connect with the power music has and our ability to give this power to our audience as a gift. It is much less diabolical to hold this at the centre of our thinking. Then, be it praise, opportunity or reward, we can enjoy these parts to a performance without relying on them.
This theory is not so difficult to explain or understand, but how can it be applied? Many books have helped me shape a rusty but improving bank of coping strategies alongside experience and talking to different people about their opinions and experiences. The most important way to start is to talk about it. Just like any mental health issue (people dislike the terminology but it is what it is!) performance anxiety can be improved by talking to people. One of many reasons for this is it can make you feel much less alone- almost all musicians experience performance anxiety to some degree and certainly have a lot to say about it. Another reason for this is it can increase awareness of the issue of performance anxiety in the arts industry and encourage more people to talk about it. Certainly raising the issue with your teacher can hold enormous benefits, but anyone you trust can be a worthy listener.
But even once you've altered your mindset towards performing and you are happy that everything will be OK, how do you manage the sometimes inevitable symptoms that we experience before a performance? The most important thing to remember here is that we can still perform well when we are nervous. There is nothing stopping us even when feeling sick and shaky- we can concentrate and there is no reason the physical emotions should overpower us. It is easy to develop a 'fear of the fear' because we associate the physical sensations with a bad performance, but there's no reason for us to. We are still in control. People often talk about being prepared as being a very important part of combating anxiety but I contrary this and say that practising performing when you're under-prepared is incredibly beneficial. Of course, the anxiety involved in this is great but it is likely that you will emerge feeling much better about the situation. The reason is that your confidence increases as your mind believes 'well if I did that when I was so unprepared, I can do anything!'
The final part to thinking and discovering more about performance anxiety is forgiving yourself for failure. You are on an incredible road, learning at every part of it and finding ways to manage anxiety is just a part of the bigger picture. It cannot be solved overnight, but you will find that you become more and more aware of yourself and your purpose as a musician. These ideas I have shared are not an exhaustive list and I will collect many resources below for you to explore. What works for me may not work for you and I am a long way from an answer. I still can get cripplingly nervous but I try to distance myself from my thoughts and turn the focus for the music. I think to take any of this on board you must first ask yourself why. Why music and why love and why faith? The answer is purpose and if music gives you an enormous sense of purpose, you are not destined to sabotage your communication and expression and you will, in time, find a solution.
"There is nothing with which every man is so afraid as getting to know how enormously much he is capable of doing and becoming"
Søren Kierkegaard
This is an amazing, short book complied by many famous classical musicians- great short term relief!
Here
For changing your perception:Life Is Not A Journey
Here
A classic, but it really helped me to start thinking:
Here
How do we feel inspired in the world at the moment?
Here
Fantastic book for liberally exploring faith:
Here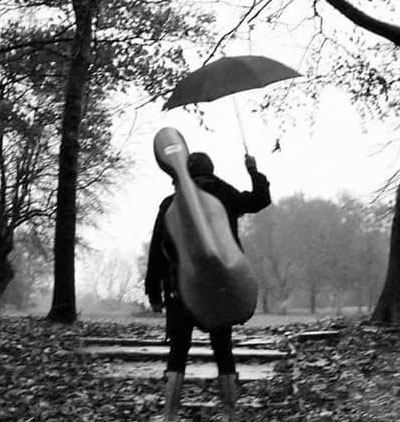 Hattie's Blog
New Strings
Strings are to a musician like ballet shoes are to a dancer. Just as each dancer is very different and requires different size and softness of shoes, every cello is vastly different and requires different strings to compliment the resonance of the instrument. My cello has an especially bright and powerful quality, especially on the A string, but it also has the tendency to sound brash. It also often has projection difficulties on the low strings, particularly in high positions. I knew more could be done to improve the sound and I started to think about trying new strings in order to address this issue.
With this in mind, I got in contact with Larsen some weeks ago, eager to try new strings on my cello. Having been a devotee to their standard cello strings for quite a while, I was hearing great things about their Magnacore strings and was desperate to give them a try. I'd been reassured how balanced the string sounds were across the cello and, knowing my cello was in desperate need of this balance, was excited to try them.
Suffice it so say, I was not disappointed! I changed the A and D strings first and noticed an immediate increase in the sound quality. The strings needed virtually no playing in time and adapted to my cello immediately. A strings on my cello often have the tendency to sound increasingly 'brash' on my cello, but the Magnacore A string had a sweetness that I was convinced my cello wasn't capable of producing. The D string matched the A both in resonance and quality of sound and was so buoyant to play. Finally I have found strings that create equal tones on both A and D, I have struggled for so long with a brash A string and a muted D string, thanks to these strings I feel my strings compliment each other and my playing.


I later replaced my existing G and C strings with the Magnacore C and G and, once again, the effect was immediate. The strings were so much more responsive on my cello and the resonance was electric. I did find the strings to feel quite a bit stiffer and not entirely flexible under the fingers, though they tuned up easily and maintained tuning with no issues. In saying this, it was as I expected that the bottom two strings took a few days to play in and feel totally settled. This created an short period of discomfort, but it quickly subsided and, once settled, my cello produced resonant and expressive sonorities that were unprecedented but certainly welcome!
Proof of the strings' transformation of my cello came about when I played the Bach Suite no.3 in my cello lesson last week. My Teacher immediately mentioned how much she thought my sound had improved. I mentioned that I'd recently changed my strings to Magnacore and she was fascinated at how much of a difference they had made to my sound in such a short space of time.
It's such a joy and a blessing to find strings finally that work with my cello and not against it. I'll certainly be using Magnacore again and will be intrigued to witness their longevity. They cannot come more highly recommended!
More about Hattie…
Hattie has given solo recitals at the London Charterhouse, Lichfield Festival, Lansdowne Club in Mayfair, Shire Hall in Hereford and Manchester Cathedral. She has also performed in masterclasses with eminent professors, such as Johannes Goritzki, Hannah Roberts, Alexander Baillie and William Bruce and was invited by Guy Johnston to take part in a masterclass with him at the Barbican as part of the events marking the BBC Young Musician final in 2016. Last summer Hattie was selected to attend the Quattro Corde festival in Italy and performed many solo and chamber concerts during the festival.
Hattie is a member of the award winning piano trio, The Odora Trio, and has performed with them at The Charterhouse, Concerts for Craswall in Herefordshire, St Peter's Eaton Square and Southwark Cathedral to name but a few. The trio has recently been accepted on the Wye Valley Music Summer Residency with Daniel Tong this summer.
Hattie has developed an interest into the life and works of Sir Edward Elgar, is a member of the Elgar Society and writes an online blog about both Elgar and life as a musician.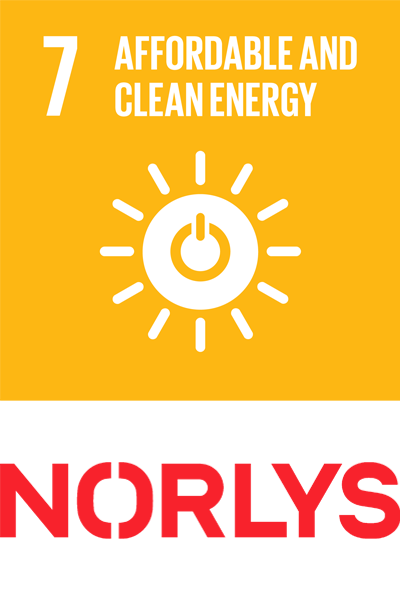 Aiming for sustainable solutions
Our ambition at Larsen Strings is to progressively work toward sustainable solutions in the way that we operate as a company. Some steps are small and some, such as our decision to upgrade to a C0² neutral electricity plan, are larger steps towards our destination.