Yesterday at Larsen Strings, the sound of local folk music resonated through our facilities: we had the visit of the famous Danish fiddler Harald Haugaard and one of his musical partners: Kirstine Elise Pedersen (cello). The two musicians came by to optimize the setup of their instruments.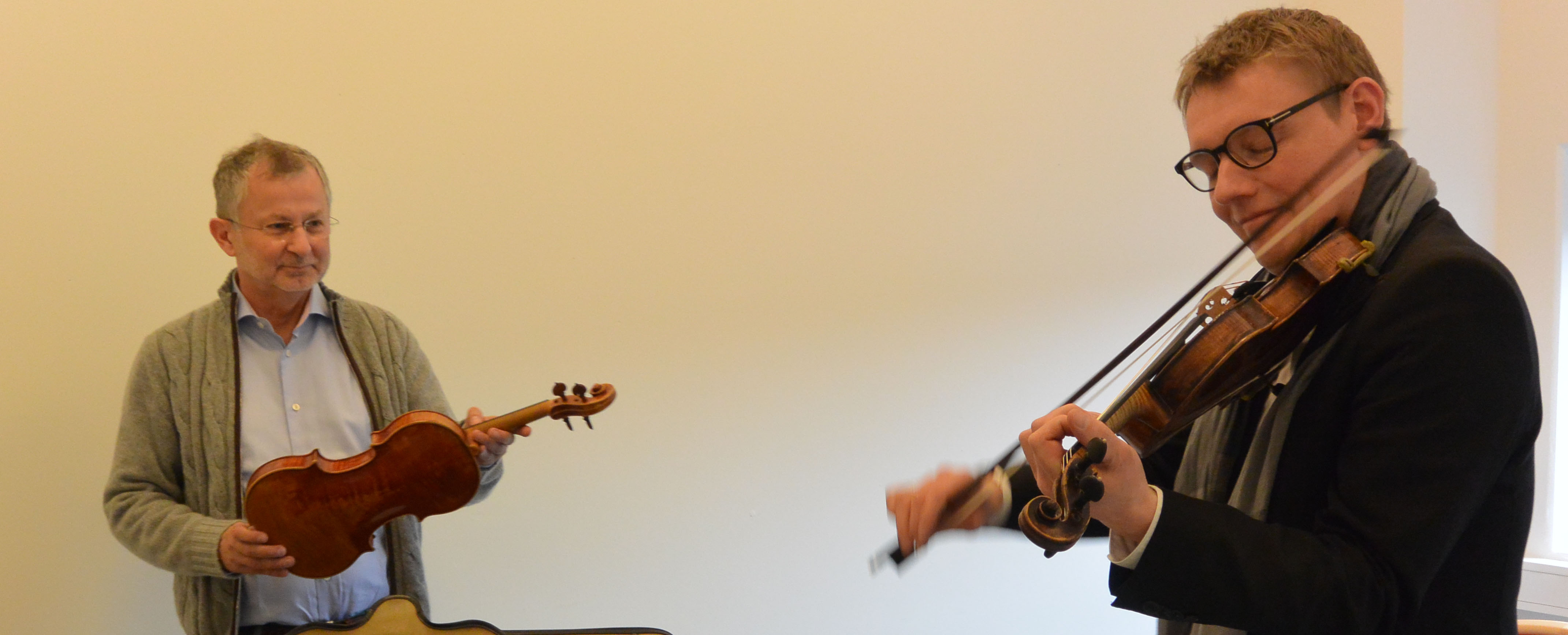 We soon found out that trying strings with these musicians was mainly about contributing to their mutual collaboration. They fully understood the necessity of supplying one another with sound and to truly discover the sound characteristics of the strings they were playing together between every string shift. For Harald and Kirstine music is not just about the individual player but much more about creating artistic symbioses between players.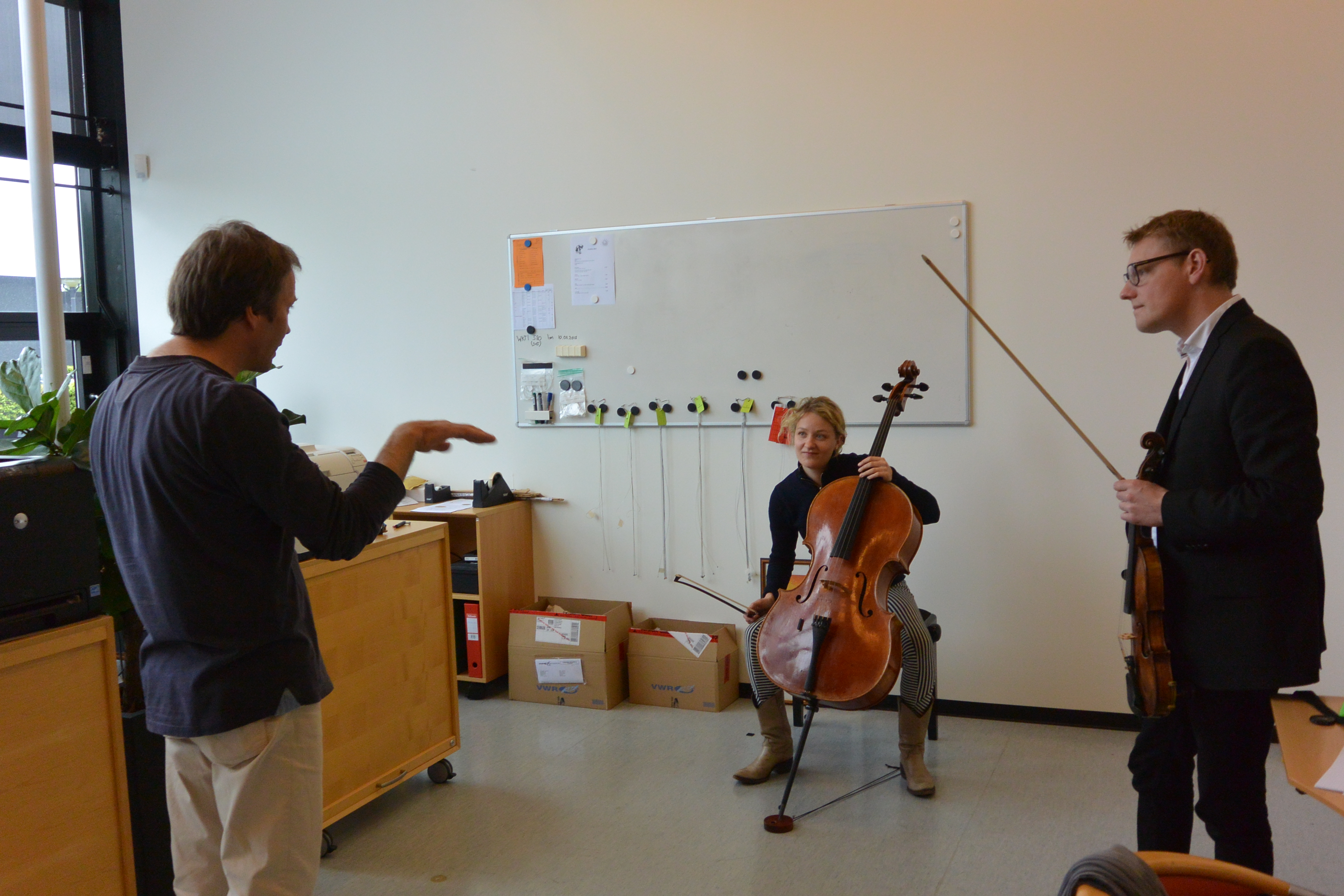 As a first step we tried strings with Kirstine. Kirstine plays a modern German cello from Krattenmacher and the instrument was set up with A and D Soloist strong and G and C Magnacore medium. She felt that on her cello, the D string could not bring the same sound quality as the other strings of the setup. It was somehow muffled and covered. We changed the two upper strings to a Magnacore D strong and Magnacore A medium. It brought extra brilliance to the upper registers and a perfect balance to the instrument.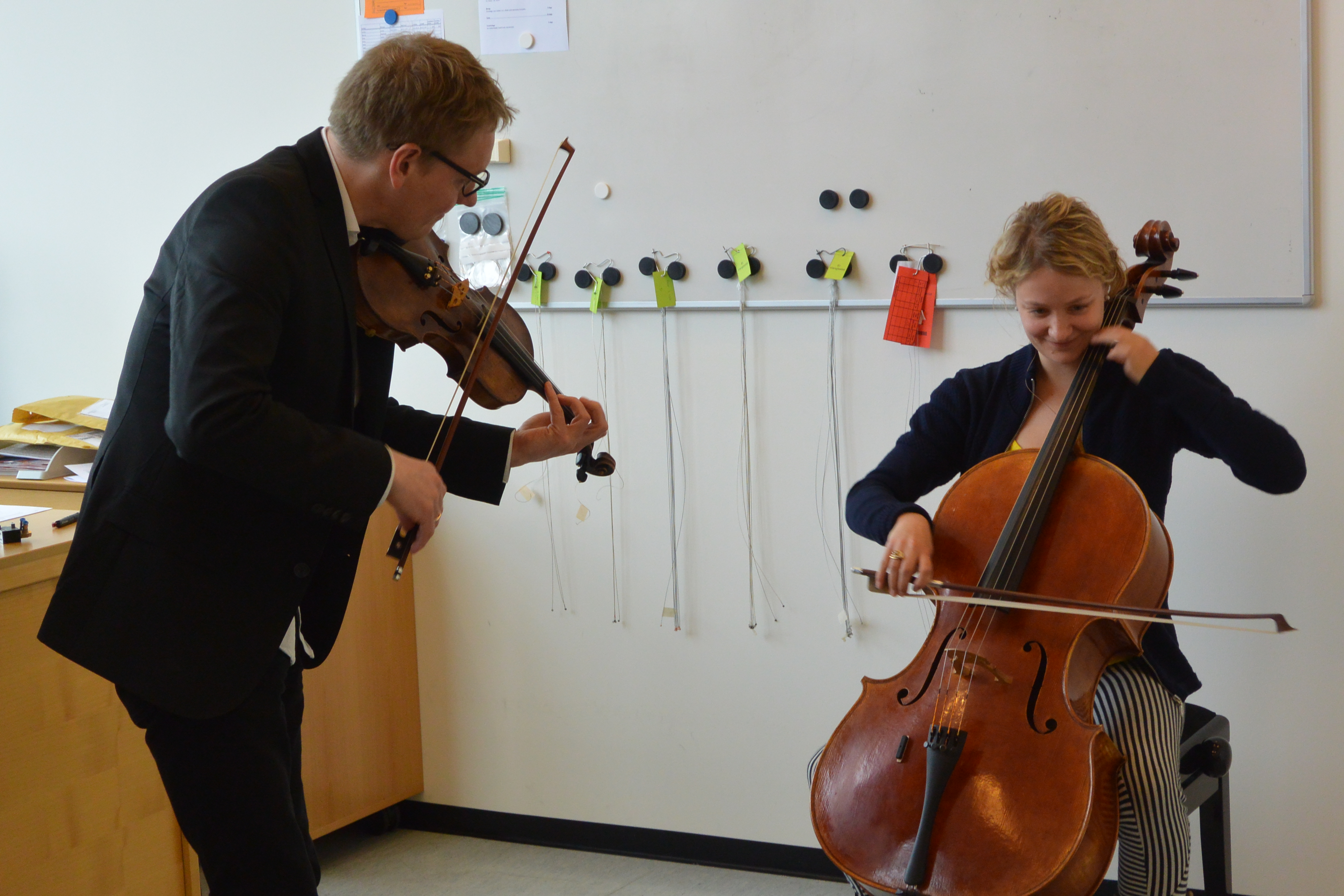 Subsequently, we moved on to the violin. Harald Haugaard plays a Klotz violin from Mittenwald. Harald explained that the Larsen Original for violin brings to him the sound characteristics needed for his music. The E string, however, was a challenge for him. Harald was looking for a more powerful E-string with a brighter sound. We gave him the golden experience. The Larsen original E-gold string solved his demand by bringing extra brilliance while still providing the characteristic structure of the violin sound.
It was very nice to get a first-hand experience of the freedom of playing that Harald and Kirstine have. Thank you both for your visit and hope to meet again soon.