Welcome to Larsen Strings
| Violin | Viola | Cello |
Anne Akiko Meyers
Featured Larsen Artist
"V ('ex-Vieuxtemps') is very happy with the Larsen Solo Il Cannone strings."
Anne Akiko Meyers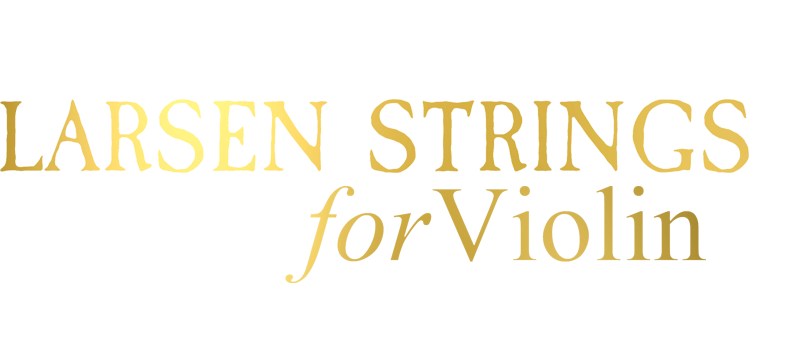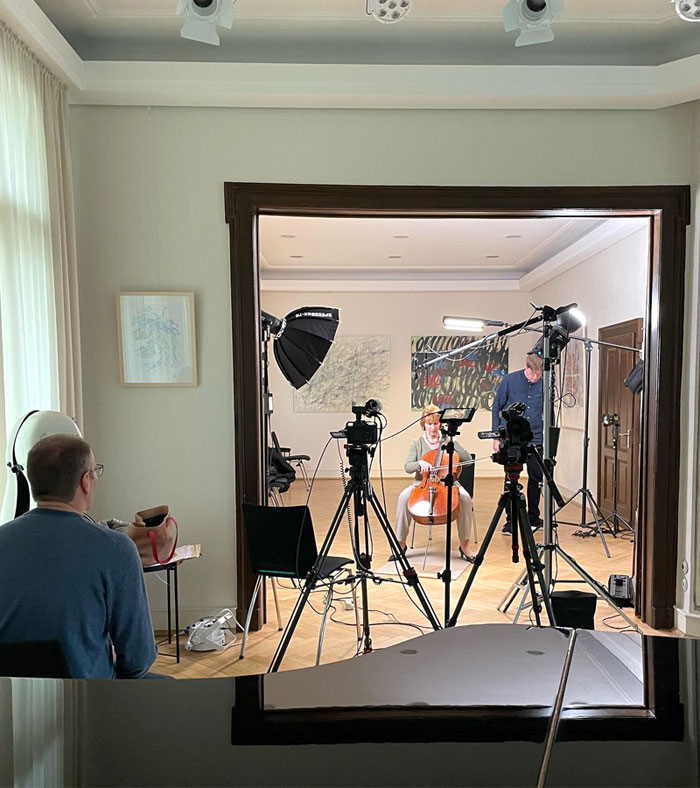 Our strings guru, Dr Thomas Zwieg, with Professor Maria Kliegel. Double take? A closer look reveals all.
'Can you make me a cello A string?'
The answer was anything but simple but that chance remark led to the creation of Larsen Strings. The first Larsen cello A was successfully delivered from the family garage by our founder Laurits Th. Larsen and the Larsen family of strings began to grow along with the realisation that:
Although some of the best things happen by chance we can make them truly remarkable by design.
At Larsen Strings we develop, produce and market strings of the finest musical quality for bowed string instruments.


Larsen Strings Explore the Range
| Violin | Viola | Cello |

Larsen Strings for Violin, Viola & Cello
A big thank you from us. We've been looking through our advertisements over the years and how the product range has grown. Some little steps and some massive leaps reaching right back to that Original A for cello. It's not just our products, it's a community of like-minded people here at Sønderborg and way beyond with friends old and new around the world. So a big thank you to all of you for joining us on our journey.
Esther Abrami plays Larsen Aurora
We are delighted to welcome Esther Abrami to the Larsen family. Violinist, educator and influencer Esther Abrami has been highly successful in making the crossover from classical music into social media. Esther performs with Larsen Aurora.
Virtuoso® for Viola
With the development of our Virtuoso Viola strings the focus has been upon creating a new offering for viola D, G and C, built upon the firm foundations of our tried and trusted A. Now also available as Medium Extra Long.
'Finding a balance of qualities to complement and mutually enhance something old with something new.'
Il Cannone® for Violin
Designed to bring out the best in your violin, Il Cannone individual strings and sets are available as two versions. The Medium variant has a more moderate tension with an open, colourful, projecting, richer and powerful sound whilst the Soloist brings a fuller tone, with even more presence and focus. Rusanda Panfili performs with Il Cannone.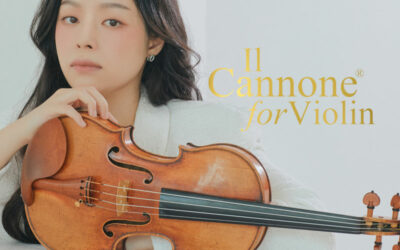 Hello Dami and a warm welcome to the Larsen Strings family of artists. Thank you for sharing your thoughts about Il Cannone strings "I immediately realized, the strings and my instrument were just meant to be together." Sharing the love. See Dami's page: Dami Kim
read more
"If I was not deeply devoted to music, I would not be manufacturing strings. I still consider myself primarily a musician…"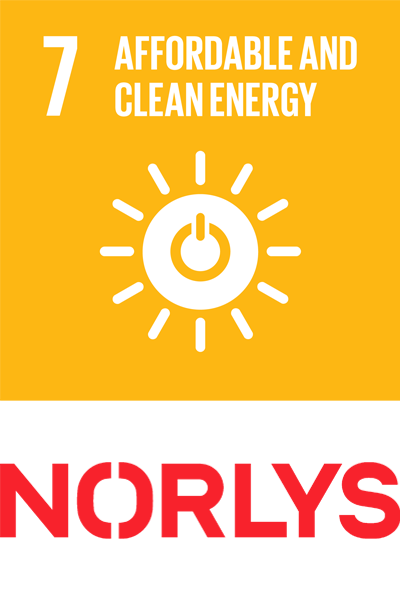 Aiming for sustainable solutions
Our aim here at Larsen Strings is to progressively work toward sustainable solutions in the way that we operate as a company. Some steps are small and some, such as our decision to upgrade to a C0² neutral electricity plan are larger steps towards our destination.