Larsen Strings for Cello
Tina Guo
Tina Guo is a world-renowned musician nominated for GRAMMY and BRIT Female Artist of the Year awards. She has had a successful career as a virtuoso acoustic/electric cellist, multi-instrumentalist, composer, and entrepreneur for over two decades. Tina has amassed over 67.7 Million views on YouTube and a social reach of over 1 Million across social media channels.​
Tina is known for her unique genre-crossing style and is one of the most recorded Solo Cellists in Soundtracks. She recently completed recording for DUNE 2, Gran Turismo, Minecraft Legends, Shazam! Fury of the Gods, and The Flash. Aside from her music career, Tina is passionate about sharing her love for sustainable career growth, branding, wealth building, stage performance, and being hands-on in today's music business climate.
As a classical soloist, Tina's engagements with orchestras around the world include the San Diego Symphony, the State of Mexico National Symphony, the Thessaloniki State Symphony in Greece, the Petrobras Symphony in Brazil, and the Vancouver Island Symphony in British Columbia. She collaborated with violinist Midori Goto in Dvorak's American String Quartet at Walt Disney Concert Hall in Los Angeles and completed four national tours of Mexico and Italy performing the Shostakovich, Dvorak, Haydn, and Saint-Saëns Cello Concertos.
Tina completed an acoustic tour, and two sold-out performances at Carnegie Hall with Blues Legend Joe Bonamassa and the live album from the Carnegie Hall concert reached #1 on the Blues Billboard Charts. 2016-Present, Tina tours as a featured soloist with Hans Zimmer Live. She was a featured soloist in Cirque Du Soleil's Michael Jackson "The Immortal" World Tour from 2011-2013, performing in sold-out arenas worldwide. The tour sold over 3.7 million tickets as one of the highest-grossing tours of all time. Image Credit: Tomorrow MingTian
"Tina Guo represents the new wave of classical artists finding younger audiences via soundtracks and video games."
Music-News.com
"When she grabs the Cello, it's like a sword. She becomes the Wonder Woman."
Hans Zimmer


Tina performed with Skrillex, Diplo, and Justin Bieber at the Grammy Awards and with Sabaton and Beyond the Black on the Main Stages of Wacken Open Air. She also performed with Hans Zimmer at the Premiere of Inception and was featured in many Gaming events, including the League of Legends World Championship, Comic-Con, Blizzcon, and Video Games Live.
Tina is a featured soloist on the Soundtracks of DUNE, DUNE 2, Gran Turismo, Cyberpunk 2077, Top Gun: Maverick, Wonder Woman, Wonder Woman 1984, The Lion King (2019), Dunkirk, Sherlock Holmes, Inception, Iron Man 2, X-Men: Dark Phoenix, Batman v Superman, Pirates of the Caribbean 5, Boss Baby, Gemini Man, The Tomorrow War, The Monkey King 2, Clash of the Titans, Red Riding Hood, X-Men: Dark Phoenix, The SpongeBob Movie: Sponge on the Run, Army of Thieves, Olympus Has Fallen, Escape Plan, Metal Lords, Thunder Force, CSI:NY, Vikings, The Borgias, His Dark Materials, Sleepy Hollow, Seal Team, Dominion, Iron Chef, My Little Pony: Friendship is Magic (as Octavia), League of Legends, Blizzard's Diablo III and Hearthstone, Call of Duty: Black Ops II, III, and IV, Lego Marvel Super Heroes 2, Assassin's Creed Syndicate, Extinction, Revelation Online by Chinese game giant Netease, and Journey, which was nominated for a Grammy for Best Score Soundtrack.
Tina can also be heard on the soundtracks of Kung Fu Panda 3, Hancock, Battle: Los Angeles, The Hangover Part II, Predators, Fast Five, Arthur, No Strings Attached, Beginners, Public Enemies, Rango, The Rite, X-Men: First Class, Your Highness, Yogi Bear, The Mentalist, Family Guy, American Dad, The Cleveland Show, King of the Hill, commercials for Bentley Motors, Apple, Under Armour, and many others. Tina contributed Electric Cello to creating elements that were used to create the sound of the Kaijus in Pacific Rim. Her arrangement of "The Flight of the Bumble-Bee" was featured in the end credits for The Heartbreak Kid and many other compositions have been licensed for TV and Film projects through Extreme Music and APM. Tina has also recorded on hundreds of commercial albums with artists such as John Legend, Ciara, 3 Doors Down, and Big K.R.I.T.
Larsen Strings for Cello
It's all about the music
Tina performed at the American Country Music Awards and American Music Awards with Carrie Underwood, on Dancing with the Stars with Carlos Santana and India Arie, Jimmy Kimmel Live with Ellie Goulding, the Lopez Show with Far East Movement, the Grammy Awards with the Foo Fighters, at the MTV Movie Awards, on American Idol, with the Battlestar Galactica Orchestra, at Sundance, the Playboy Mansion, and on the Ellen Show. Corporate clients have included Fortune, Bentley Motors, Cartier, The Ritz-Carlton, AMC, Microsoft, Apple, Cephalon Biopharmaceutics, Adecco, KPMG, Nuskin, and the PGA.
Tina's musical education began at the age of 3, when she started her piano studies in Shanghai, China. After coming to America at 5, she began violin lessons with her mother. She later began studying the cello under her father's instruction, Lu-Yan Guo, at 7. Tina continued her professional cello studies with Eleonore Schoenfeld at the University of Southern California's Thornton School of Music on full scholarship and was also a Governor's Scholar for academic excellence.
Tina was nominated for Best New Age Album at the 2017 Grammy Awards for "Inner Passion" with pianist Peter Kater, and Female Artist of the Year at the 2018 Classic BRIT Awards. Tina has provided music as a Composer and Producer for Bentley Motors, the Ritz-Carlton, Mercedes, Call of Duty: Ghosts MTX 4, the Official Launch Trailer for the video game ArchAge "A Way Home," and the Official Trailer for Feature Film "The Best Offer." Her music can be heard on WWE Smackdown, WWE Monday Night Raw, NHL Rivals, Chopped, Mission October on Fox Sports, Inside the PGA Tour, Road to Ferrari, and Against the Odds on the American Heroes Channel.
Tina performs on her Gand & Bernardel Cello made in Paris, France, in 1880. On electric cello, she performs on Yamaha SVC-210s. Tina also plays an Erhu made in Shanghai, China, and Native American Flutes from the Navajo Nation. Tina's collection of rare and tribal instruments adds a unique touch to her music.
Tina enjoys spending time with her family, friends, partner Harley, and their dog, Pizza. She is passionate about Legos, Personal Growth, Coffee, Traveling, Nature, and Technology. Image Credit: Tomorrow MingTian
Larsen Strings Options for Cello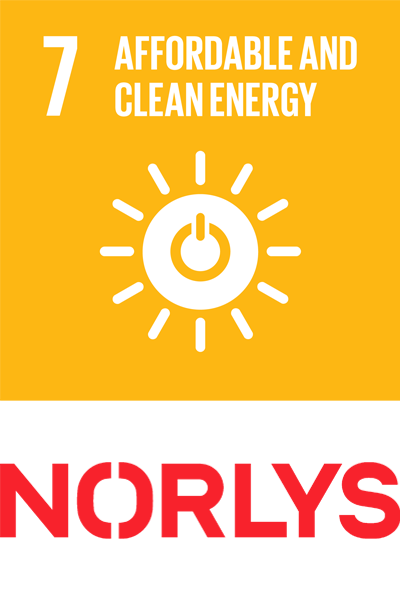 Aiming for sustainable solutions
Our ambition at Larsen Strings is to progressively work toward sustainable solutions in the way that we operate as a company. Some steps are small and some, such as our decision to upgrade to a C0² neutral electricity plan, are larger steps towards our destination.