What's On-line
We're all in this together and trying to help in any way that we can. This regularly updated page is a compilation of upcoming and archived live-stream listings which we encourage everyone to share.
Stay Connected
We want to help you and your fellow musicians to reach as wider audience as possible but also need to avoid the listings becoming unmanageable. Therefore, the focus is upon performances by Larsen Strings Artists and other musician(s)  worldwide, who play our strings. This page will also update with giveaways, in partnership with Larsen Strings Artists, and other promotions. Let us know if you have an event planned and we will do our best to promote via this page and our other media. We couldn't do it without you.
Please notify us via Facebook
The Kanneh-Mason Family
Follow @ShekuKMOfficial on Facebook for frequent performances and Q&As with family.
Tina Guo
Follow @tinaguo on Instagram for frequent performances, giveaways & new releases.
Rusanda Panfili
Follow Rusanda's channel on YouTube for an ever expanding catalogue of performance.

Online Listings
Let us know if you have more. Scheduled live streams, video and archived performances. Update 9 July.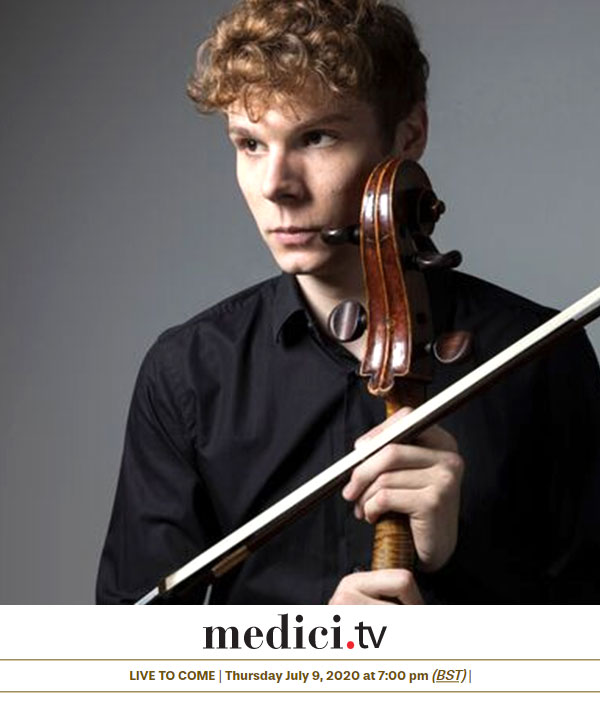 First concert since lockdown. Alexandre Kantorow, Liya Petrova, Antoine Tamestit and Bruno Philippe perform Debussy, Chostakovitch and Brahms at La Grange au Lac (Évian, France).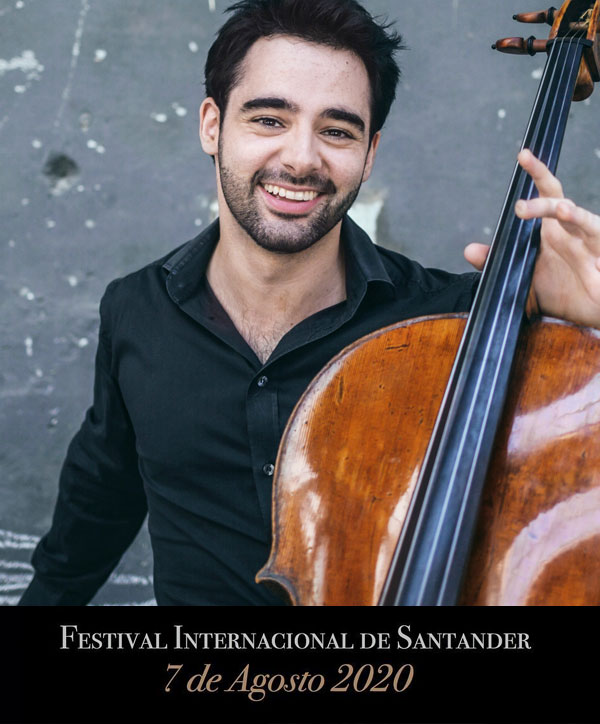 'First concert after lockdown!!! Feeling very privileged to be able to step on stage next 7th of August with fantastic @jaime_martin_conductor and @ospa_orquesta in the @festsantander'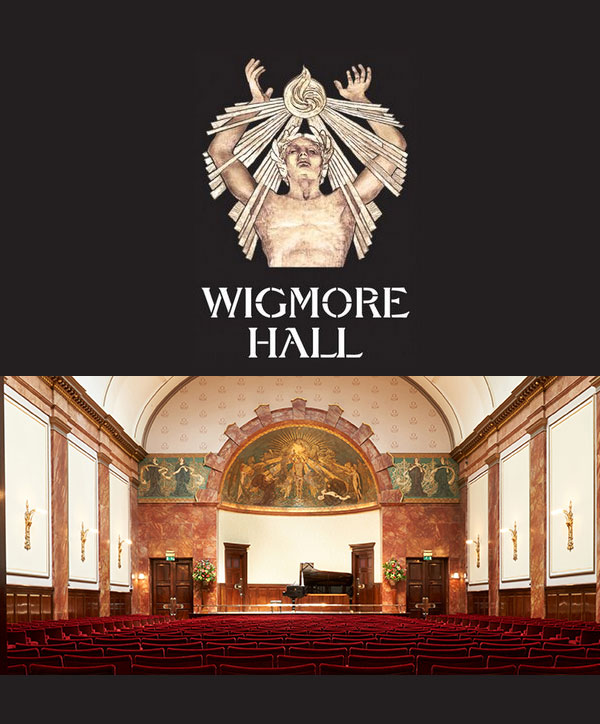 Wigmore Hall Live Lunchtime Concerts
The London concert venue is broadcasting performances every weekday in June on BBC Radio 3 and on radio stations across Europe.
Live stream: Hyeyoon Park violin; Benjamin Grosvenor piano.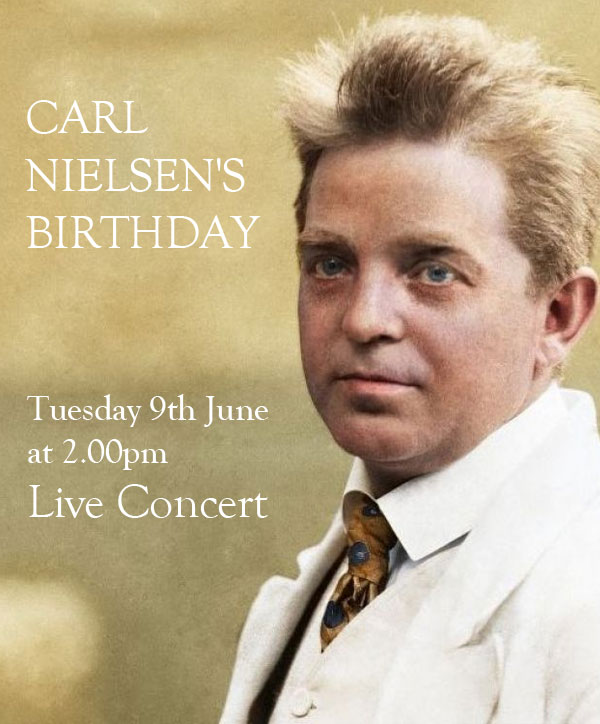 Live concert live from Carl Nielsen's Childhood Home in Nørre Lyndelse south of Odense, Denmark. Hanne Askou, violin and Frode Andersen, accordion with clarinetist John Kruse.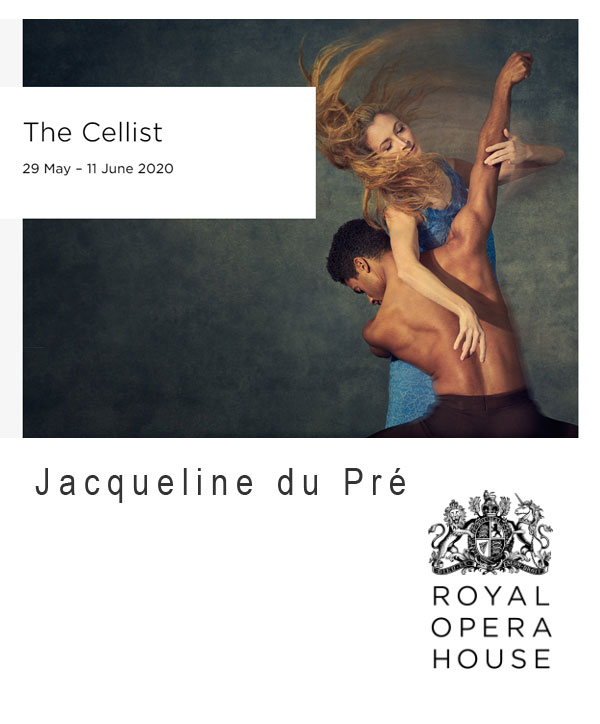 Cathy Marston's first work for the Royal Opera House Main Stage is a lyrical memoir of the momentous life of the cellist Jacqueline du Pré.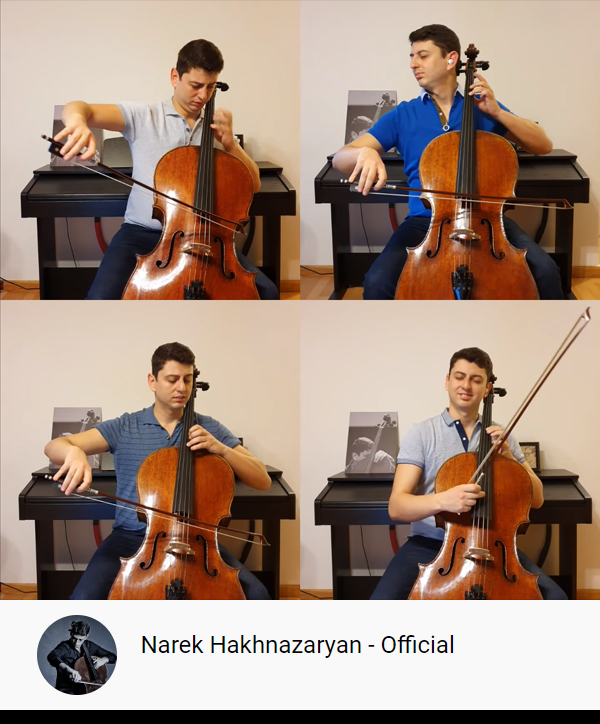 Larsen Artist Narek Hakhnazaryan (all four of him) plays Tchaikovsky's "Andante – Cantabile" from string quartet #1.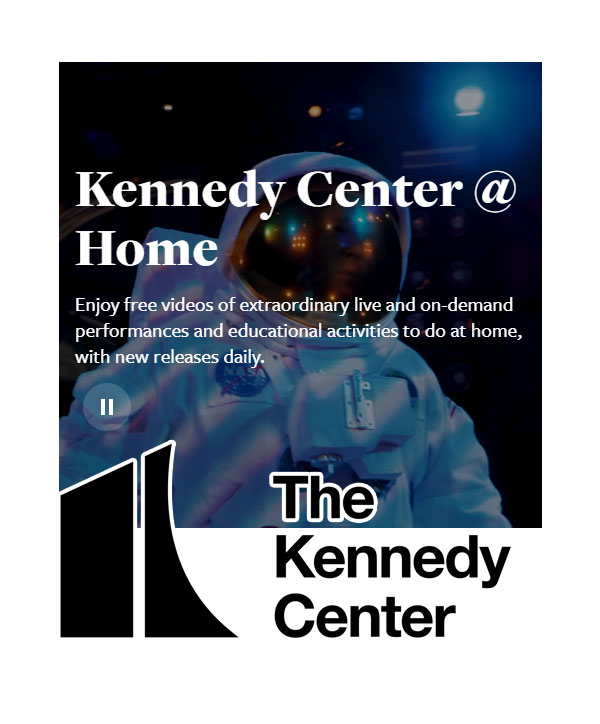 Until we can welcome you back in person, enjoy free videos of extraordinary performances on demand, with new releases daily.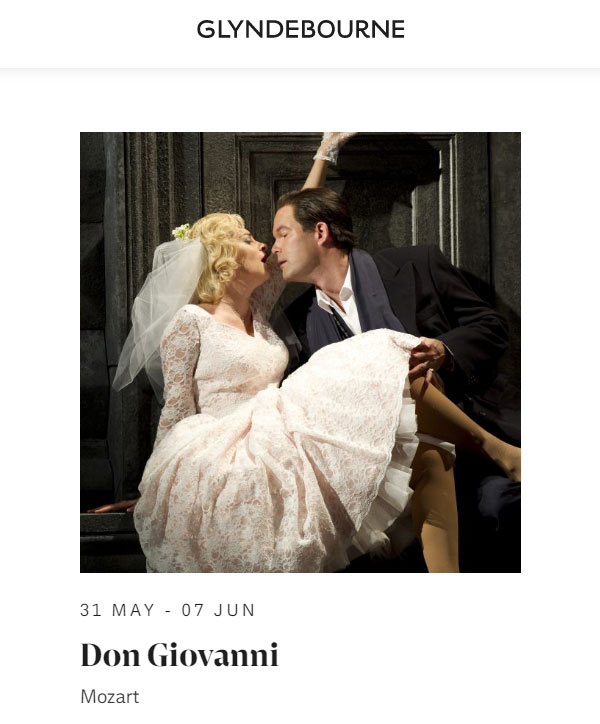 Watch on our YouTube channel or on our website via this page (below). Don Giovanni and Così fan tutte will also be available to watch on Classic FM's Facebook page.
Canta Cucu-n Bucovina – Rusanda Panfili si Valentina Nafornita [Official Video].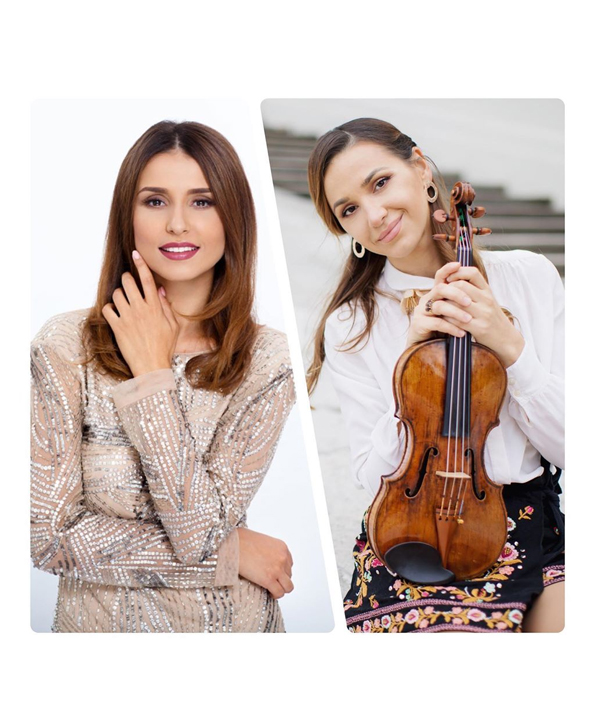 Rusanda Panfili & Valentina Nafornita
We are going live today at 4pm CET together with @valentinafornita ! We will chat about all kind of things and share the inside on our collaboration on the newest video release which is online on my YouTube channel.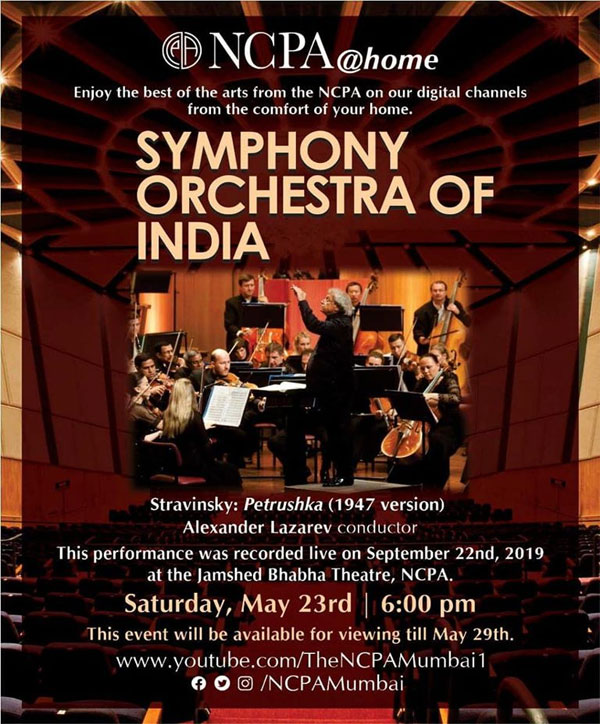 Don't miss the SOI performing the suite from Stravinsky's ballet Petrushka.  Alexander Lazarev, one of Russia's foremost conductors, leads this performance.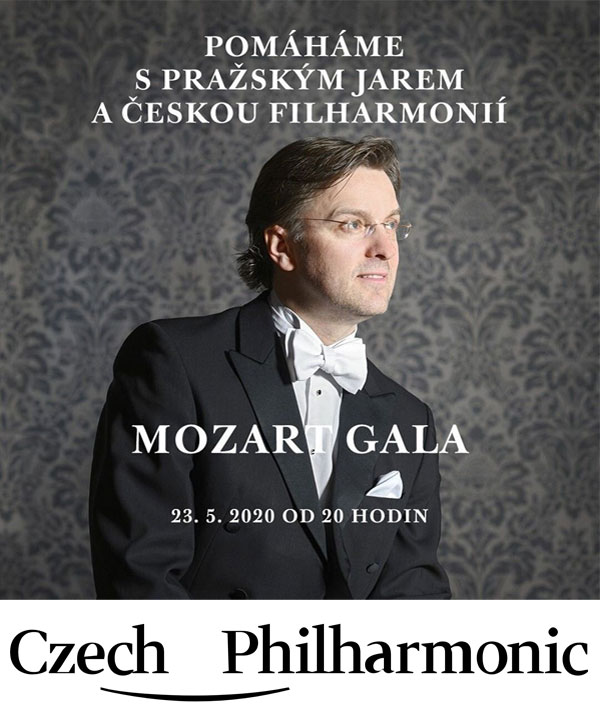 In collaboration with the Prague Spring International Festival, the Czech Philharmonic presents an all-Mozart gala on Saturday 23 May 2020.  Proceeds from the concert will go to the People in Need Foundation (Člověk v tísni).
Andreas Brantelid working with Larsen's Dr Thomas Zwieg to find the perfect combination.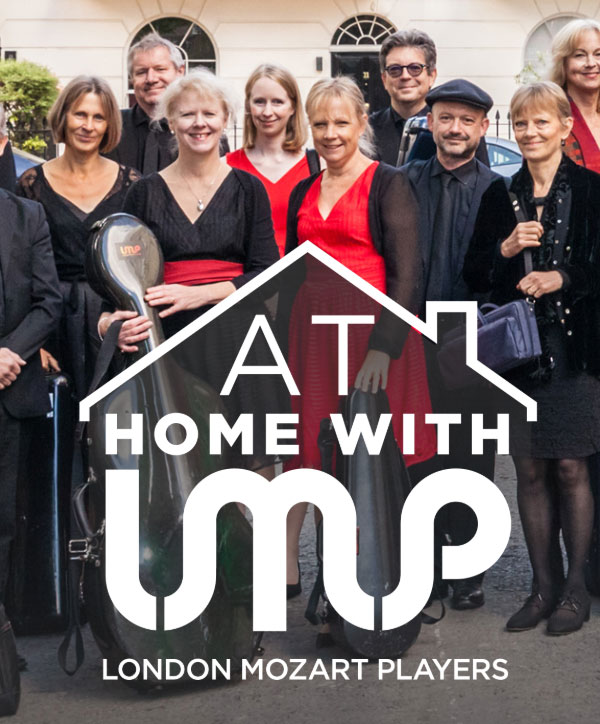 Enjoy performances by LMP musicians and associated artists virtually. A daily stream of musical treats and live performances, as well as exclusive behind-the-scenes interviews and content for the whole family to keep the music playing through the pandemic.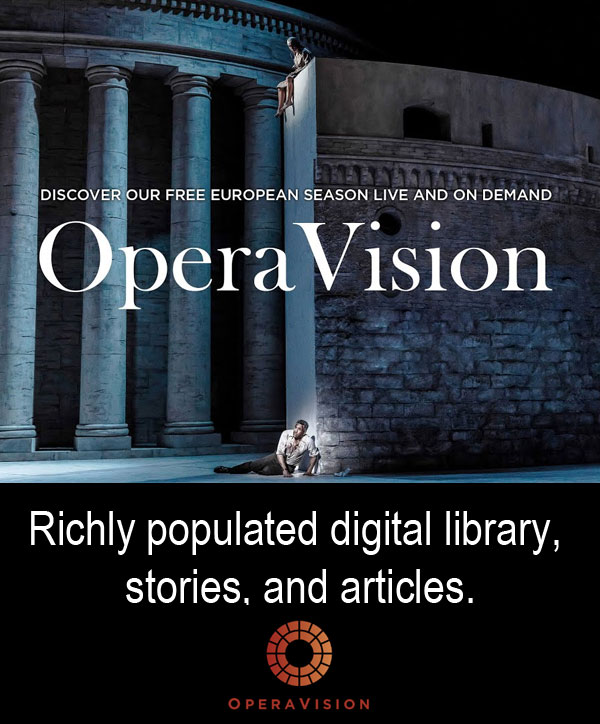 Watch live streams as the operas themselves unfold in the opera house. View your favourite performances, subtitled, on demand.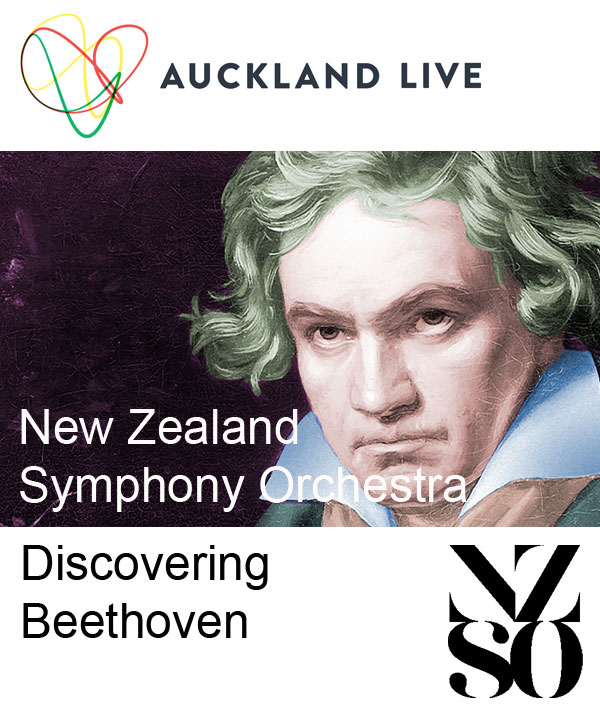 New Zealand Symphony Orchestra
Concertmaster Vesa-Matti Leppänen is joined by musicians from the NZSO and other guests to perform a selection of the great composer's chamber works.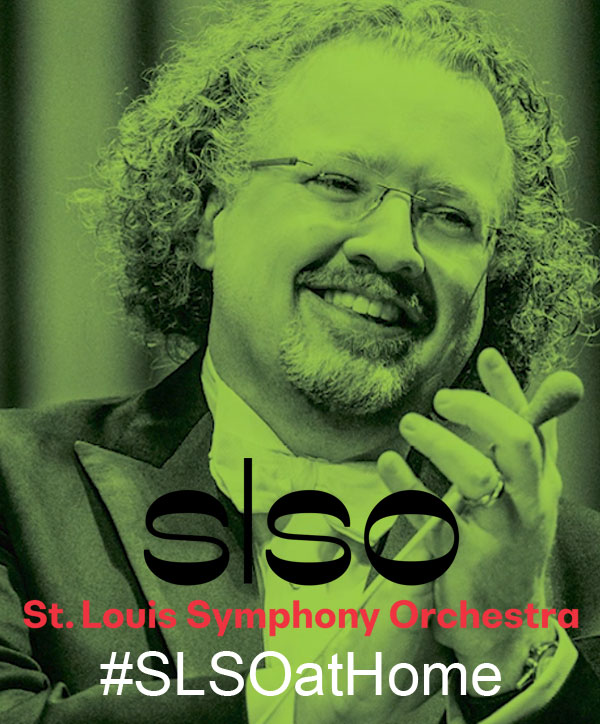 St. Louis Symphony Orchestra musicians continue to share their extraordinary talent, even while staying home.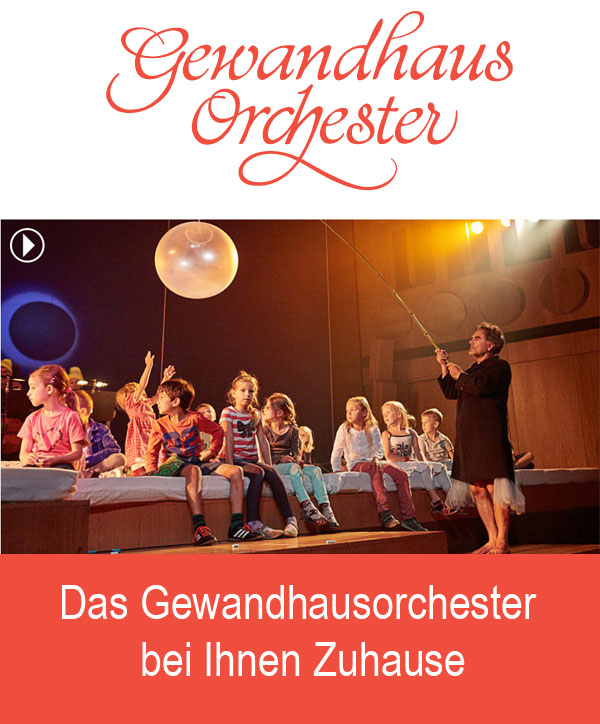 Gewandhaus Leipzig Orchester
"When the moon rises, you learn to fly" is an exciting, surprising, daring and fun journey through a child's dream landscape.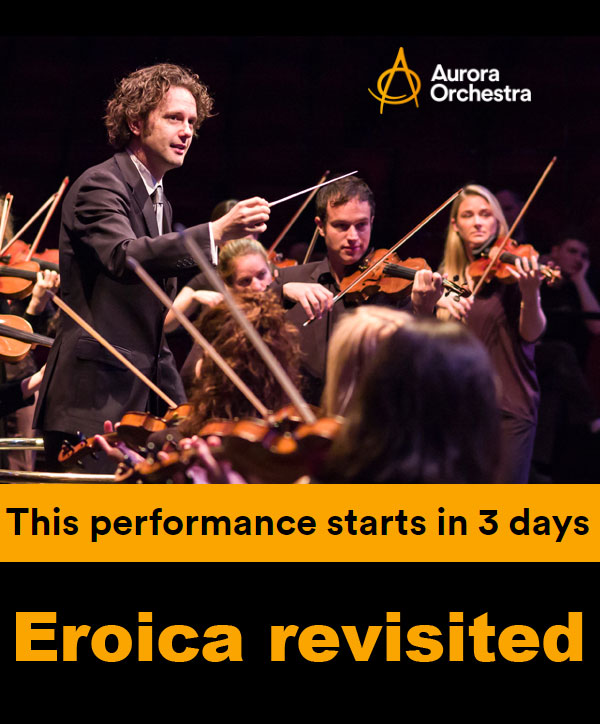 Eroica revisited
Beethoven Symphony No.3 in Eb major, 'Eroica' (from memory). Nicholas Collon conductor. Tom Service presenter.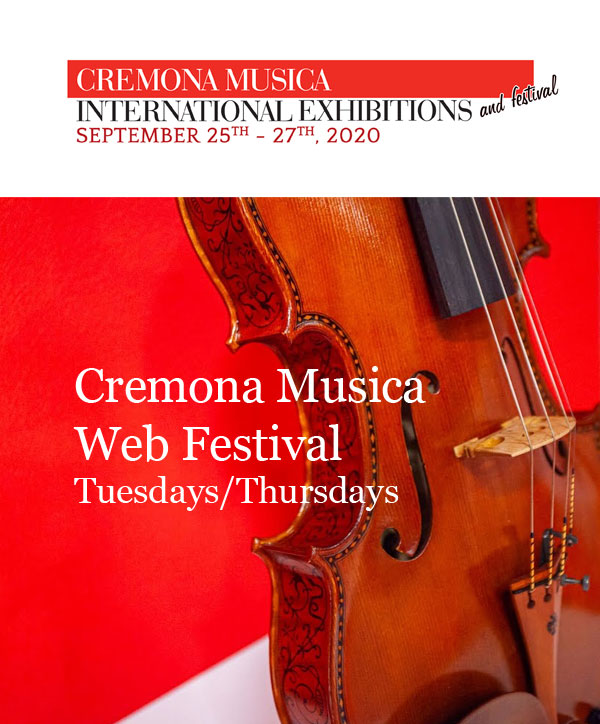 Cremona Musica Web Festival
Musicians from all around the world bring music directly to the listeners' homes. Extensive content.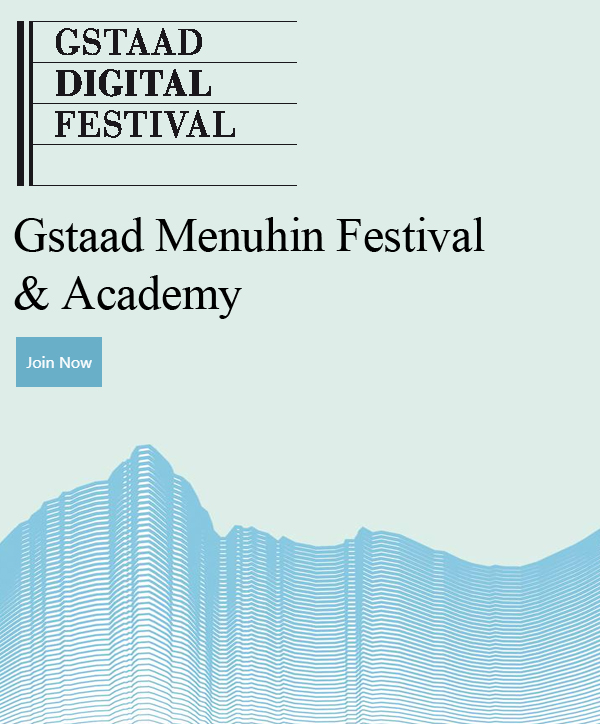 Gstaad Digital Festival presents concert highlights, backstage interviews and master classes from the Gstaad Menuhin Festival.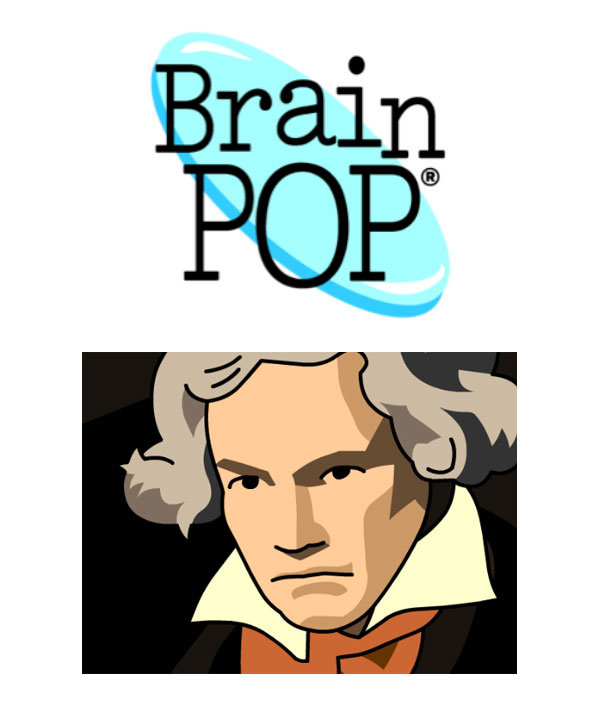 Ludwig Van Beethoven: Was he the greatest composer who ever lived? Tim and Moby will help you decide. Animated educational site for kids. Free Login Available Now.
How Artists Stay in Shape Without a Stage. With the coronavirus pandemic putting live shows on hold, performers are adapting how they practice.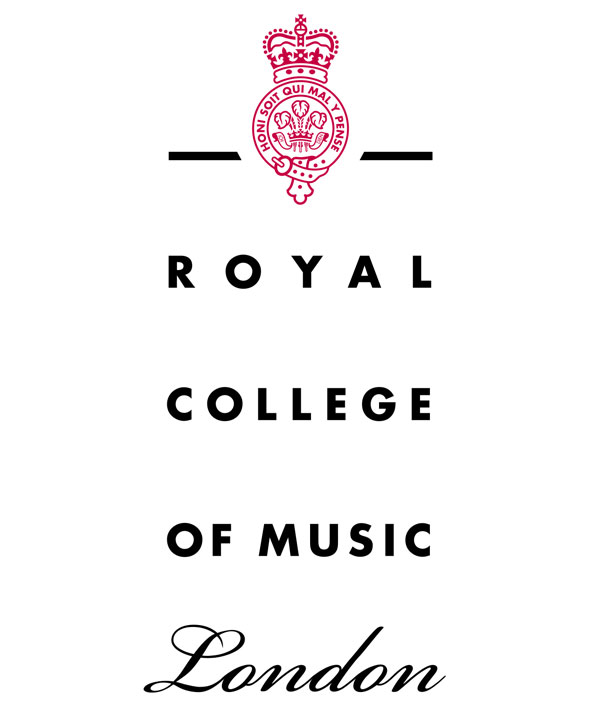 Thomas Zehetmair conducts Dvořák Symphony no 8. A fantastic performance of this perennial favourite with the RCM Symphony Orchestra.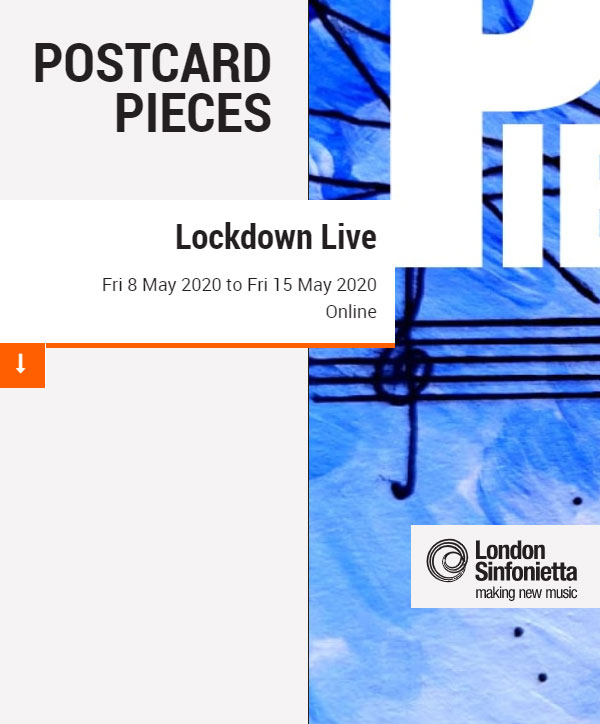 Postcard Pieces asked people to send short compositions on the back of a postcard and hear it performed by one of the orchestra's principal musicians.
Living Music with Nadia Sirota is a podcast and concert series, hosted by Peabody Award-winner Nadia Sirota, that demystifies classical music.
South Denmark Philharmonic. J. S. Bach – "Erbarme dich, mein Gott."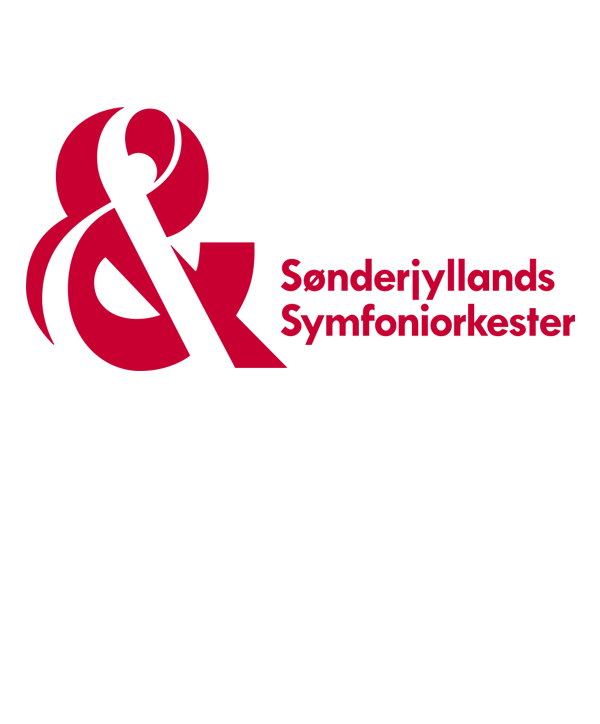 Sønderjyllands Symfoniorkester
From the home of Larsen Strings:  J. S. Bach's "Erbarme dich, mein Gott". Bach's wonderful music fills the void of isolation with beauty, tenderness and care in this little tale of keeping up courage for a difficult time.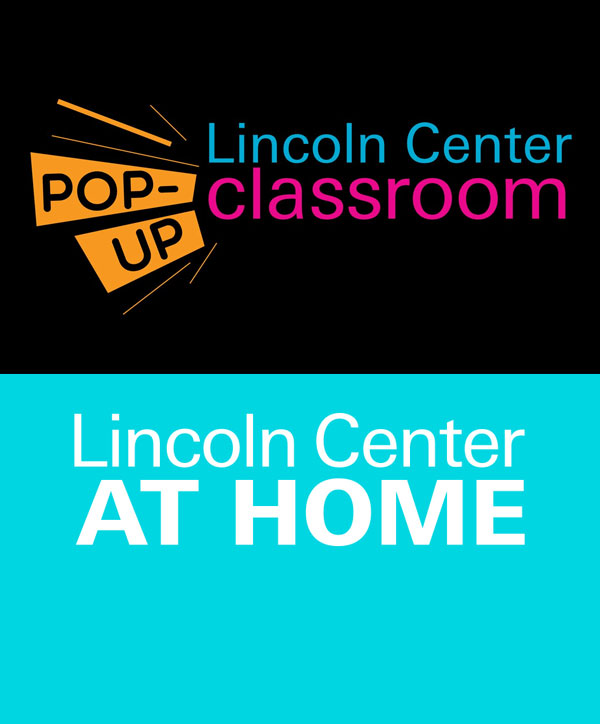 Lincoln Center's new portal enables families and communities to keep the performing arts front and center. Today, André Watts hosts this 25th season opening concert for CMS.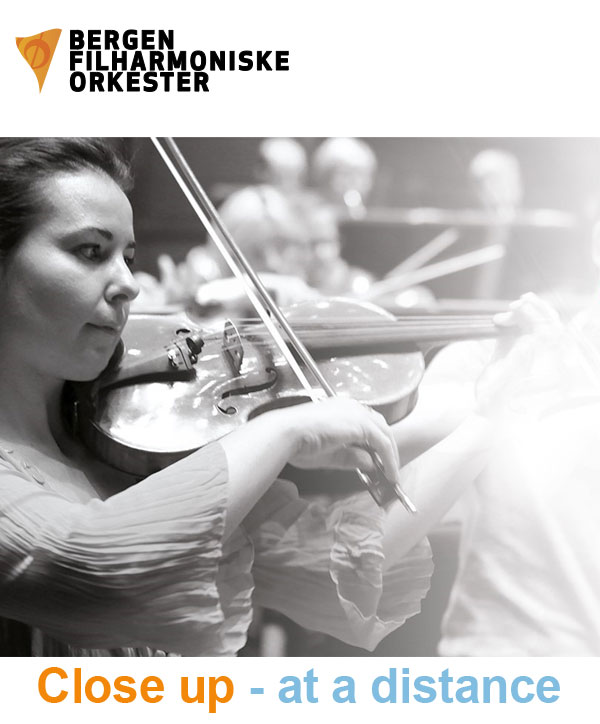 Grieg Minute by Minute: Peer Gynt. Recorded live in Grieghallen on Saturday 16 June 2018.
Silkroad Home Sessions with Yo-Yo Ma
Silkroad Founder, Yo-Yo Ma, kicks off our virtual series with a Mongolian tune. #songsofcomfort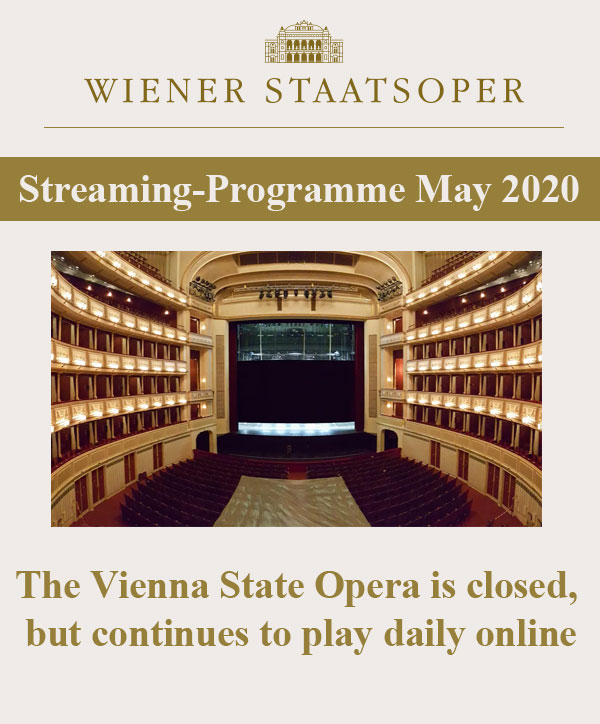 The Wiener Staatsoper is closed, but continues to play daily online. Today, Eugen Onegin (Performance of 26. November 2019)
The Benedetti Foundation
'We provide life changing experiences around mass musical events transforming the meaning of music making for all participants.'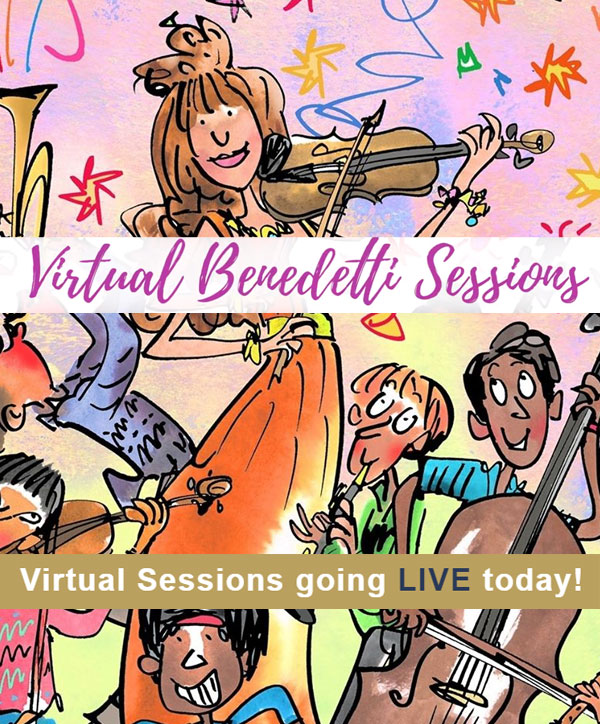 Virtual Benedetti Sessions
Nicky will discuss, the VIRTUAL BENEDETTI SESSIONS. Open to all. No charge (but donations welcome!).
SIGN UP BEFORE 7 MAY
SESSIONS RUN 11-31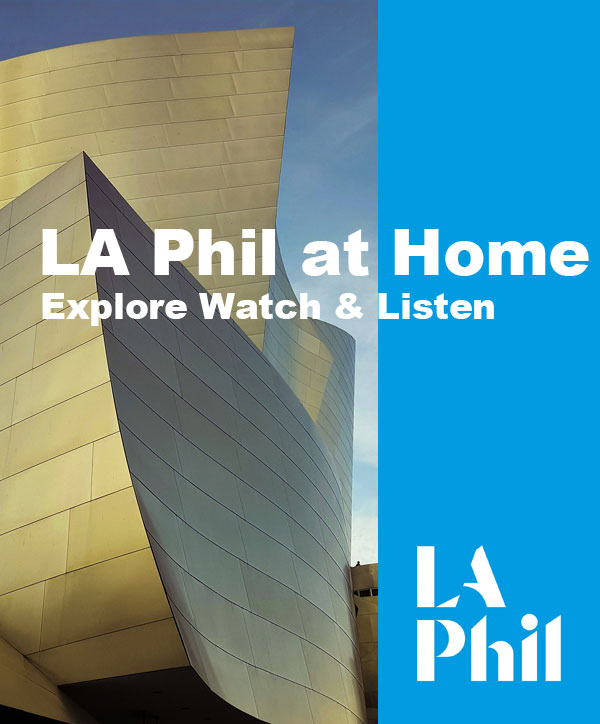 GO BEHIND THE SCENES WITH ARTISTS & RELIVE PERFORMANCES
Explore Watch & Listen. Visit LA Phil at Home.
LA Phil at Home: Catherine Ransom Karoly & Larsen Artist Jonathan Karoly perform Haydn.
Movement 1: Poco Adagio
Movement 2: Tempo di menuetto
Movement 3: Allegro
Beethoven: The Cello Sonatas. Leonard Elschenbroich and Alexei Grynyuk.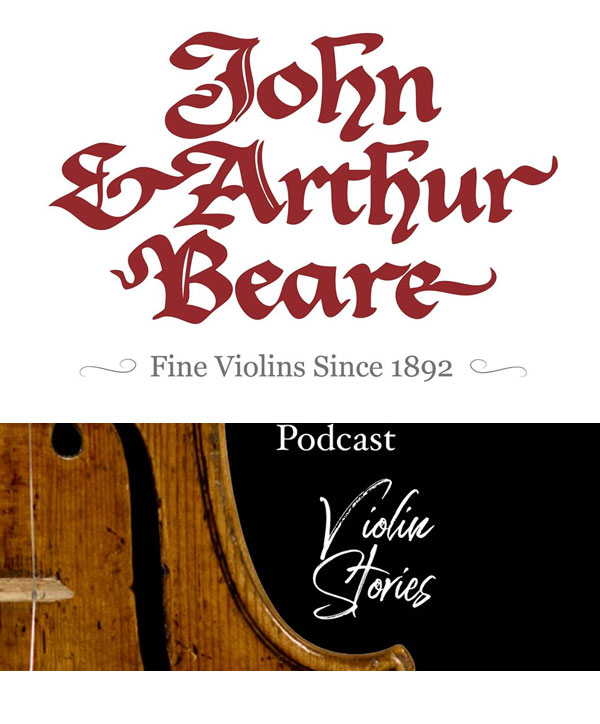 Episode One. Acclaimed soloist Joshua Bell discusses music, life and lock-down with old friend and colleague, Harvey de Souza, leader of the Academy of St Martin in the Fields. Presented by Simon Morris….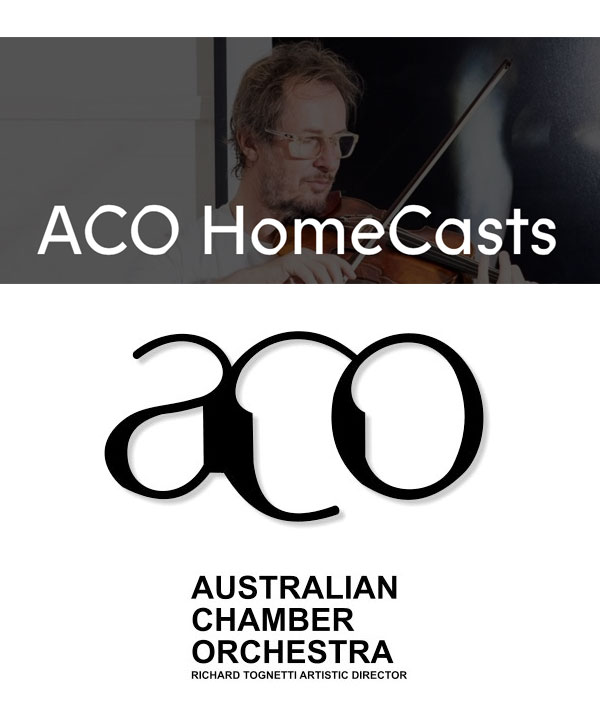 Australian Chamber Orchestra
ACO Home to Home: Richard Tognetti and Satu Vänskä perform the music of JS Bach, Paganini and Leclair from their Manly home.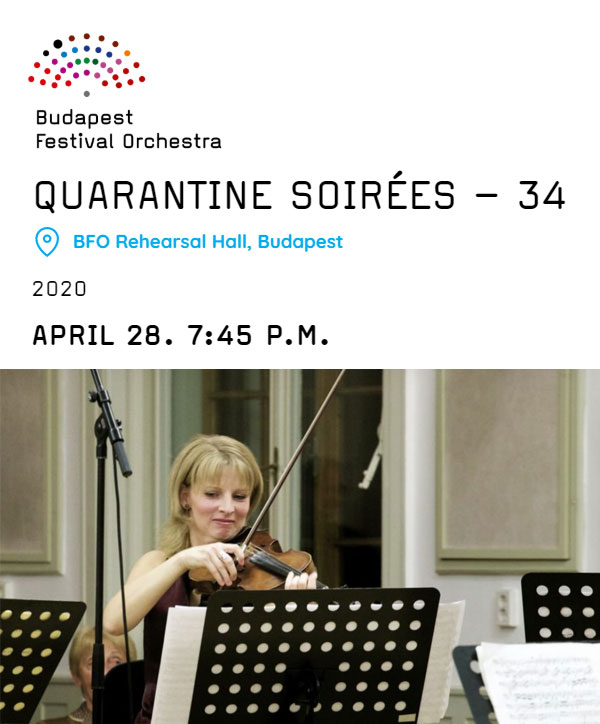 Budapest Festival Orchestra
JOSEPH HAYDN:
DUO FOR VIOLIN AND CELLO IN D MAJOR, HOB VI:D1
ANDREIA PINTO CORREIA:
TEATRO DE MARIONETAS
(I. MURMURINHO – II. INTERLUDIO – III. TANGOS)
& MORE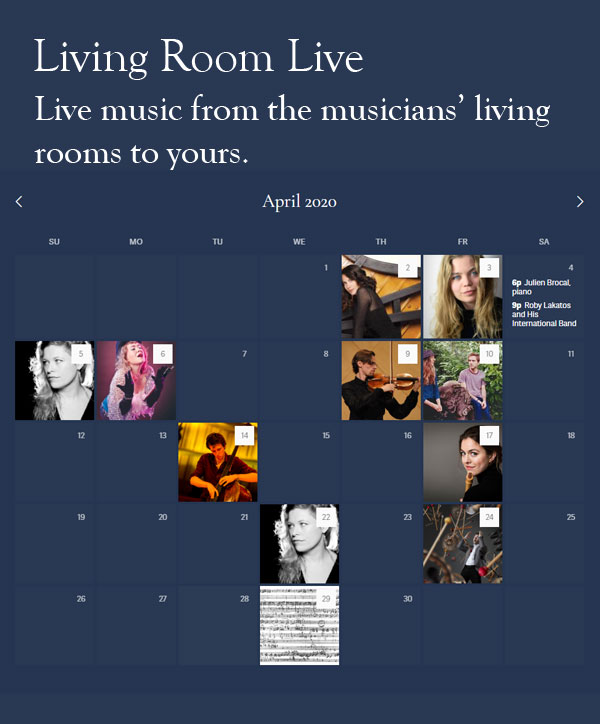 APR 29 18:00-19:00 (local)
Mozart Week: Tamsin, Ann, and George play Kegelstatt Trio, K. 498 WOLFGANG AMADEUS MOZART Trio in E flat, K. 498 "Kegelstatt"
British Summer Time (BST)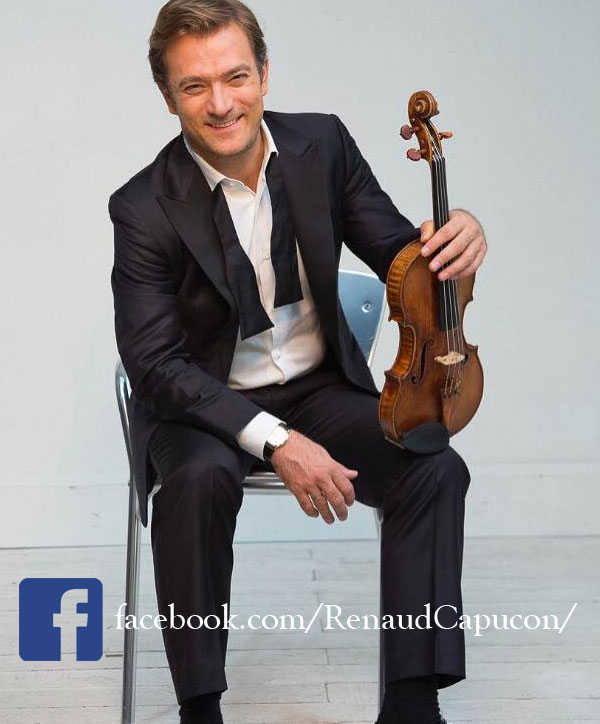 Day 44‬
Puccini: "O my dear paps", Gianni Schicchi
Daily recorded performance on Facebook.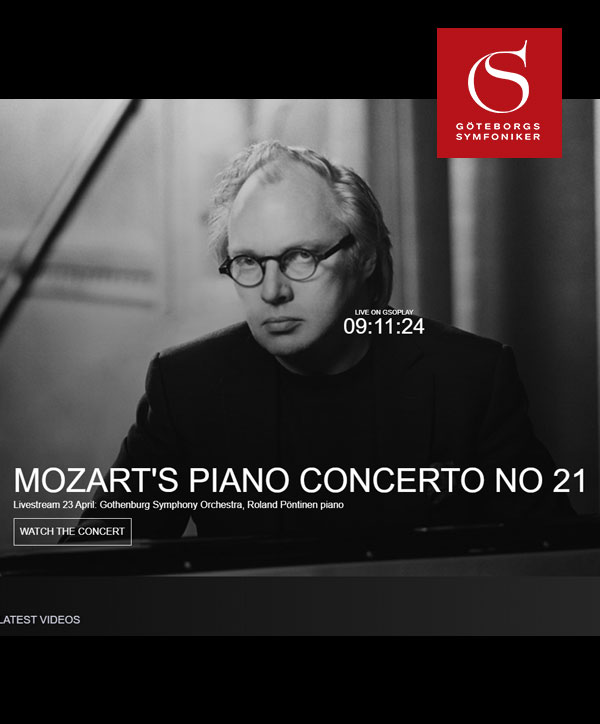 Gothenburg Symphony Orchestra
Programme
Mozart Piano Concerto No 21
Participants:
Gothenburg Symphony Orchestra
Roland Pöntinen piano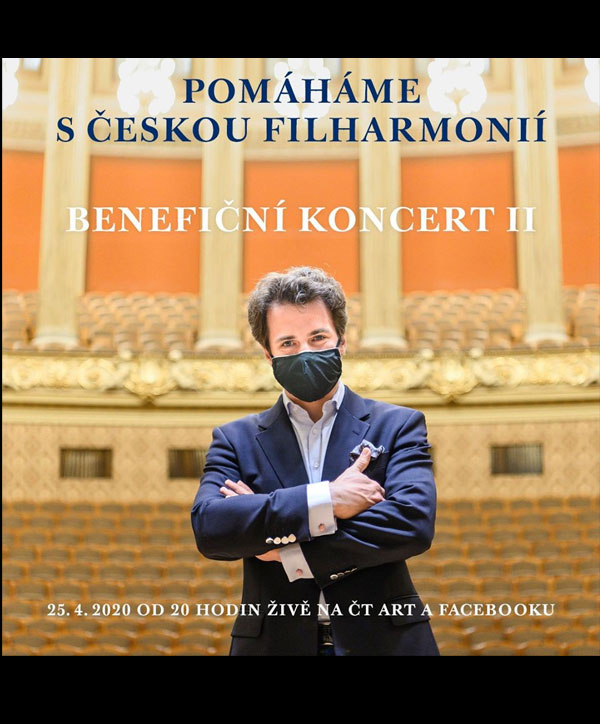 The Czech Philharmonic joins forces with Česká spořitelna and ŠKODA Česká republika to organise another benefit concert. We will be raising money for the Czech NGO ŽIVOT 90, which helps elderly people in need.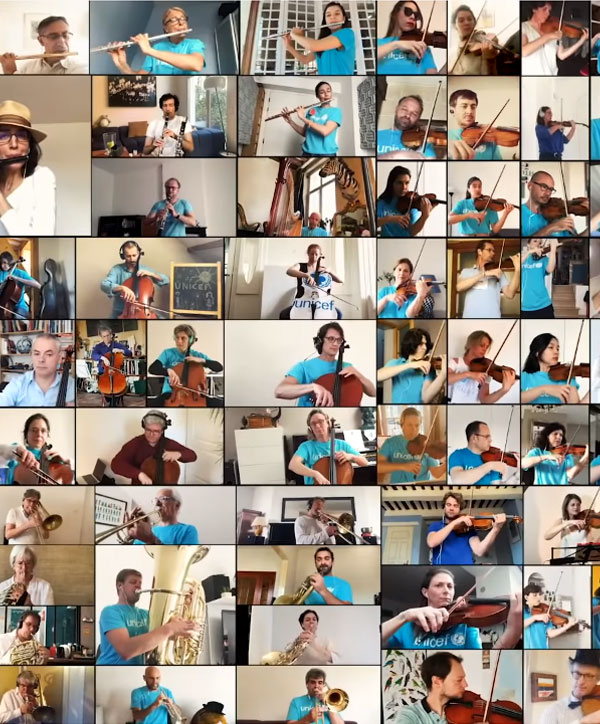 100 musiciens de l'Orchestre Philharmonique de Radio France jouent Charlie Chaplin pour UNICEF. Fantasic performance and video edit.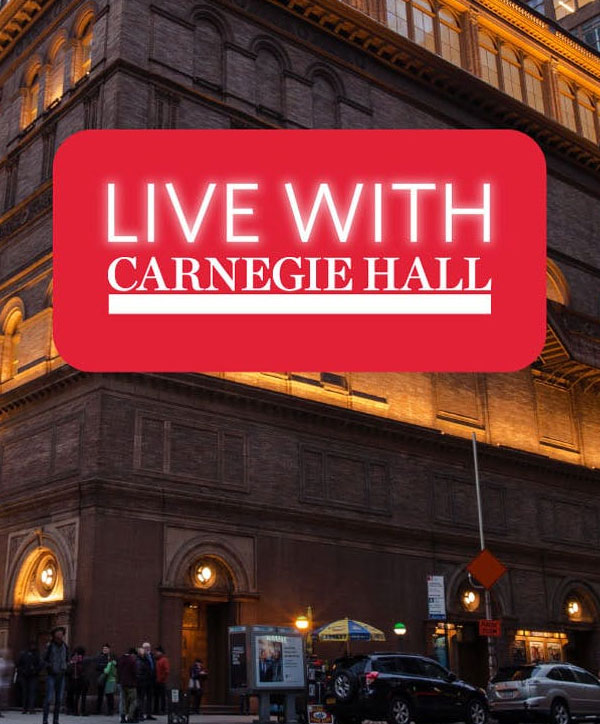 Live with Carnegie Hall is an original series that connects world-class artists with music lovers everywhere. Experience behind-the-scenes stories, excerpts from past performances, and live musical moments no matter where you are.
Released today. Beethoven Complete Works for Fortepiano and Violoncello Nicolas Altstaedt with Alexander Lonquich.
Young Classical Artists Trust. 'To Music' – YCAT Artists' special thanks. Premiered on 22 Apr 2020.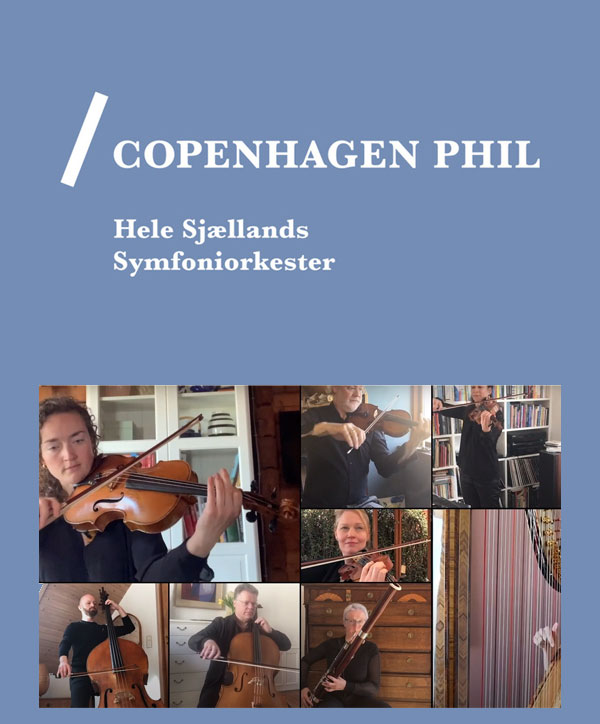 I Danmark er jeg født (I was born in Denmark).  Denmark sings and Copenhagen Phil plays for the Queen's birthday. YouTube.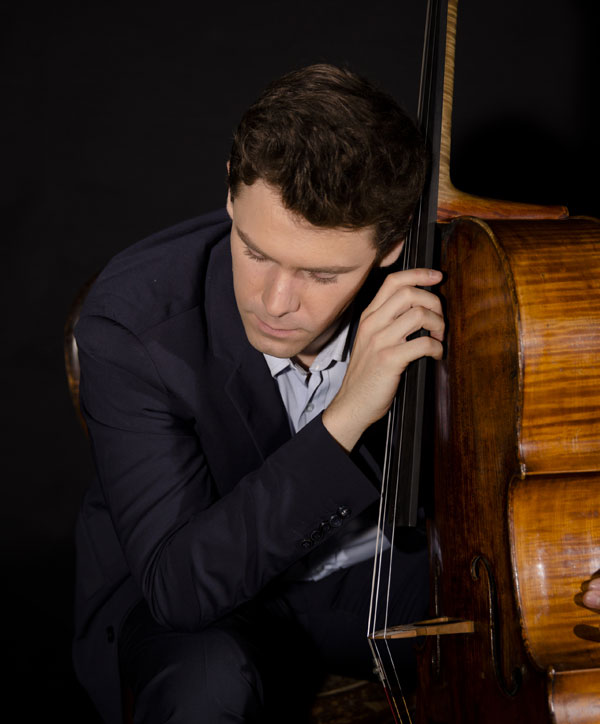 Christian-Pierre La Marca
​Lockdown experiments…
Charlie Chaplin : Smile for cello(s)
Telemann : Vivace for viola da gamba (cello)
Bach : Orchestral suite n°3 – Aria for cello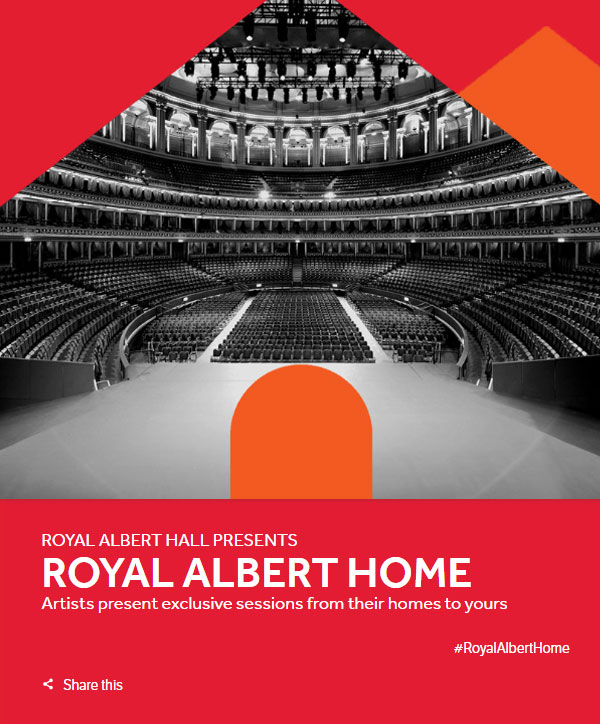 Royal Albert Home will see artists sharing their work from their homes to yours. Browse the free streaming programme and please consider supporting the Hall to help us recover when this pandemic ends. There are many more acts still to be announced.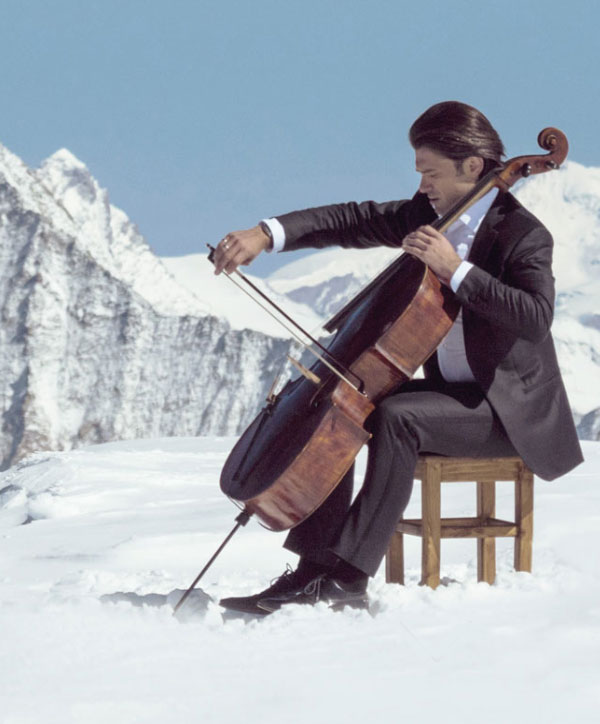 Suite pour violoncelle no 3 en do majeur, BWV 1009 – Gigue
Jules Massenet – Méditation de Thaïs
Max Richter – On the Nature of Daylight (avec Delphine Capuçon)
Suite pour violoncelle no 3 en do majeur, BWV 1009 – Sarabande
​The Helene Blum & Harald Haugaard Band
Strømmen. ℗ Pile House Records Gateway Music. Released on: 2020-02-21.
​Antonín Dvořák: Romantic pieces for violin and piano, op. 75
Violin: Josef Špaček. Piano: Miroslav Sekera. Video from our benefit concert for hospitals fighting coronavirus.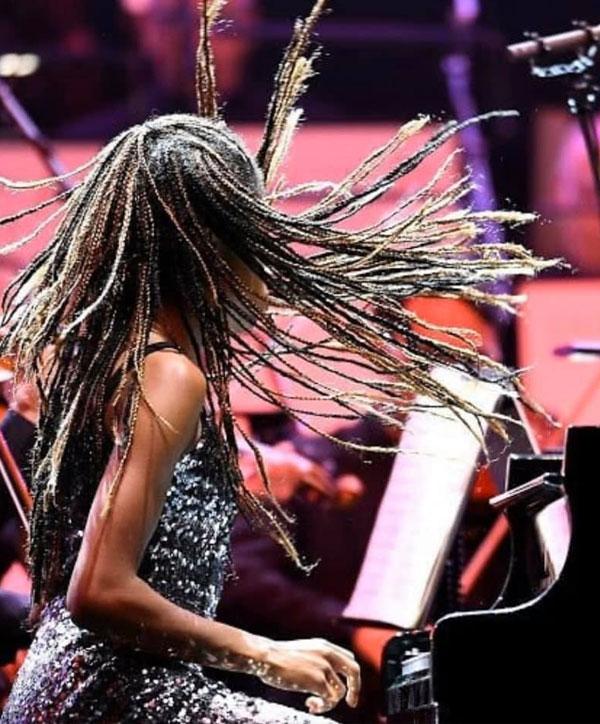 On Saturday we will be performing Beethoven's 3rd piano concerto live streamed on Facebook at 5:30 (GMT+1) for anyone who would like to listen. Isata was due to perform the concerto in the Royal Albert Hall with the London Philharmonic Orchestra. So instead, we've made a mini orchestra of our own at home.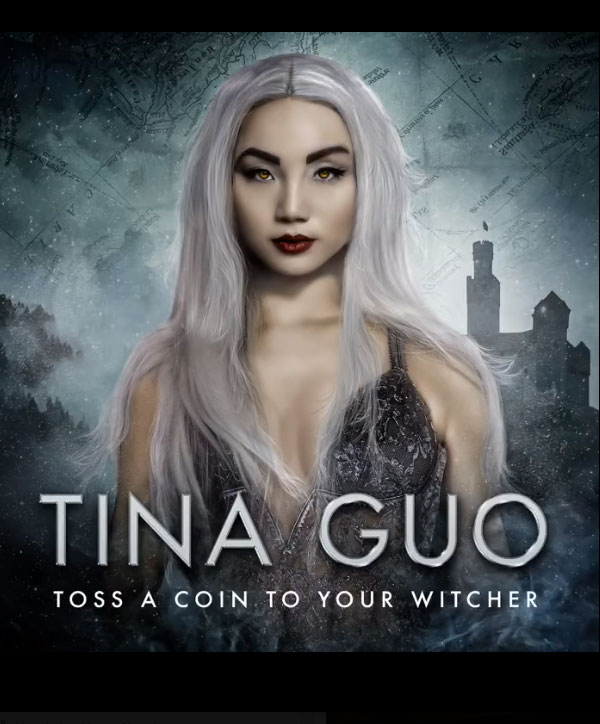 Tina Guo – Toss a Coin To Your Witcher – The Witcher (Cello Metal Version) (Audio). Premier. 'I will be chatting with you live as we listen to it together for the first time. I'd love to get your thoughts!'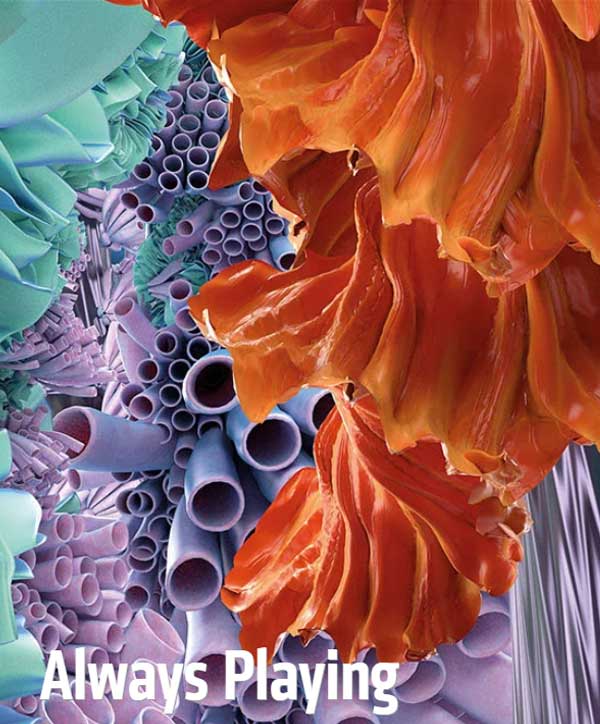 London Symphony Orchestra
Join us online for a programme of full-length concerts twice a week, artist interviews, playlists to keep you motivated at home, activities to keep young music fans busy and much much more.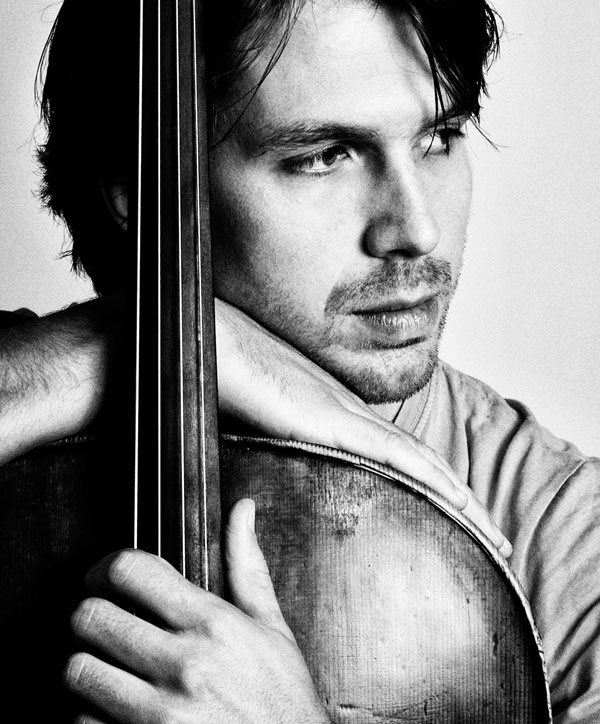 Snippet #2…of the new solo piece 😎 Video of the whole piece will be released next week!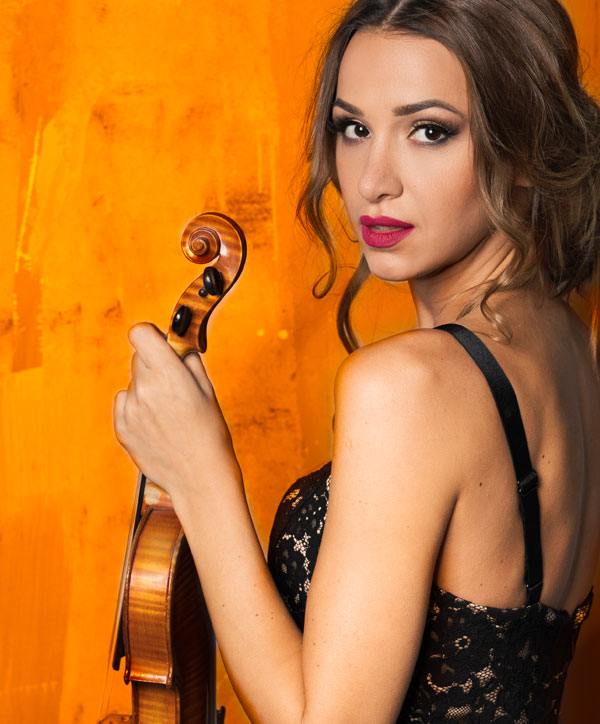 "Dor de casa" ("Longing for home") is an original composition in Romanian folk style, created by the violinist Rusanda Panfili.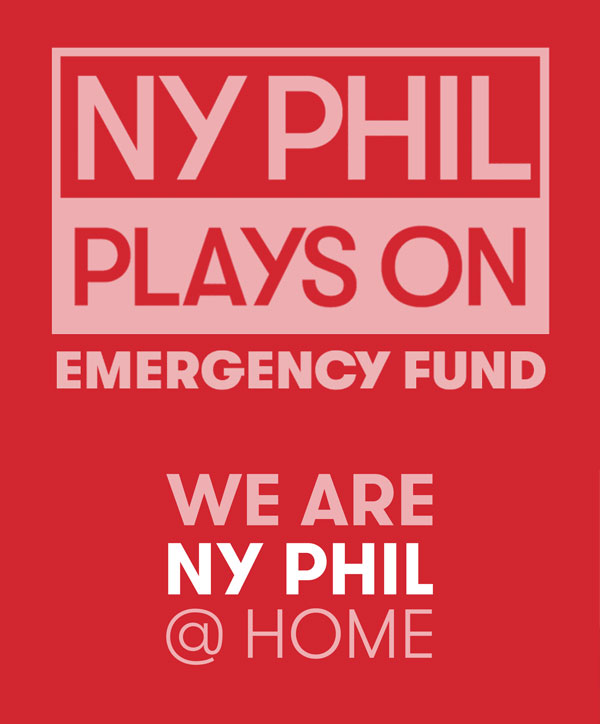 Welcome to NY Phil Plays On, a new portal for free digital content to provide comfort and connection to millions of classical music fans worldwide.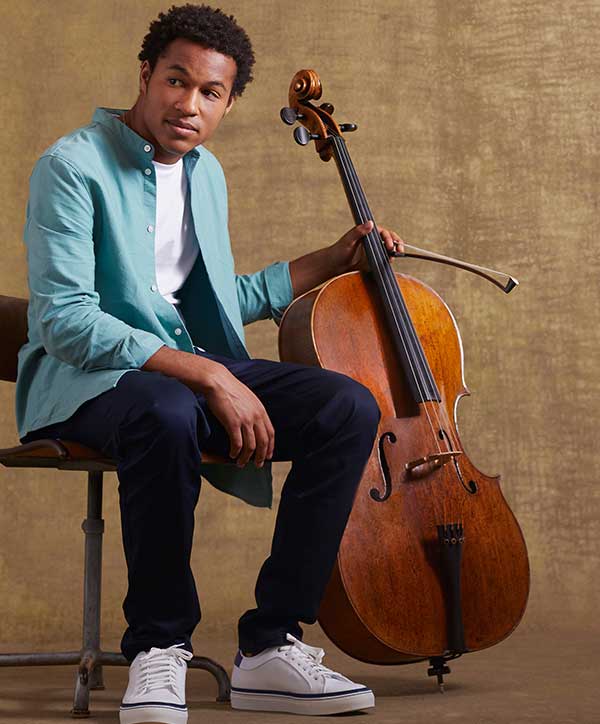 Sheku Kanneh-Mason family including performance and conversation. Frequent updates.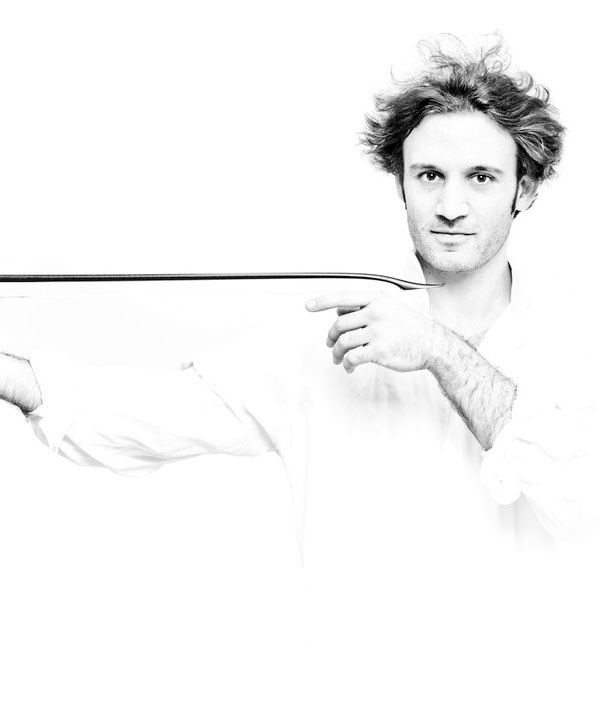 William Walton (1902-1983): Concerto for Violoncello and Orchestra (1958) SWR Symphonieorchester Kultur- & Kongresszentrum Liederhalle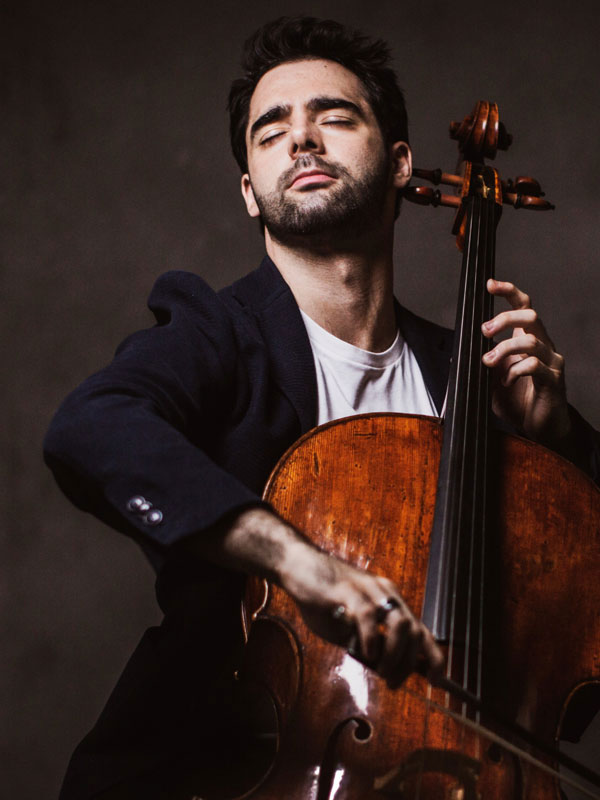 COMPETITIONS? This might help you… ( Tutorial) Subs en Español. FULL VIDEO ON LINK. It´s that time of the year, so wanted to help out with a few extra tips. Hope you enjoy the video!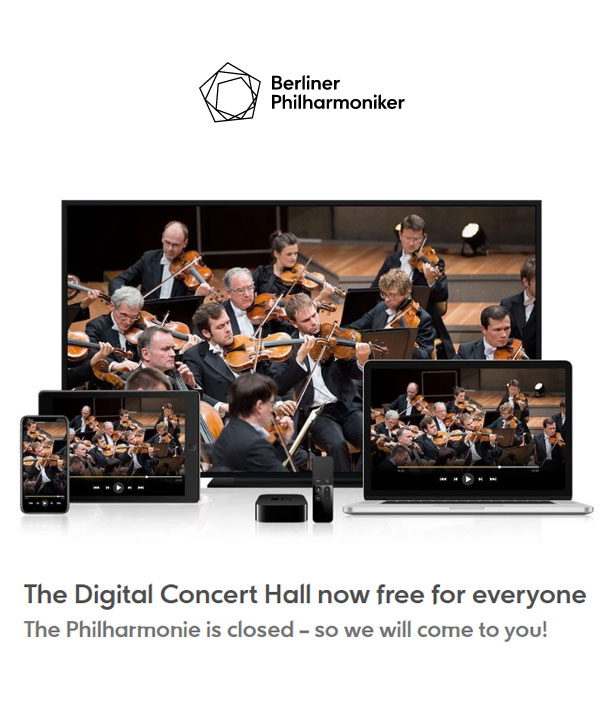 The Digital Concert Hall now free for everyone. The Philharmonie is closed – so we will come to you!
What is on offer? There are over 600 orchestral concerts from the Berliner Philharmoniker in the Digital Concert Hall. 
2020/2021 Season: available on our website on 20 April, 2 p.m.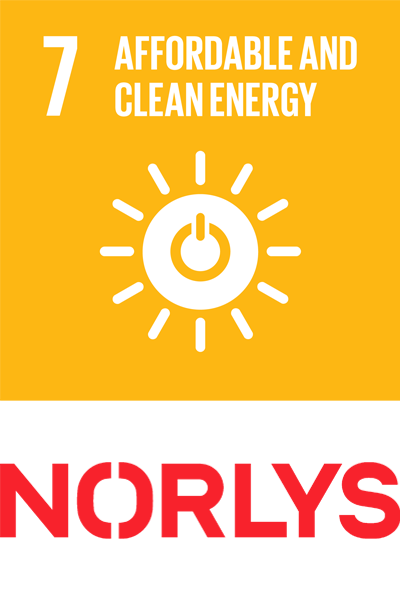 Aiming for sustainable solutions
Our ambition at Larsen Strings is to progressively work toward sustainable solutions in the way that we operate as a company. Some steps are small and some, such as our decision to upgrade to a C0² neutral electricity plan, are larger steps towards our destination.