"Ildikó Szabó is an extraordinarily talented cellist and musician…"
Alfred Brendel, pianist, poet, and author.
"Her intelligence, high instrumental level, natural musicality, and humour and charm, stand her apart…"
Gary Hoffmann, cellist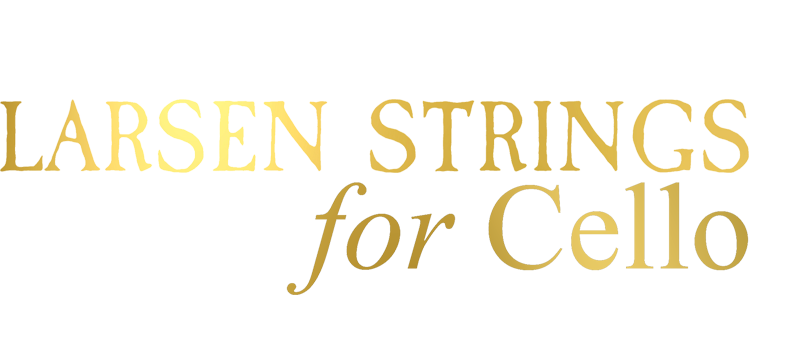 Larsen Strings for Cello
About Ildiko
After completing a master class with Budapest-born cello virtuoso and acclaimed teacher János Starker in 2007, he attested to the exceptional talent and budding international potential of fellow Hungarian cellist Ildikó Szabó. In the mean time Ildikó Szabó has lived up to this claim. She has won prizes at 16 international competitions based in Europe, including First Prizes at the Popper Cello Competition (Hungary), the International Cello Competition Antonio Janigro (Croatia), the Haydn Competition of the Summer String Academy – Jacobs School of Music (USA), the Alfredo e Vanda Marcosig European Cello Competition (Italy) and the Liezen International Cello Competition (Austria). Her performance at the International Pablo Casals Cello Competition (Hungary) rendered her the most highly decorated virtuosa: in addition to a 2nd Grand Jury Prize she received the Audience Award and seven additional Special Awards. In a 2018 article, the German newspaper "Rheinische Post" referred to her as "one of the most exciting talents of the new generation."
Ildikó, who stems from a family of great musical tradition and according network, grew up in a true hotspot for Hungarian musical culture. Her grandfather, Csaba Szabó, was active as a composer, musicologist, university professor and conductor and was taught by former students of Zoltán Kodály.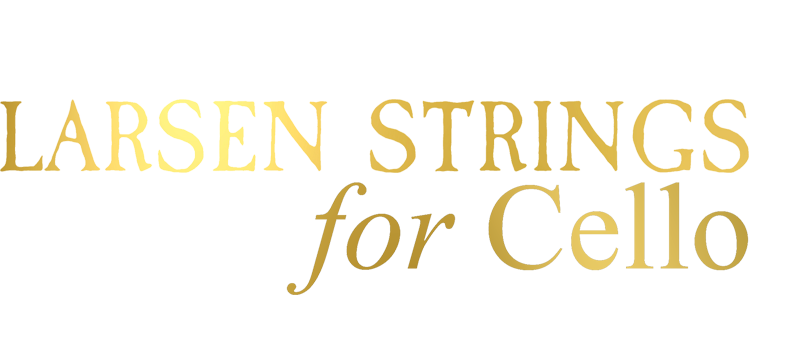 Ildikós father, Péter Szabó, currently holds the position of Solo Cellist of the Budapest Festival Orchestra under the baton of Iván Fischer. He previously held the same position at the Camerata Salzburg under the direction of Sándor Végh. From the age of 11, Ildikó studied with László Mező at the Liszt Academy in Budapest. Over the course of four years and parallel to her studies with László Mező she attended master classes with János Starker in Bloomington (Indiana, USA), before she began her studies with Jens Peter Maintz at the Berlin University of the Arts in 2011. In 2018 she switched to the University of Music FRANZ LISZT Weimar where she has since continued her studies under the mentorship of Wolfgang Emanuel Schmidt, who has meanwhile promoted her to the position of teaching assistant: "Her technique is impeccable, her sound is warm and flexible and she feels at home in all musical styles from baroque to contemporary music. Her interpretations are both intelligent and heartfelt." She has taken up a deputy professorship at the University of Music and Theatre Hamburg for the winter semester 2020/2021.
Ildikó Szabó has a strong connection to Germany, the capital city of which she currently resides in. This connection draws on a series of competition successes and grants which include the TONALi Grand Prix Hamburg (2012) as well as scholarships of the German Academic Scholarship Foundation (since 2013) and the German Music Competition (2016) and a Special Award for the Best Interpretation of a Commissioned Work at the Felix Medelssohn-Bartholdy Conservatory Competition in Berlin (2018). Her 2017/18 season encompassed over 30 recitals across Germany, including in the Konzerthaus Berlin – an event to which she was invited by her mentor Alfred Brendel ("During the tribute paid to me by the Konzerthaus Berlin in 2016 she gave one of the best performances."). She has also performed at the Festival in Mecklenburg-Western Pomerania, the Rheingau Festival, the Heidelberger Frühling and the Schleswig-Holstein Music Festival. Previous international appearances include performances at the Verbier Festival, the International Holland Music Sessions, the Piatigorsky International Cello Festival Los Angeles, the International Bach Festival in Las Palmas, the Chamber Music Festival Krzyżowa-Music in Kreisau, Poland, the Menuhin Festival Gstaad and of course the Budapest Spring Festival.
Szabó has a particular passion for Hungarian and Transylvanian repertoire as well as its composers. To this end she has developed and cultivated personal relationships with György Kurtág and Péter Eötvös. Her discography for the record label Hungaroton reflects said affinity: her debut CD, titled "Dance of the Eleves" (2008) and recorded at the age of 14, features works by Bartók, Kodály and the Bohemian David Popper. In 2014 another album for the label followed for which she recorded the Double Concerto for Two Cellos Op. 69 by the Hungarian late Romantic composer Emánuel Moór, together with her father as the second soloist and under the baton of Zsolt Hamar (review in Gramophone: "Accompanied by a well-rehearsed orchestra, the duo seamlessly integrates the lyrical and athletic elements of the music with great aplomb.")
In her recently released album "Heritage" (2020), she embarks on an exploratory journey of her musical roots. The album features world premiere recordings of works by György Kurtág ("She is both curious and flexible, mastering the pieces while at the same time feeling the music.") and Csaba Szabó, her grandfather, who passed away in 2003.
Alfred Brendel described the recently released CD – which was nominated for the German Record Critics' Award – as "substantial interpretations by a very special young cellist." Her advocacy of contemporary repertoire is further highlighted by her involvement in numerous premiere performances, including a solo performance at the premiere of Gualtiero Dazzis Operatorio "Boulevard de la Dordogne" (Strausbourg 2019), the Budapest premiere of the Cello Concerto composed in 1968 by Miklós Rózsa (2019, excerpts available on YouTube) and the world premiere of Richard Dubugnon's violoncello septet "Heptasyllabes" Op. 86, a project initially planned as part of a master class with Gautier Capuçon in collaboration with the Foundation Louis Vuitton for Autumn of 2020 in Paris, that regrettably had to be postponed due to the ongoing coronavirus pandemic. On the 16th of October 2020, she introduced audiences of the CAFe Budapest Contemporary Arts Festival to two novel compositions by young Hungarian composers: a solo piece written by Csenge Mihalicza as well as the trio "Chignon and Cigarette" for french horn, cello and cembalo by Petra Szászi.
Ildikó Szabó has performed in numerous internationally acclaimed concert halls including the Mariinski-Theater St. Petersburg, the Auditorio Alfredo Kraus in Las Palmas, the Elbphilharmonie and the Laieszhalle in Hamburg, the Concertgebouw Amsterdam, the Mozarteum Salzburg, the Teatro La Fenice in Venice, the Walt Disney Hall in Los Angeles, the Casa da Musica in Porto as well as the Franz-Liszt Musikakademie and the Palace of Arts Budapest.
She has performed under the batons of renowned conductors including Iván Fischer, Michael Sanderling, Luciano di Martino, András Keller, Zsolt Hamar and Tamás Vásáry. She has cooperated with virtuosos such as Arnold Steinhardt, Ferenc Rados, Viviane Hagner, Jesse Flowers, István Lajkó, Volker Jacobsen, Claudio Bohórquez, Clemens Trautmann and Dénes Várjon on numerous chamber music projects.
View: A glimpse into my world: Ildikó Szabó. Courtesy of Kronberg Academy.
Kronberg Academy
Since 2020 Ildikó Szabó has continued her studies at the Kronberg Academy with Wolfgang Emanuel Schmidt. Her studies there are made possible by the Christa Verhein Foundation. She currently plays an Antonio Sgarbi cello (Rome, 1894) which, since 2013, has been on loan to her by the German Fund for Musical Instruments.
Larsen Strings Options for Cello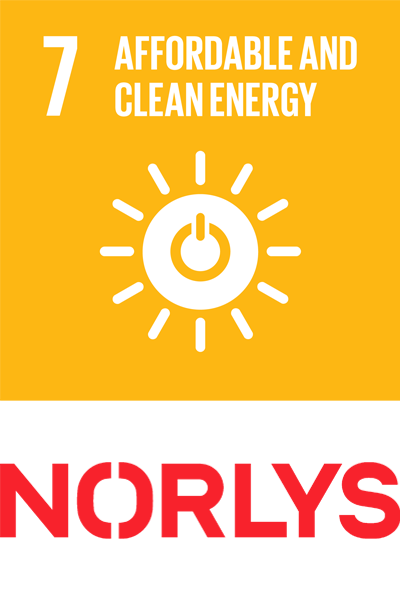 Aiming for sustainable solutions
Our aim here at Larsen Strings is to progressively work toward sustainable solutions in the way that we operate as a company. Some steps are small and some, such as our decision to upgrade to a C0² neutral electricity plan are larger steps towards our destination.